Defence Minister Attends Ukraine Defense Contact Group and Meets with Ukraine Defence Minister
The fifteenth meeting of the Ukraine Defense Contact Group brought together Defence Ministers from across partner nations to Ramstein Air Base in Germany to discuss the evolving situation in Ukraine.
Held on Sept. 19, the meeting was hosted by United States Secretary of Defense Lloyd J. Austin III. Close to 50 countries attended the meeting in an effort to discuss military aid to Ukraine.
Amongst the Defence Ministers was Canadian Defence Minister Bill Blair, who attended his first meeting since becoming the new National Minister of Defence. He was joined by a delegation from Canada that included Gen. Wayne Eyre, Chief of the Defence Staff.
"Canada is working with its allies and partners to respond as quickly as possible to Ukraine's defence needs. Russia's war on Ukraine is also an attack on the international rules that keep all of us safe – and we will stand with Ukraine for as long as it takes. As Ukrainians fight bravely against Russia's illegal and unjustifiable invasion, Canada will continue to do its part by providing Ukraine with comprehensive military aid," said Bill Blair.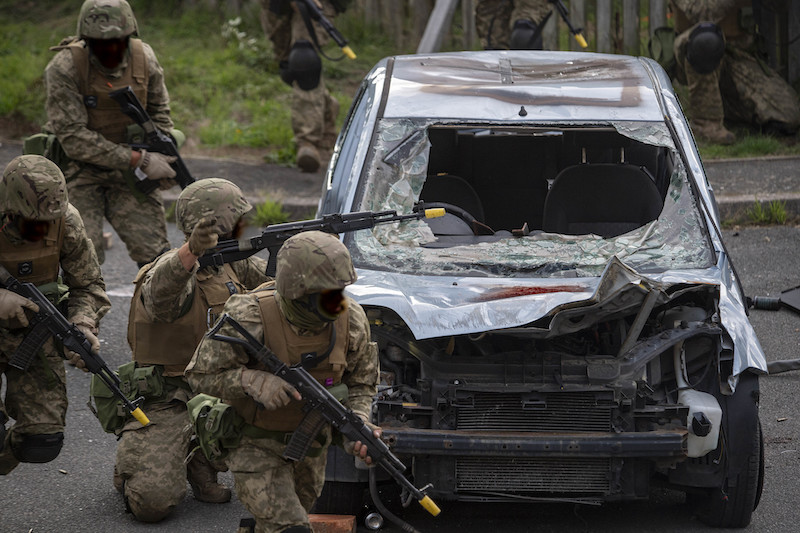 Canadian Contributions
During the meeting, Blair shared with other defence ministers that Canada intends to contribute $33 million to the United Kingdom-led partnership that will deliver high-priority air defence equipment to Ukraine, according to a press release from the Department of National Defence.
According to the press release, "this initiative provides short- and medium-range air defence missiles and associated systems to Ukraine, so that it can defend itself from Russian air strikes."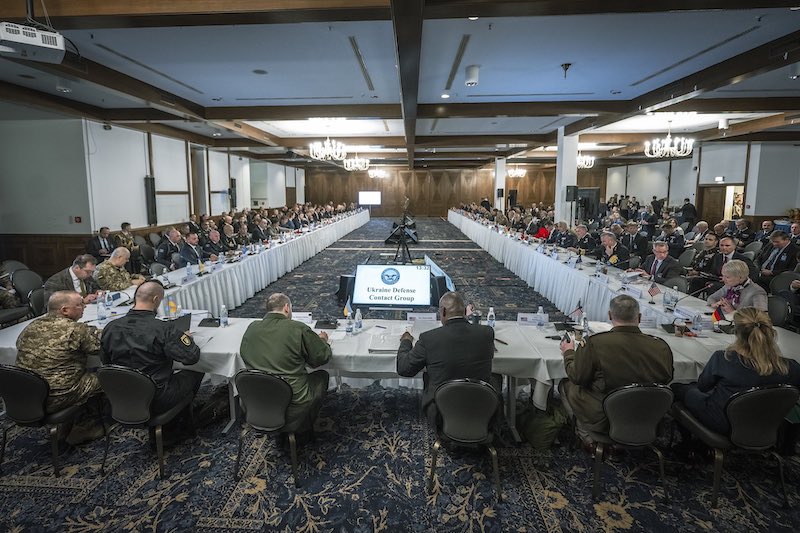 Canada has made considerable consideration since Russia first attacked Ukraine in February 2022. Canada has contributed more than $1.8 billion in military aid, including:

armoured combat support vehicles,
Leopard 2 main battle tanks,
M777 howitzers and associated ammunition,
small arms and
demining equipment.
Besides monetary contributions and other donations, Canada has deployed personnel under Operation UNIFIER to train Armed Forces of Ukraine personnel. More than 300 Canadian Armed Forces (CAF) members deployed in different roles to support Ukraine.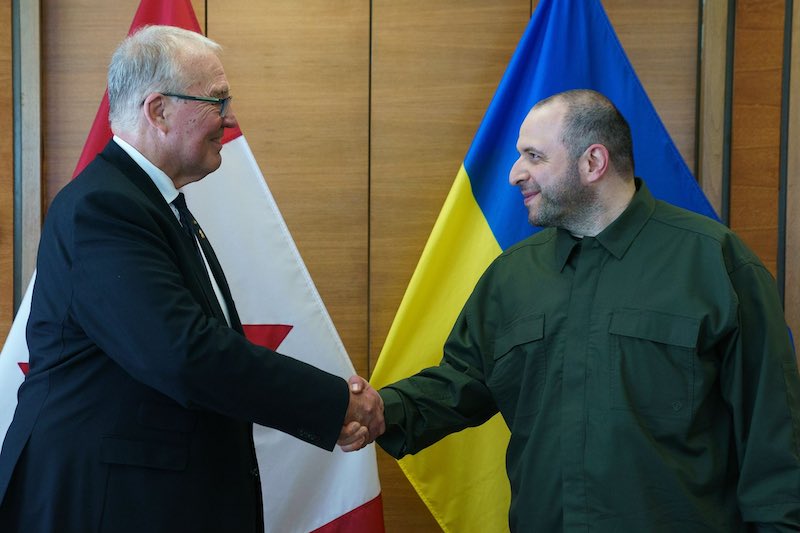 Ukrainian Minister Visits Canada
On Sept. 22, Ukraine's Minister of Defence, Rustem Umerov, visited Ottawa to further discuss Canada and Ukraine's close partnership.
During their bi-lateral meeting, the two defence ministers condemned Russia's continued invasion of Ukraine. They also discussed the support Canada has provided Ukraine since 2022, including monetary contributions and troop deployment.
"The Ministers look forward to working together and Minister Blair committed to stay in close contact with Ukrainian officials on a bilateral basis and through the Ukraine Defense Contact Group, so that Canada can continue to address Ukraine's most pressing security needs. Minister Blair reiterated that Canada will continue to provide comprehensive military aid so that Ukraine can fight and win," stated a press release from the Department of National Defence.
Umerov was welcomed to Ottawa by Blair and was received by a CAF honour guard.