RMC Saint-Jean grants Bachelor degrees for the first time since 1995
Above images courtesy of Royal Military College Saint-Jean.
The Royal Military College Saint-Jean made history this week, as the first Bachelor degrees since 1995 were granted at the 2021 convocation.
Twelve Officer Cadets received a Bachelor of International Studies after successful completion of their university-level program.
As stated in a press release, as part of Canada's Defence Policy: Strong, Secured, Engaged, the intent to return RMC Saint-Jean to university status was announced by the Minister of National Defence Harjit S. Sajjan, in May 2016.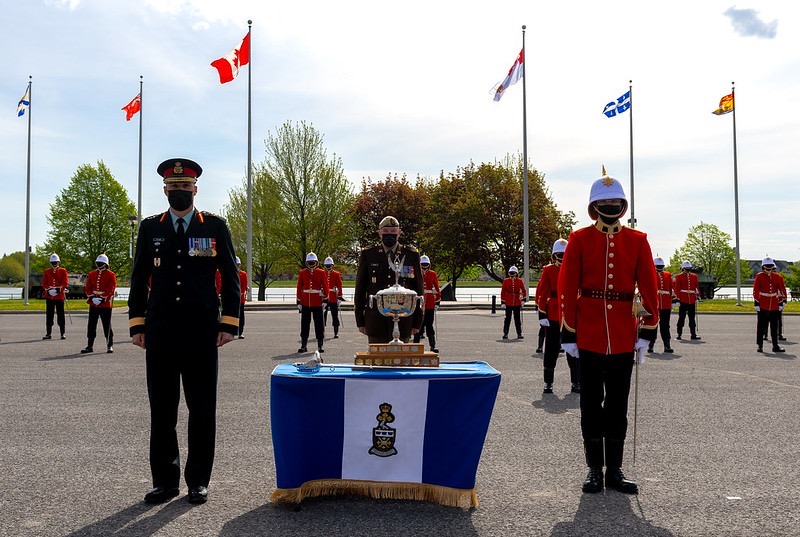 Major-General Craig Aitchison, Commander, Canadian Defence Academy, said at the presentation of undergraduate degrees is a milestone that supports the return of the college to full degree-granting status.
"I would like to acknowledge the hard work accomplished by the college staff and faculty of RMC Saint-Jean working towards this goal, and offer my sincere congratulations to all graduating members," he added.
Not only were the undergraduate degrees presented, but the convocation ceremony also granted a Diploma in College Studies in science and social sciences to 45 Naval and Officer Cadets and a Certificate in International Studies to four Non-Commissioned Members, according to the press release.
Sajjan noted, "This historic convocation, that includes both Officer and Naval Cadets and Non-Commissioned Members, is a demonstration of the excellence of our military personnel and the importance of education that benefits not only the Canadian Armed Forces but all Canadians into the future."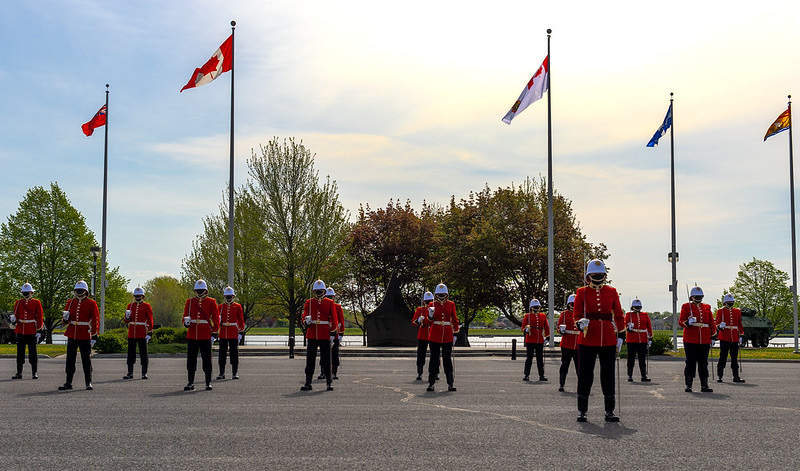 After months and years of hard work being put in, Brigadier-General Nicolas Pilon, Commander, Royal Military College, expressed that these graduates are prepared to lead, "some of the finest people Canada has to offer," he continued, "I am proud of all the Officer/Naval Cadets and Non-Commissioned Members who graduated today; they demonstrated resilience, tenacity and esprit de corps during these unusual times."

Brenda Shanahan, member of parliament for Châteauguay-Lacolle, Québec, mentioned that this has been an important event for the school and new graduates, and she's happy to have been able to recognize this event.
She commented, "Teaching brings openness and this is essential in all spheres of human endeavour."
The press release informed that over 300 Naval and Officer Cadets from across the country studied at RMC Saint-Jean during the 2020/2021 academic year, and 25 per cent of them were women.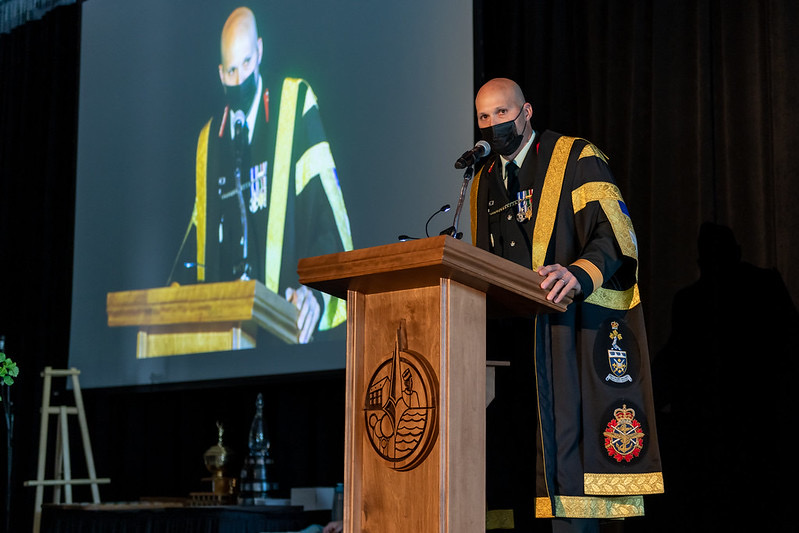 Since future officers will have to work in a bilingual and international environment, RMC Saint-Jean provides an International Studies program in French and English.
Students receive comprehensive training based on four pillars:
university education
bilingualism,
leadership and
physical fitness.
RMC Saint-Jean focuses on preparing future officers, so they are able to meet the emerging and future needs of the Canadian Armed Forces.