Provinces Collaborative to Support CAF Members and their Families
The Seamless Canada Steering Committee (SCSC), committed to alleviating challenges military families face moving from place to place, held their annual meeting this month in Fredericton, New Brunswick.
A primary focus for this year's meeting was providing solutions to employment challenges military spouses and partners face. This includes finding compatible jobs upon their moves from province to province and receiving equivalent accreditations and language requirements.
They also discussed progress made by the Council of Ministers of Education to reduce education barriers children of military families face while moving from province to province.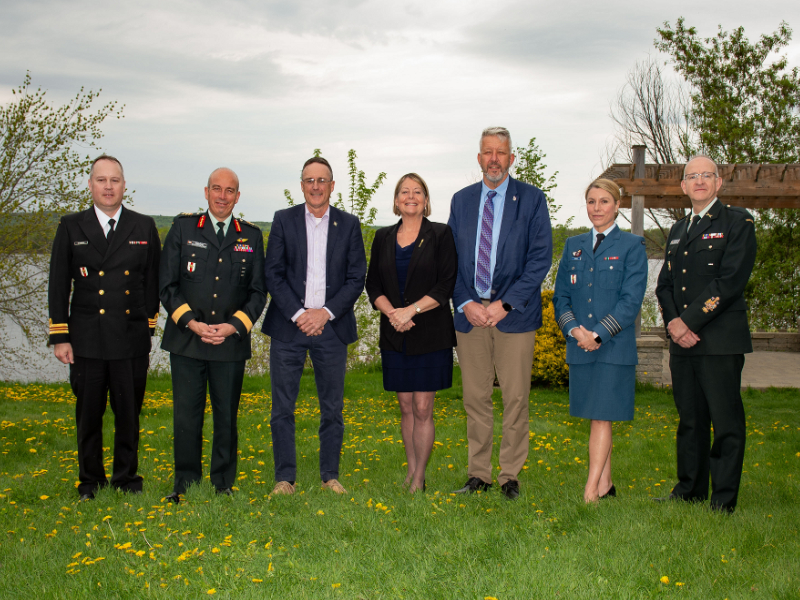 "Growing up in a military home, I'm no stranger to the sacrifices made by our Canadian Armed Forces families. I am honoured to be co-chair of the Seamless Canada Steering Committee, representing military families across Canada, including those living in my home province of New Brunswick. Over the years as an MLA, I've worked on many files, but this one means more to me than anything I've ever done. So, it is my pleasure to be here to create meaningful discussion on how to continue improving the relocation of military families across Canada," said Mary E. Wilson, Seamless Canada co-chair and Member of the Legislative Assembly of New Brunswick.
The SCSC centres its work on three key areas:
healthcare access,
child and youth education, which includes daycare; and
spousal and partner employment.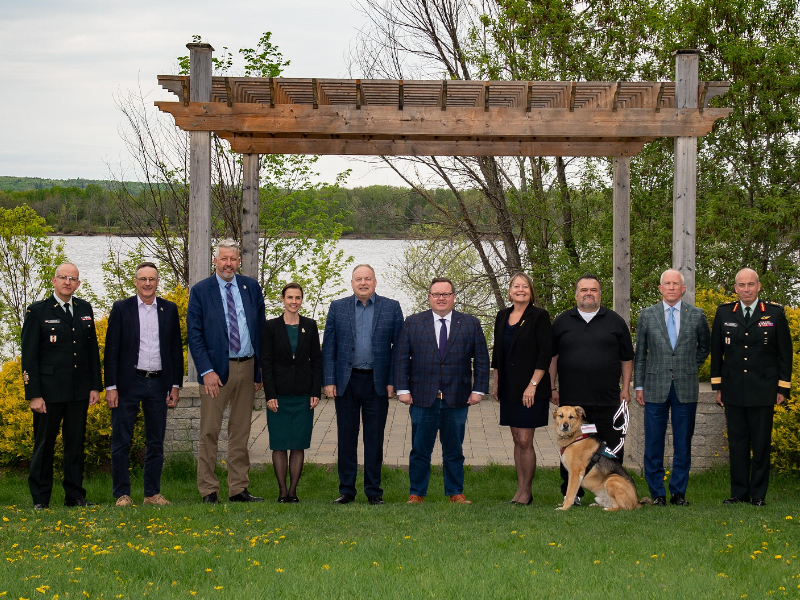 Making strides and connecting
The annual meeting, held on May 24, included representation from representatives of provinces and territories across Canada. Because it was held near the 5th Canadian Division Support Base Gagetown, the meeting allowed Seamless Canada members a chance to directly interact with Canadian Armed Forces (CAF) members and their families to gain a better understanding of their challenges and solutions needed.
During the meeting, representatives were also given the opportunity to preview the new Seamless Canada website, which is set to launch in June. The website will provide CAF members and their families with resources to support them during their postings.
"Seamless Canada does vital work in coordination of services and resources across the country. This year's focus on spousal employment is crucial as every military spouse/partner should be able to find rewarding job opportunities in their chosen field, no matter where their loved ones have been posted. The upcoming launch of the Seamless Canada website will give members and their families access to resources on a variety of important services, like access to healthcare," Bryan May, Co-Chair for SCSC and Parliamentary Secretary to the Minister of National Defence.
At the conclusion of the meeting, the delegates issued a joint statement to reaffirm their commitment to military families.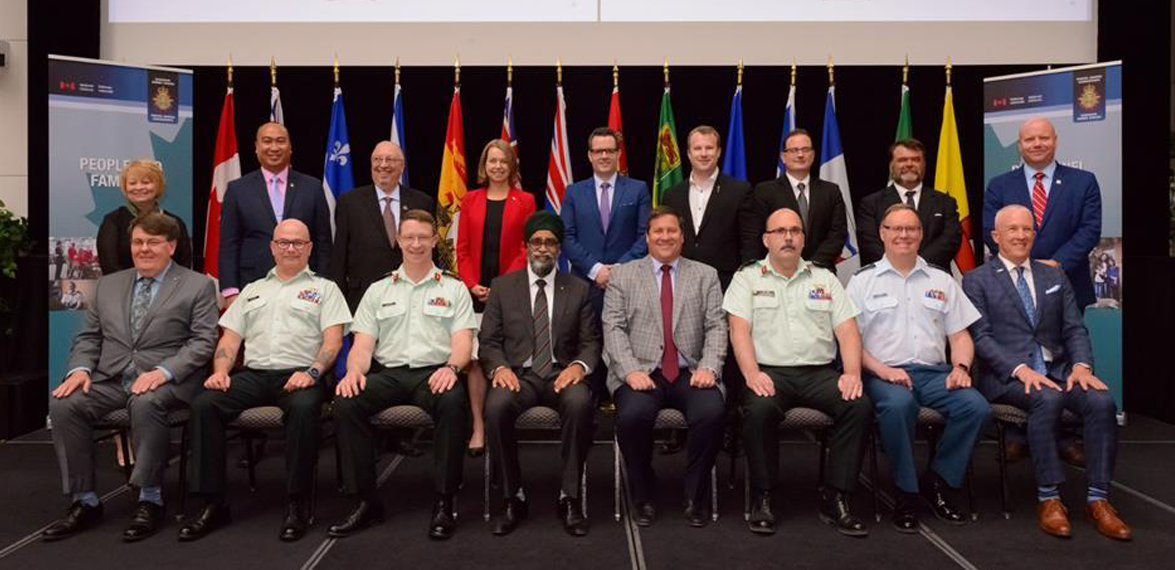 Steering Committee reaffirming commitment
The SCSC joint statement highlighted the ongoing challenges military families face and the solutions Seamless Canada hopes to deliver to alleviate these challenges.

We affirm that families are the strength behind the uniform, and by supporting the families of Canadian Armed Forces (CAF) members, our governments are contributing to the ability of the CAF to conduct operations.
"We further recognize military families' frequent relocations impact many elements that are essential to a stable and healthy family life, including access to and continuity of healthcare; sustainable employment opportunities for military spouses & partners; the availability of quality, affordable, and appropriate child care; and an educational framework that acknowledges and recognizes credits across provinces and territories," reads the statement.
Amongst the accomplishments highlighted in the statement was Alberta's inauguration into the Military Spousal Employment Network. Seamless Canada recognized that efforts such as these will also help the CAF in its recruitment and retention efforts.
The statement also acknowledged work being done to reduce education barriers.
"As representatives of Canada's provinces and territories, we express support for the efforts of the Council of Ministers of Education and its review of education barriers for students relocating between jurisdictions, and the upcoming renewal of its Student Transfer Guide, which will help students integrate into education systems across the country."
Other points the statement touched on included the "institutionalization of Seamless Canada," which included the establishment of a provincial co-chair, the ratification of the Terms of Reference and the adoption of a governance structure.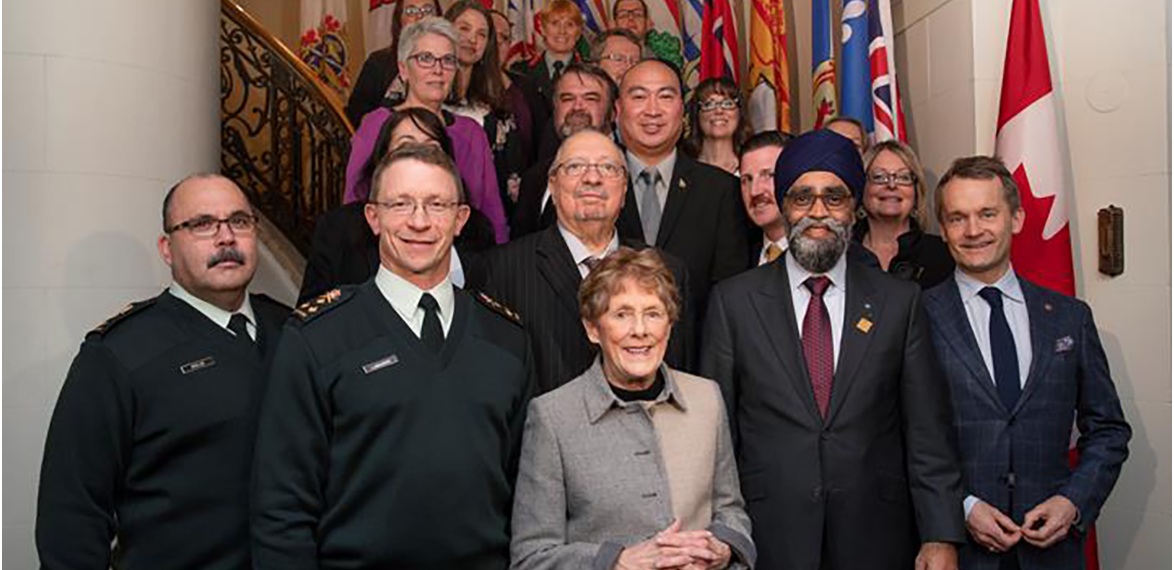 Seamless Canada
Established in 2018, the SCSC has offered an opportunity for leaders from provinces, territories, the Canadian Armed Forces, and the Department of National Defence to come together in a collaborative spirit to support CAF members and their families.
Over the last few years, the SCSC has been able to:
eliminate the 90-day waiting period to access healthcare upon a move in most provinces,
provide virtual healthcare to military families,
employment and training support services developed,
create websites in different provinces for military families to obtain information on resources, and
take a comprehensive look at education barriers students face.
Additionally, in 2022, SCSC ratified its Terms of Reference which will serve as a blueprint for the Committee on how to move forward with provincial, territorial, and private partners.