First Annual ELLE-vation Award Celebrates Women Who Uplift Others
Above image: Left image, Lieutenant-Colonel (H) Sandra Perron, left, and WO Penelope Stuart, right, middle image Rear-Admiral Josée Kurtz and right image, Lieutenant-Colonel (H) Sandra Perron, left, and Sgt. (Ret'd) Jessica Miller, right.
On September 8, 2023, The Pepper Pod honoured three inaugural recipients of the ELLE-vation Award.
Based in Chelsea, Quebec, The Pepper Pod is a retreat centre for women veterans, soon-to-be veterans, and military spouses. Lieutenant-Colonel (H) Sandra Perron—The Pepper Pod's founder and president—has a clear mission for the organization: to build a tight-knit community of women veterans.
Recognizing Strong Women
The ELLE-vation award supports that mission by recognizing strong women in the Canadian veteran, military and RCMP community who elevate the women around them.
This year's recipients are: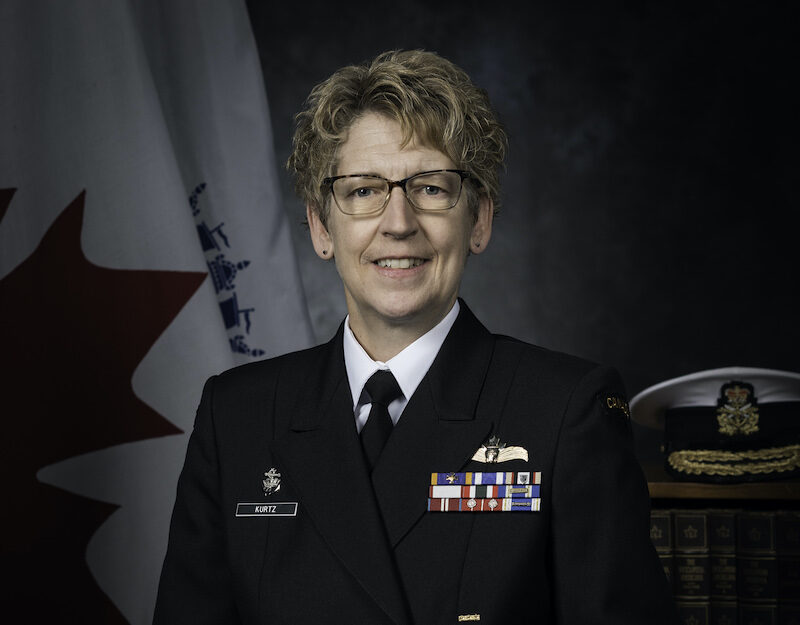 Rear-Admiral (RAdm) Josée Kurtz: for exemplifying service before self by creating a safe and respectful workplace through empathetic leadership. Josée's intuitive approach to leadership supports her team while encouraging optimal performance, blazing a trail that actively shapes the next generation of leaders.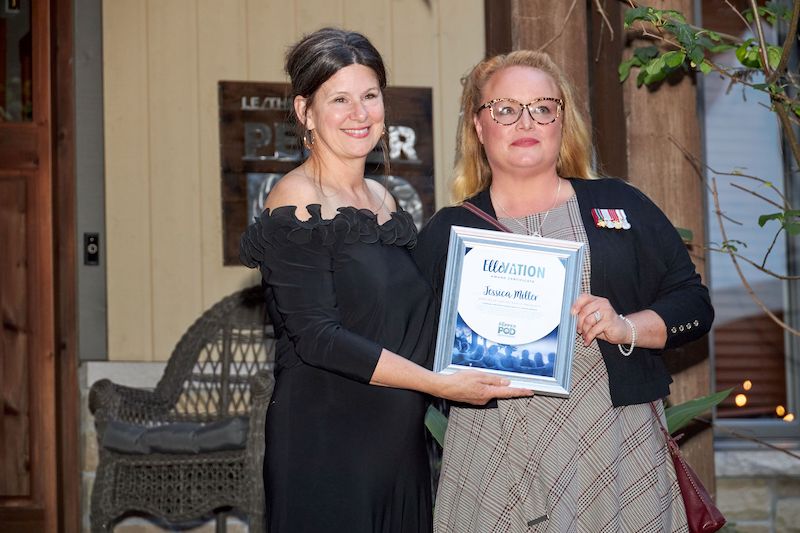 Sgt. (Ret'd) Jessica Miller: for creating a safe and inclusive space for women veterans and veteran families through her Veteran Farm project. Based in Nova Scotia, the Veteran Farm empowers women today, and it will also inspire the next generation to give back to their community tomorrow.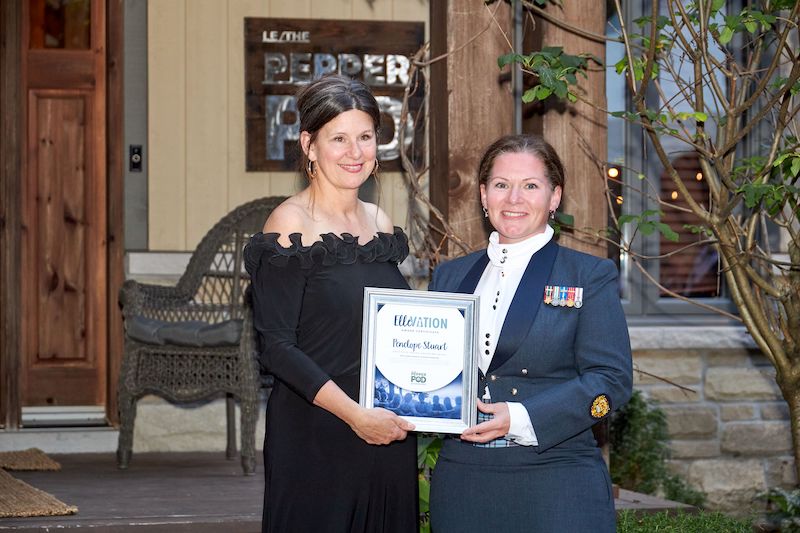 WO Penelope Stuart: for being a role model and beacon of positive leadership by sparking important conversations about inclusion in the workplace. Her passion for the aviation mechanic trade and practical support paves the way for the next generation of women in the Royal Canadian Air Force.
Pepper Pod's 2023 ELLE-vation Award
Congratulations to The Pepper Pod's 2023 ELLE-vation Award recipients and thank you for your efforts to uplift others with compassion, confidence and commitment. We'd also like to extend a sincere thank you to Veterans Affairs Canada for their contribution to the ELLE-vation Award program.
VAC assistance enabled the Pepper Pod to develop this program, convene a review panel, share the program on our website, reach out to the award recipients and bring them to the Pepper Pod. We are appreciative of the ongoing encouragement, support and valued relationship we have with Veterans Affairs Canada.
Know a remarkable woman who deserves recognition?
Follow The Pepper Pod on Facebook, Instagram or LinkedIn, or sign up for the SitRep newsletter on the website to be the first to find out when nominations for the 2024 ELLE-vation Awards open in Spring 2024!