Government Donates Air Defence System to Ukraine
The Government of Canada welcomed the new year with its first donation of an air defence system to Ukraine.
Defence Minister Anita Anand announced on Jan. 10, 2023, that Canada would purchase a National Advanced Surface-to-Air Missile System (NASAMS) and associated munitions from the United States to donate to Ukraine.
"Canada stands in solidarity with Ukrainians as they fight heroically against Russia's illegal and unjustifiable invasion. We have committed over $1 billion in military assistance to Ukraine, and today, we are moving forward with the first Canadian donation of an air defence system to Ukraine. Canada will continue to collaborate with the United States, as well as other Allies and partners, to address Ukraine's defence priorities in the short and long term – including with high-capability equipment such as the NASAMS," said Anand.
About the NASAMS
According to the Department of National Defence, a NASAMS is a short to medium-range ground-based air defence system that protects against drone, missile and aircraft attacks. The system has a high success rate.
The donation to Ukraine, valued at $406 million, is expected to help Ukraine strengthen its air defence system against air attacks in the wake of continued war with Russia. The system will support Ukraine in protecting military sites, critical civilian infrastructure and areas with high populations.

The donation is part of the additional $500 million in military aid to Ukraine that Prime Minister Justin Trudeau promised on Nov. 14, 2022.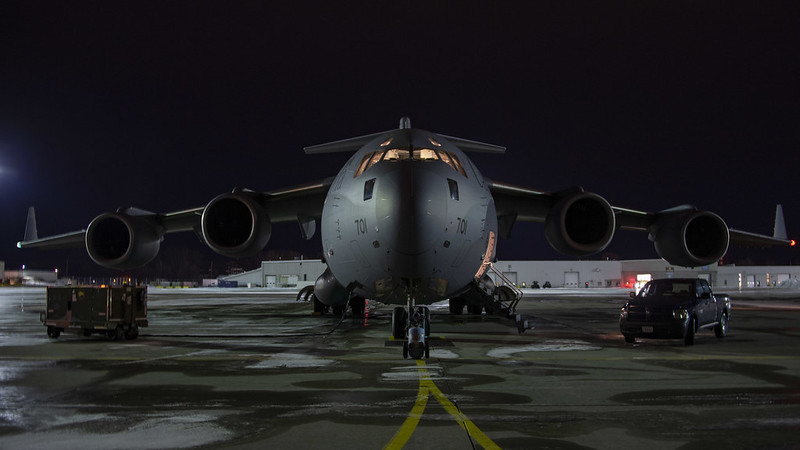 Support for Ukraine Ongoing
Since Russia's attack on Ukraine in early 2022, Canada has ramped up its support for Ukraine. Since February, Canada has committed more than $1 billion in military assistance. In addition, since March 2022, the Canadian Armed Forces (CAF) has delivered military aid to Ukraine from Canada and on behalf of other Allies. In total, the CAF has transported more than six million pounds of military donations to date.
Additionally, under Operation UNIFIER, CAF personnel are deployed to the United Kingdom and Poland to train members of the Armed Forces of Ukraine.
"Canada remains committed to providing Ukraine with the military aid that it needs to defend itself from Russia's illegal and unjustifiable attacks, including intensifying Russian air raids," stated a DND press release.