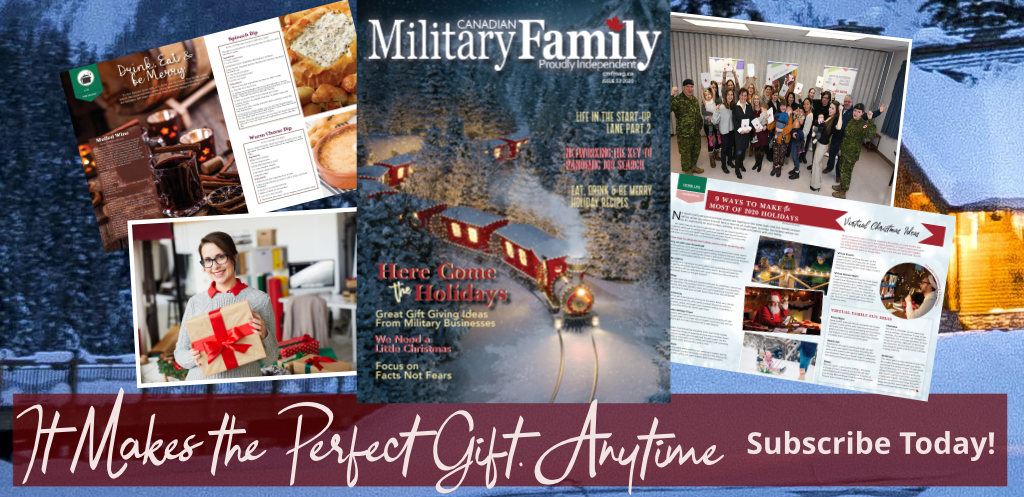 In our Holiday 2020 Issue you will find….
We are excited to have our Holiday Issue out. Here Come the Holidays – don't miss our Holiday Issue! From our Top 20 Game Picks to gift-giving ideas from business from our military community – we have you covered for Christmas. Plus articles on how to celebrate Christmas COVID-19 style with recipes to Eat, Drink & Be Merry. Plus, our top gift ideas for the four legged canine in your family member. And much more…
A few of the features in this issue:
Travel: Around the World Holiday Traditions
6 Simple Steps to create an outdoor beautiful holiday display
Life in the the Start-Up Lane: Part 2
A Goat Rodeo: We need a little Christmas NOW!
Parenting: Gift Giving without breaking your budget
Together We Stand supporting military families during Christmas deployments
Etiquette: Holiday Gifting during COVID-19
Let's Play: 20 Games sure to entertain
Where are we deployed this holiday season
Health & Wellness: Tips to Conquer Anxiety
Transition Group: Serving Canada: Past, Present & the Future
Drink, Eat & Be Merry
Entrepreneur: Maximizing Your Revenue this Holiday Season
And much more…
If you like our website and e-zine you will love our magazine!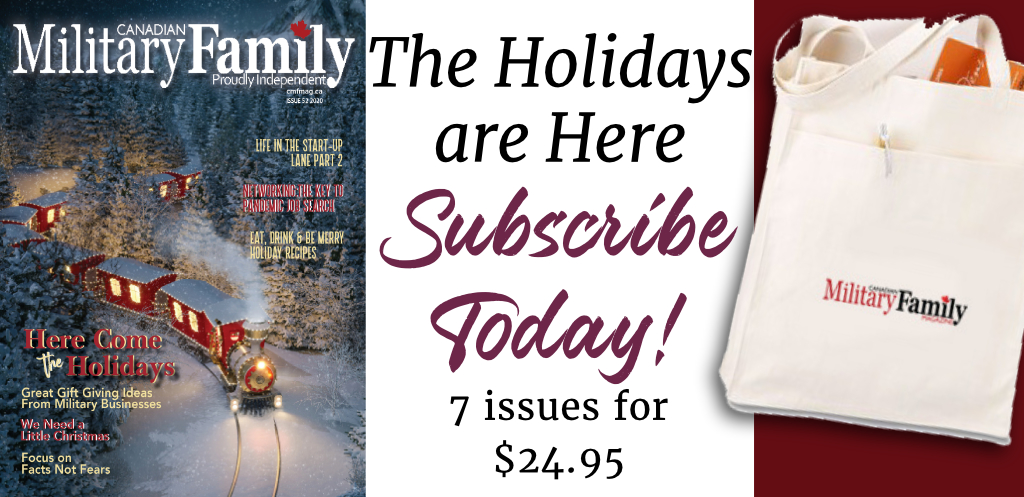 Subscribe online in 7 simple steps:
Click on Get Started (below). Visit our paywall where we have a secured paywall service through Authorize.Net, a subsidiary of Visa Inc.
Select your offer. Is this a gift? Visit here.
Fill in the subscription form. Ensure all information in spelt correctly.
Enter your credit card information
Fill out CAPTCHA box
Click on Review Order
Review order and click Process Order
Guarantee your copy and subscribe today.
Click on the image below to subscribe.