Eating with the Season – Baked Sweet Potato Fries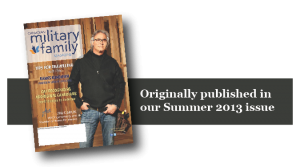 What do you think of when you think summer?  Hot sunny days?  Warm rainy nights?  The beach?  Camping?  I like to think of fresh cut grass, barbeques and farmers` markets!  Juicy strawberries, watermelon, blueberries, and tomatoes are just a few of the mouth-watering foods I look forward to in summer.
Sure, we can buy these all year long from grocery stores, where they've been imported from California or Mexico.  But, it's not the same.  Buying local, fresh produce is tastier, it supports our farming community and it's better for the planet.  These are all great reasons to visit your local farmers` market today.
It's always better to buy organic when you can.  For a list of the 12 worst offenders, see the Dirty Dozen list at http://static.foodnews.org/pdf/EWG-shoppers-guide.pdf.

So, go ahead and get in the dirt, or visit a farmers` market today.
Print
Baked Sweet Potato Fries
Sweet potatoes are always in season!
1

medium sweet potato

1 tbsp

olive oil
Instructions
Preheat oven to 450 F.
Grease baking pan with ½ of the oil.
Peel sweet potato, cut into sticks and place them in a bowl.
Use the rest of the oil to drizzle and coat the potato sticks (use your hands to evenly distribute the oil).
Arrange them on the pan and bake for 15 – 20 minutes.