Small Community Hosts Annual Honour Veterans Weekend
More than 300 banners that adorn the names of Canadians who served their country are now proudly displayed throughout the small town of Perth, ON.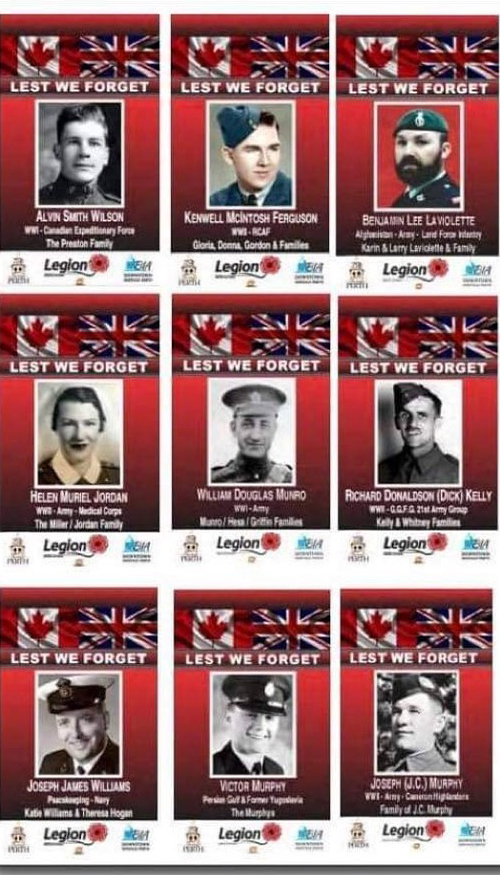 "It takes your breath away when you drive by it," said Julia Foley, a military wife, and organizer of the town's Veterans' Motorcycle Parade.
The banners went up as part of the town's third-annual Honour Our Veterans' Weekend. The weekend was full of a number of activities that support and honour Veterans of the Canadian Armed Forces (CAF).
Honour Our Veterans' Weekend
Every fall, the small town of Perth, ON, located on the outskirts of Ottawa, holds a weekend to salute Canadian heroes. Events range from a golf tournament to raise proceeds for supporting homeless veterans to a parade that pays tribute to veterans living in the town.
The parade took part on Saturday, Sept. 24, and participants include military members, Veterans, and everyday Canadians. The motorcycle parade drives around the town and visits various senior homes along the way that are home to Veterans.
It cycles around to the Perth Royal Canadian Legion, where families are invited to enjoy refreshments alongside the parade participants.

A huge highlight of the weekend is also the more than 300 banners that go up that week to celebrate Veterans of the CAF.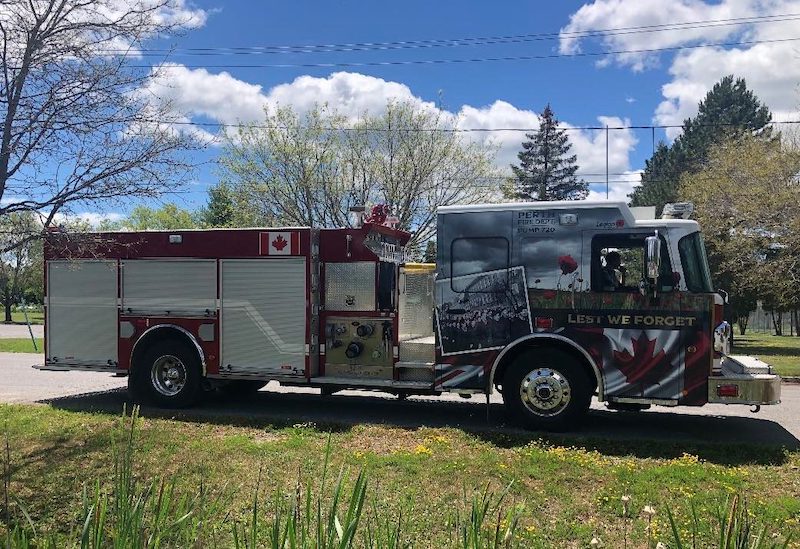 Perth's Pathway of Heroes
The town's Pathway of Heroes has been organized annually for four years by local resident Sue Doran. The banners have grown exponentially in the last few years, with each one representing a Veteran of the Canadian Armed Forces. Families from and around Perth are welcome to purchase a banner for a loved one who once served their country.
"The banners, themselves, make you aware and appreciate what you have, and for the veteran, it's a way to say thank you," said Foley, whose husband served in the CAF for more than 20 years.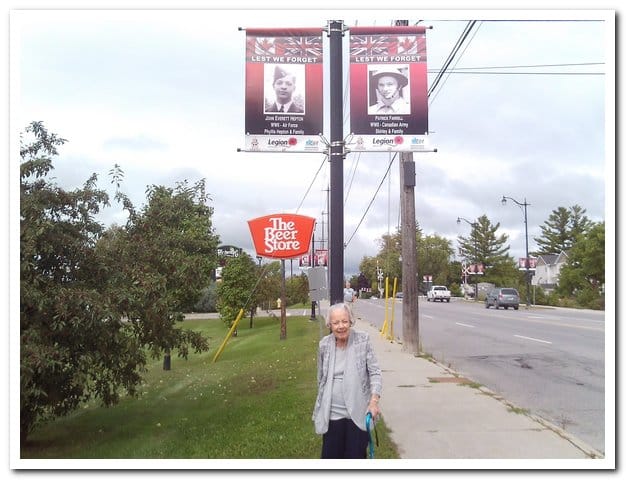 The banners went up in the week leading up to the Honour Our Veterans Weekend. On Friday, Sept. 23, candles were given out to families to place at their loved ones' banner posts.
The general public is welcome to visit the community to check out the banners. The banners will remain up in Perth until after Remembrance Day.