Naval Reserve Celebrates 100th Anniversary Across Canada
Four thousand Naval Reservists marched in Freedom of the City parades across Canada on Sept. 23, 2023, to recognize the 100th anniversary of Canada's Naval Reserve. Held in 24 cities across Canada, the parades included large cities such as Ottawa, Montreal, and Quebec City.
"Today, we pay homage to our Naval Reserve for a hundred years of dedicated service to Canada. Chief Petty Officer Tom Lizotte and I are thrilled to see so many Canadians celebrate this milestone alongside their local Naval Reserve divisions and grant them the honour of the Freedom of the City. Our exceptional "Citizen Sailors" serve their communities proudly and have achieved Admiral Hose's vision of connecting Canadians across this great country to their Navy," said VAdm. Angus Topshee, Commander Royal Canadian Navy.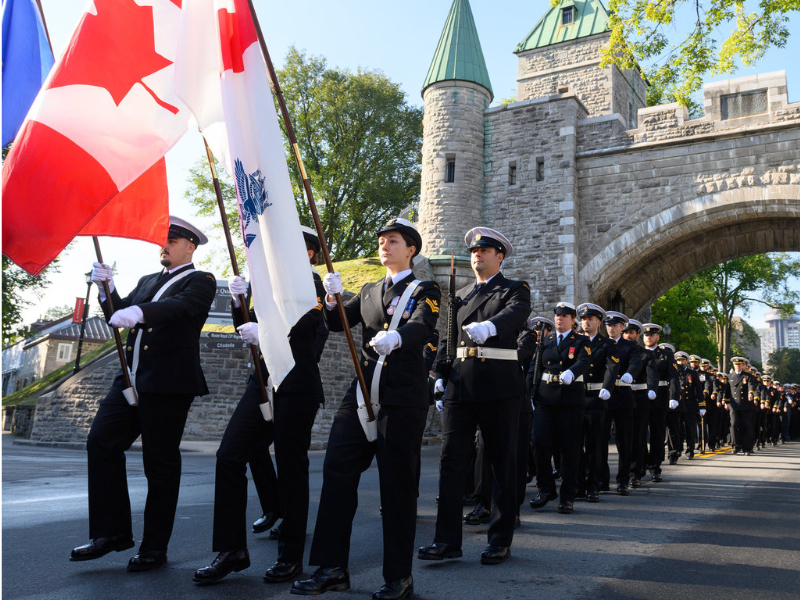 Freedom of the City
Freedom of the City is traditionally granted to a military entity that holds a special relationship with the municipality it serves. The honour means that the unit is allowed to march through the city, a revered tradition that dates back centuries.
"In addition to the Naval Reserve Mission of augmenting the Royal Canadian Navy, our citizen sailors provide a Canadian Armed Forces presence and an important connection to their local communities. Freedom of the City parades demonstrate the strength of that connection. As we celebrate our first hundred years, we recognize today's Naval Reservists, whose dedication and professionalism led to this significant honour," said Commodore Patrick. J. Montgomery, Commander Naval Reserve.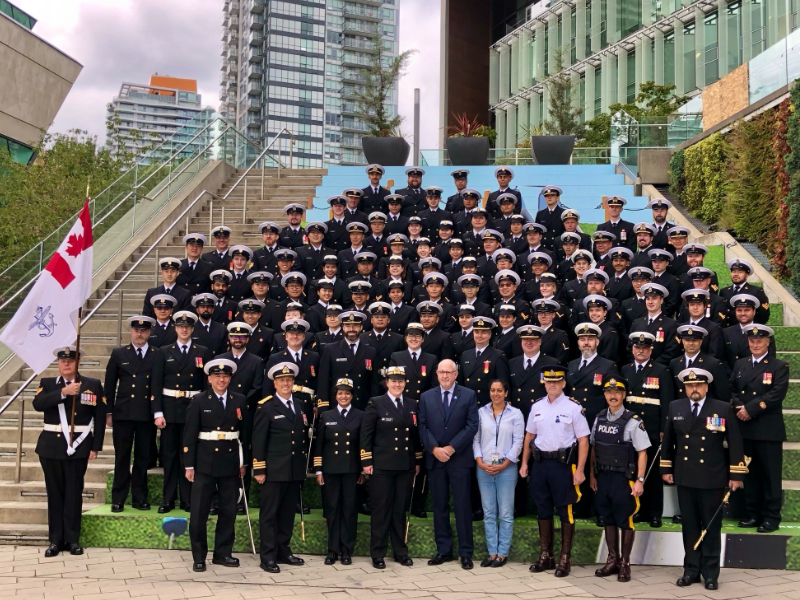 100 years of service
The Naval Reserve was founded in 1923 to provide support and an extra force to supplement the Royal Canadian Navy, according to a press release from the Department of National Defence.

DND confirms that by the end of the Second World War, Canada had the third largest navy in the world, with 95,000 men and women in uniform, with over three-quarters of these men and women being members of the Royal Canadian Navy Volunteer Reserve.
To this day, Naval Reservists are ready to answer the call of duty. Just this year, Naval Reservists served on Operation REASSURANCE, supported counter-narcotic operations in the Caribbean, and assisted with cleanup efforts in the aftermath of Hurricane Fiona in the Atlantic.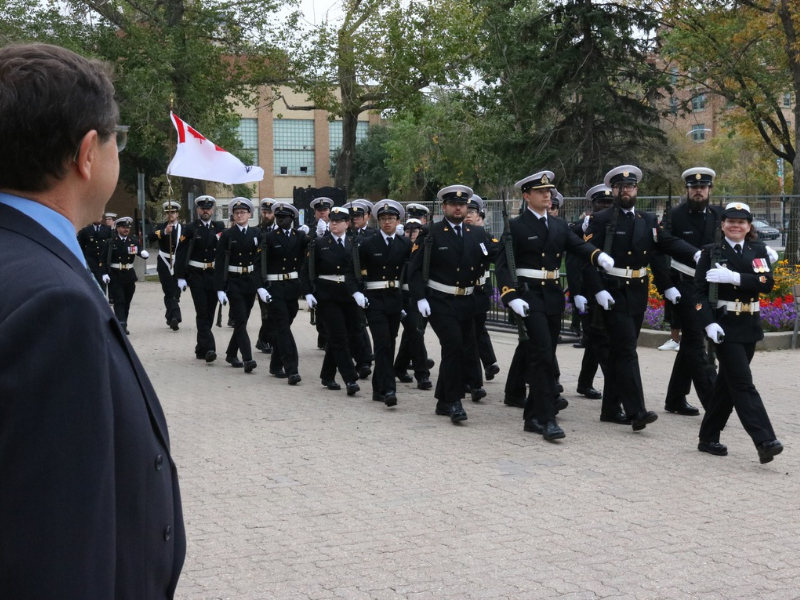 Naval Reserve Divisions Today
Today, the Naval Reserve is spread across the country and consists of 4,100 members. Naval Reserve Divisions are located in the following cities:
HMCS Malahat, Victoria (BC)
HMCS Discovery, Vancouver (BC)
HMCS Nonsuch, Edmonton (AB)
HMCS Tecumseh, Calgary (AB)
HMCS Unicorn, Saskatoon (SK)
HMCS Queen, Regina (SK)
HMCS Chippawa, Winnipeg (MB)
HMCS Griffon, Thunder Bay (ON)
HMCS Prevost, London (ON)
HMCS Hunter, Windsor (ON)
HMCS Star, Hamilton (ON)
HMCS York, Toronto (ON)
HMCS Cataraqui, Kingston (ON)
HMCS Carleton, Ottawa (ON)
HMCS Donnacona, Montréal (QC)
HMCS Montcalm, Québec (QC)
HMCS d'Iberville, Rimouski (QC)
HMCS Radisson, Trois-Rivières (QC)
HMCS Champlain, Chicoutimi (QC)
HMCS Jolliet, Sept-Îles (QC)
HMCS Brunswicker, Saint John (NB)
HMCS Queen Charlotte, Charlottetown (PE)
HMCS Scotian, Halifax (NS)
HMCS Cabot, St. John's (NL)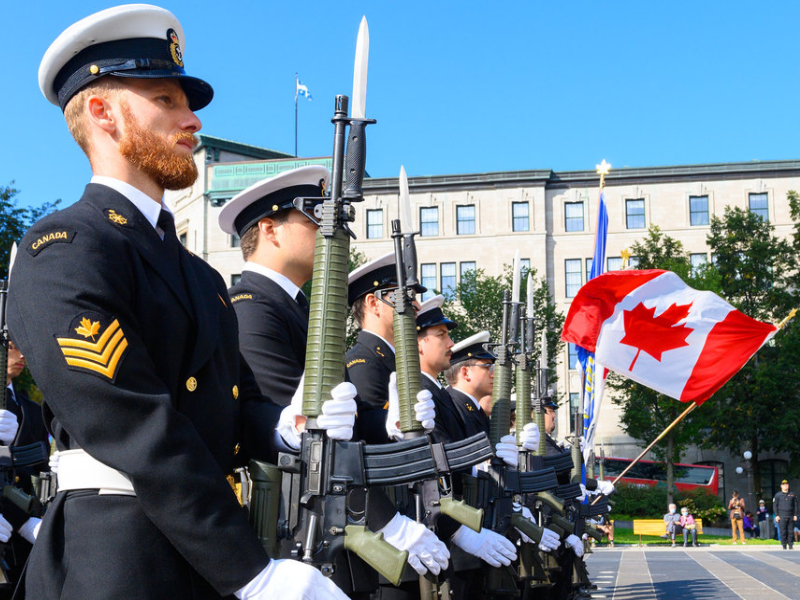 House of Commons Recognizes Centenary
In January, the House of Commons recognized the centenary of the Naval Reserve, recognizing that on Jan. 31, 1923, the Government of Canada authorized the organization of the Royal Canadian Navy Volunteer Reserve.