Honour House Welcomes Military Families
Military families facing health challenges have a warm and welcoming place to stay in New Westminster, British Columbia.
Honour House is a place for injured men and women in uniform and their families to relax and be together while they receive medical treatment.
"We honestly believe that staying at Honour House helps with the healing process and alleviates much of the stress associated with travelling away from home, family and friends during difficult times. It's the very least that our heroes deserve," said Craig Longstaff, general manager, Honour House.
The concept of accommodations for injured heroes began with prominent Vancouver businessman, Al De Genova. He was deeply moved by the story of an injured soldier and his family who were struggling to find a way to stay together as he recovered from injuries sustained in the Afghanistan war.
Genova was actively involved in the opening  of the original Ronald McDonald House many years before. The experience of establishing accommodations, close to children's hospitals, for parents of ill children led him to develop an idea for a similar home for Canadian heroes.
"When a family member is receiving treatment it's hard on the entire family," said Genova. "Especially with all of the hard work and sacrifice the military gives to the people of Canada it's only right for us to give back any way we can."
Honour House opened its doors in 2011 after the historical mansion was rehabbed into a luxury retreat. The charm of the original plaster work, the parquet floors and large open fireplaces remain, but the decor is modern hotel chic.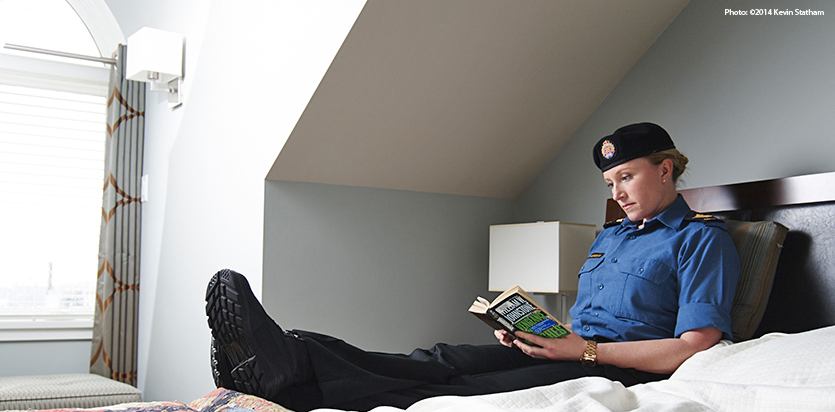 All four floors are wheelchair accessible and serviced by an elevator to meet the needs of guests. A large communal kitchen, two comfortable living spaces and ten elegant bedrooms await families after difficult days of hospital appointments and procedures at Vancouver hospitals.
Honour House is unique because it exists to support all men and women in uniform including Canadian Armed Forces (CAF) members and emergency first responders and their families. The staff, volunteers and board of directors of Honour House, are dedicated to providing all those who serve in uniform with a home-away-from-home experience in times of need.

During these times of illness or injury CAF members and their families can stay at Honour House completely free of charge. Over the past four years Honour House has provided more than two thousand nights of accommodation for Canada's men and women in uniform and their families.
"When you're standing in the kitchen having a coffee with someone who's been through terrible experiences in Afghanistan or even right here on our own streets, its absolutely humbling to hear their stories and it certainly brings civilian life into perspective. I know now that I've never really had a bad day at work," said Longstaff.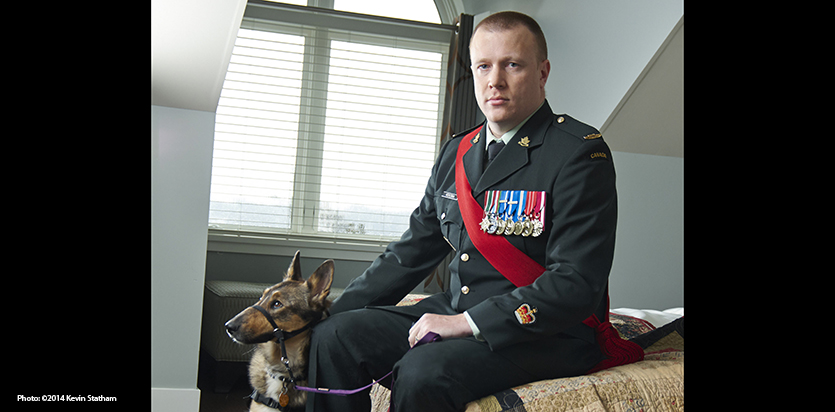 Honour House is a registered charity receiving no direct funding, raising all of its operating costs through donations and fundraising. Keeping the doors to Honour House open is an on-going battle.
A dedicated board of directors, some of whom served their country in uniform, oversee the governance of the charity. Day to day operations of the house are managed by one full and one part-time staff supported by volunteers.
The board of directors of the Honour House Society are developing plans to establish an Honour House in every province of Canada.
To learn more about Honour House or to apply for accommodations please visit the Honour House website.
Get More! Receive six issues of Canadian Military Family Magazine in your mail box for only $17.95! Click here to subscribe NOW!