Military Wives movie hits military life for spouses "straight on the head"
Released digitally this weekend, Military Wives is sure to have viewers tapping their toes, and cheering for military spouses as the film captures the beginning of the Military Wives Choirs movement. 
Starring Kristin Scott Thomas and Sharon Horgan, the movie centres around a group of military spouses from different backgrounds dealing with their loved ones deployed to Afghanistan. 
As the spouses are faced with their loved ones' long absence, the women come together to form the very first military wives choir. They help each other through some of life's most difficult moments, with the group quickly finding themselves on an international stage.
Peter Cattaneo, director of The Full Monty, directs this feel-good crowd-pleaser inspired by true events movie.
Life on the fictional Flitcroft military base changes drastically when a group of active-duty soldiers are deployed to war-torn Afghanistan. Facing six months of separation and uncertainty, the women left behind must look to each other for solace and sisterhood.
Kate (Kristin Scott Thomas), the wife of the company commander, proposes a calendar of high-minded activities to distract the women. However, this ruffles the feathers of Lisa (Sharon Horgan), the new chair of the base's Social Committee, as she favours informal morning coffee klatches and wine-fuelled evenings. 
When a shy young newcomer suggests they start a choir, Kate and Lisa immediately butt heads over everything from the choice of material (classical or pop) to their ideas on rehearsing (disciplined vs. chords). 
Still, the women of Flitcroft — including a young newlywed, a hairstylist whose voice defies classification and an unexpectedly sweet-voiced mum — learn to lean on each other as they gradually develop a passion for singing along with camaraderie.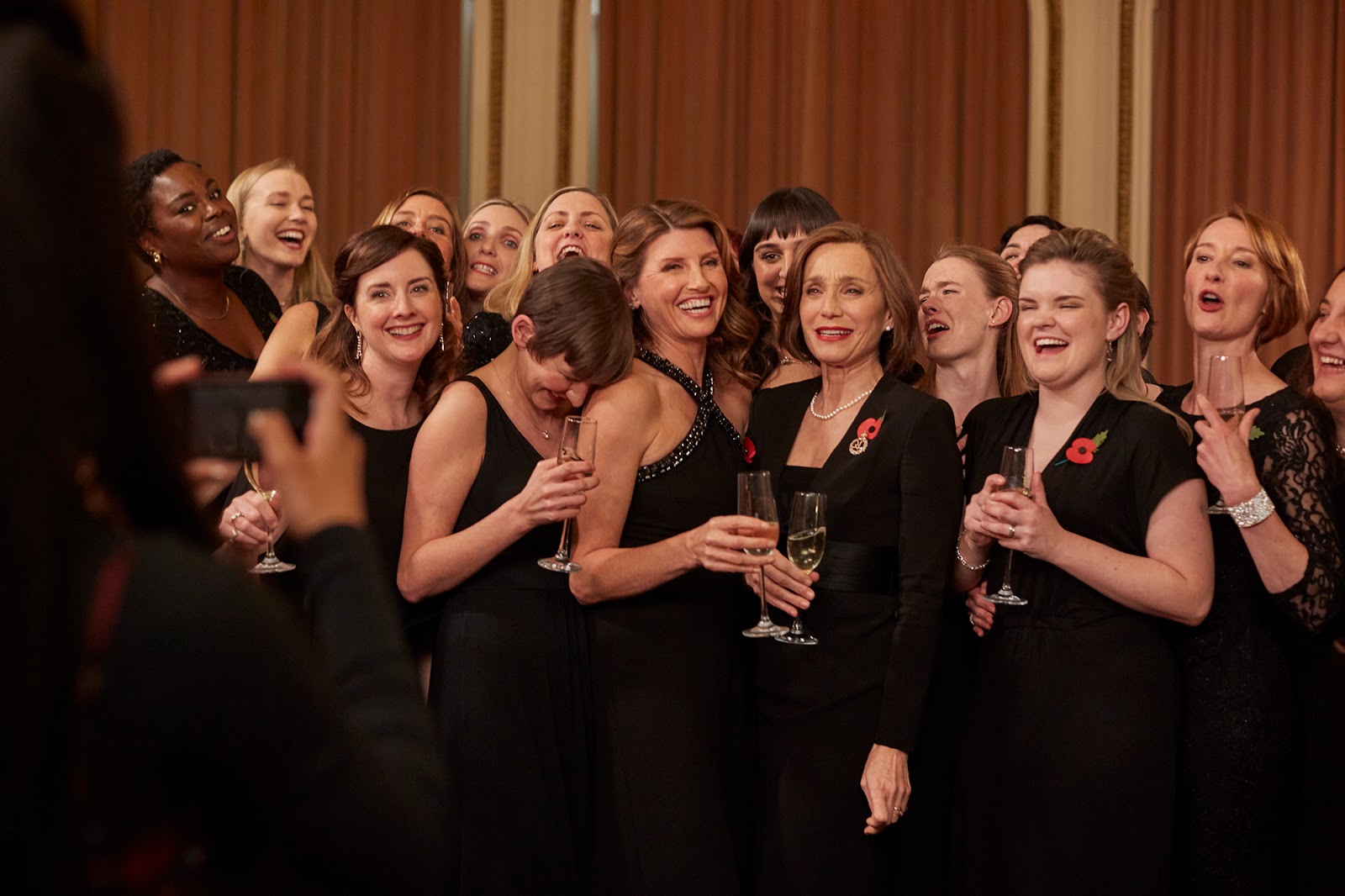 A surprise invitation to perform at London's famed Royal Albert Hall is the chance of a lifetime for the choir. However, as the date grows closer, an unexpected tragedy and the inevitable collision of Kate and Lisa's duelling styles threaten to derail the whole project.
The movie is based on the first Military Wives Choir, which made its debut in 2010. From then, the choirs have grown across England, Canada, and around the world. Currently, there are 75 choirs. 
In Canada alone, there are 15 Canadian Military Wives Choirs. Choir member Sam Wildridge explains that being a member of the choir is more than singing.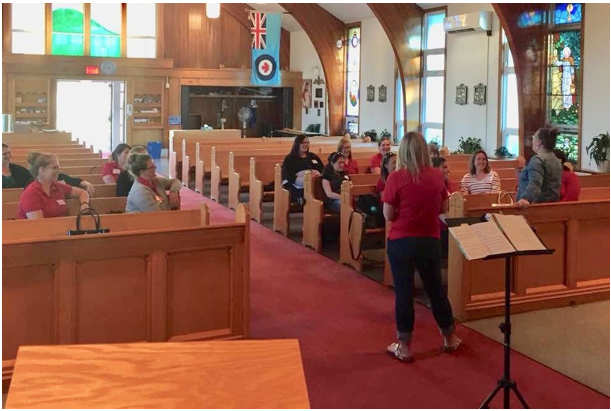 "Choir supports me in making me feel inclusive on a military base regardless of my background, family, life experiences. It is a support network that has allowed me to make solid lifelong friendships that will survive throughout all of our moves. Singing is just a small part of the choir," said the choir social media director.  
A portion of the proceeds will be donated to the Canadian Military Wives Choirs when you download the movie. 
"The money raised will help to ensure that choirs are able to maintain the day to day running of a choir, to provide musical direction via an 'MD' and/or pianist. To offer vocal training and workshops as a way of improving our vocal skills and musical knowledge," explained Wildridge.
Regarding the movie, she noted, "The movie has really helped me to understand the reasons that such choirs exist. That wives voices' need to be heard. Military Wives covered almost all aspects of military life: the friendships and social aspects, to the loss and isolation that a military life can experience. It had me in tears of laughter and upset because I fully 'get' the military lifestyle. The movie hits it straight on the head."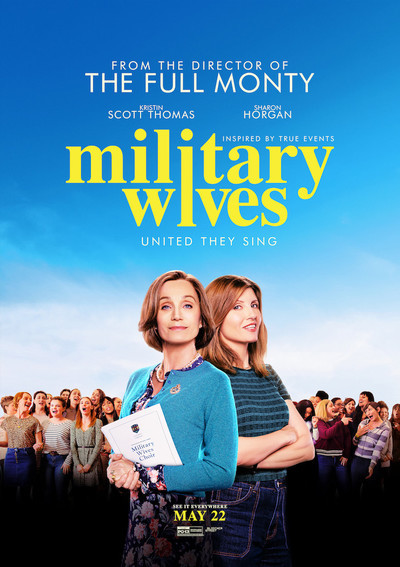 Available to download on iTunes here. Remember, when you download the movie, you are helping our Canadian Military Wives Choirs. 
For more information regarding the Canadian Military Wives Choirs, visit here.