Construction begins on building for homeless veterans
The foundation for the Veterans' House: The Andy Carswell Building was laid on the grounds of the former Royal Canadian Air Force Base CFB Rockcliffe this morning. 
The Veterans' House: The Andy Carswell Building will be an unparalleled housing unit that, once completed, will welcome home 40 homeless veterans. According to some estimates, nearly 10 per cent of Canada's homeless population are veterans. The Veterans' House will help give veterans respite from the difficult conditions they now find themselves in. 
The project is part of the Multi-faith Housing Initiative (MHI), a coalition of local faith groups that strive to provide safe and affordable housing for lower-income families.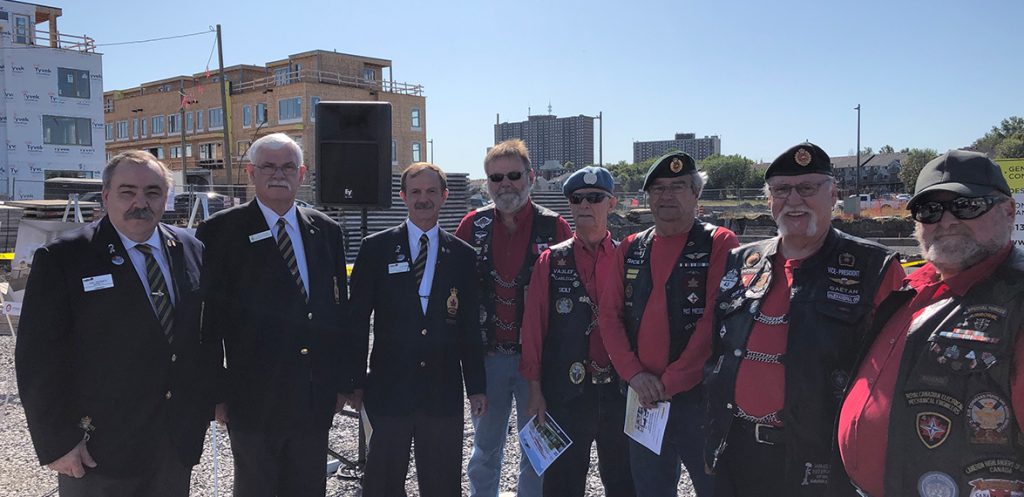 "A country asks, and thanks to many selfless souls, many soldiers a country receives. And as I have said before and will say again and again and again, a country owes. But unfortunately, some of our soldiers are not receiving the care they need, that they are owed. They end up in a place where they have lost their family, their homes, and their communities, said Suzanne Le, Executive Director MHI." 
"I look forward to welcoming you all back here in November 2022 to when we open this building and welcome 40 homeless veterans off the street to give them back a family a community and a home and a place that they can call theirs."  
The building is named after Squadron Leader (ret'd) Andrew Carswell, a veteran of the Royal Canadian Air Force who served during the Second World War and was held as a prisoner of war from 1943 until 1945. 
After the war, SL Carswell was stationed at CFB Rockcliffe for a few years. He went on to receive the Air Force Cross for Search and Rescue missions in British Columbia. SL Carswell retired in 1970. 

Last year, Canso Investment Counsel and its president, John Carswell, SL Carswell's son, made a lead gift to the MHI to build the Veterans' House. 
"When I heard that I could help homeless veterans, which probably there is no higher or more noble cause in this country, I had to say yes," said John at the Cornerstone laying ceremony. 
Both Andy, who is close to 100 years old, and John attended the ceremony on Monday.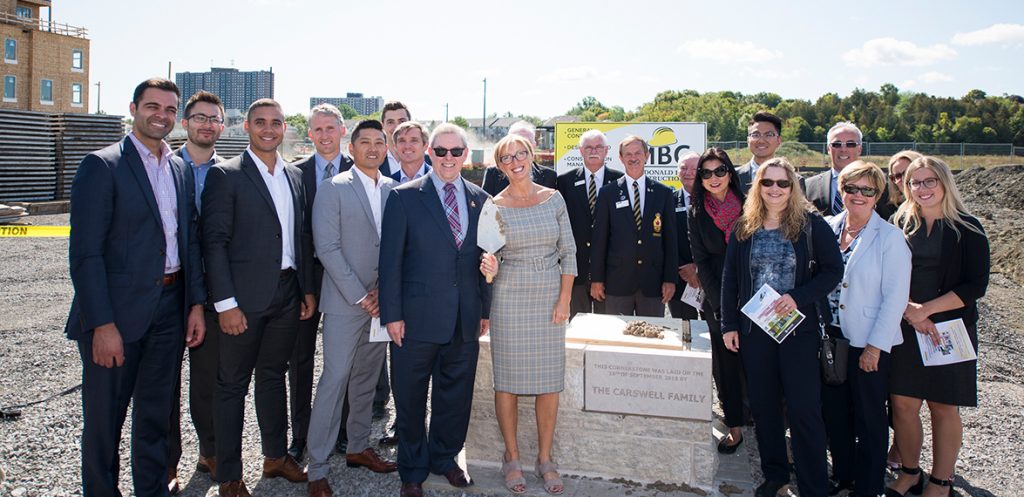 A number of other community organizations have financially supported the project including: the Royal Canadian Legion, Support Our Troops and Commissionaires Ottawa. 
MHI also recently received an anonymous check for $250,000 for the Veterans' House from the Donor-Advised Fund Community Foundation of Ottawa.
The project has been in the works since 2014, and the goal is that this seven-year-long project will come to fruition in November 2020.