HMCS Kingston's Executive Officer Relieved of Duties
The Executive Officer of His Majesty's Canadian Ship (HMCS) Kingston has been relieved of her duties following allegations of inappropriate sexual conduct.
VAdm. Bob Auchterlonie, Commander Canadian Joint Operations Command (CJOC), relieved the Royal Canadian Navy officer of her duties on Oct. 4 as a result of an "alleged incident of inappropriate conduct of a sexualized nature that took place during a port visit in Lisbon, Portugal," according to a Department of National Defence press release.
HMCS Kingston is currently deployed on Operation REASSURANCE as part of Standing NATO Maritime Countermeasures Group 1.
Move is in Line
The move is in line with recent Canadian Armed Forces (CAF) efforts to crack down on sexual misconduct in the workplace.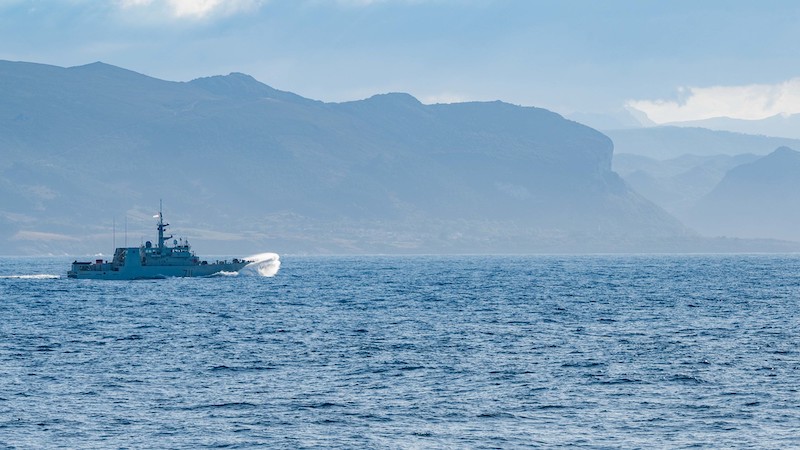 "Commander CJOC and the Commanders of each service that generates personnel for operations, expect all their members to exercise institutionally appropriate judgment at all times, especially when in a clear leadership or command role. This measure was deemed necessary to ensure effective leadership in HMCS Kingston as it continues its deployment with Standing NATO Mine Countermeasures Group 1," stated the press release.
Allegations Not Been Proven
The allegations have not been proven, and an investigation into the incident is ongoing. As a result, the accused officer will serve in other roles within Maritime Forces Atlantic Headquarters in Canada until the conclusion of the investigation.
"Procedural fairness and independence remain priorities and are respected throughout all Canadian Armed Forces investigations and administrative processes," stated the DND press release.