Captain Casey heads home to Halifax
(Image courtesy of Canadian Armed Forces)
This morning Captain Jenn Casey left the Abbotsford International Airport in British Columbia, to go home to Halifax, Nova Scotia.
"Early this morning, our friend and teammate, Captain Jennifer Casey, lifted off from Abbotsford on a CC-130J Hercules for her journey home to Halifax. In a private ceremony, we honoured and bid final farewell to our fallen comrade. In the face of this tragedy, the tremendous love and support of people from across Canada, but particularly Kamloops and local First Nations, has been a light in the darkness.
"From Legion tributes to Drumming Circles to neighborhood support, it has been overwhelmingly encouraging during a very difficult time. We want Canadians, but particularly the people of Kamloops, to know that all the love you have shown for Jenn, Captain Rich MacDougall and the Snowbirds is deeply appreciated, and will never be forgotten. Thank you," read a statement on the CF Snowbirds Facebook page.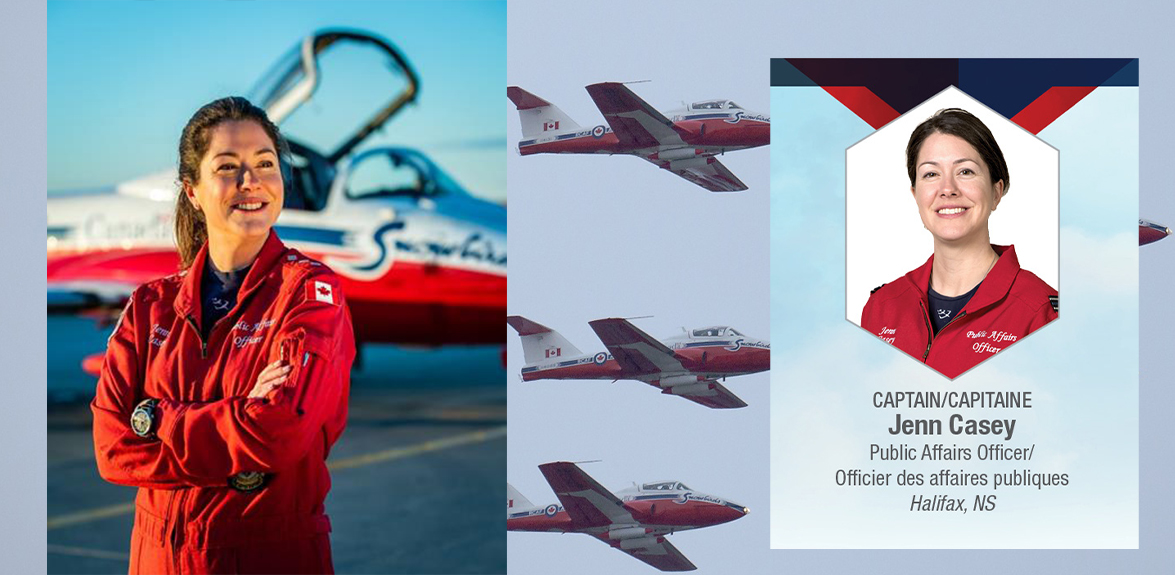 Captain Casey, the team's public affairs officer, lost her life last Sunday, May 17, 2020, when the CF Snowbird plane she was a passenger in ran into trouble taking off at Kamloops Airport. At the time, the Snowbirds were on the last leg of Operation Inspiration.
"It is important to note Capt Casey died trying to inspire people across the country to stay home, keep their distance, and stay safe while keeping their spirits high. At the request of Capt Casey's family, spectators and participants are encouraged to respect physical distancing guidelines during the event. They have also asked participants and spectators to wear red and white, the official colours of the Snowbirds, to honour Capt Casey," read a statement from the Canadian Armed Forces.
According to her biography, Casey joined the Canadian Armed Forces in August 2014 as a direct entry officer. Before joining the forces spent several years working in broadcast radio as a reporter, anchor, and producer in both Halifax, NS and Belleville, ON.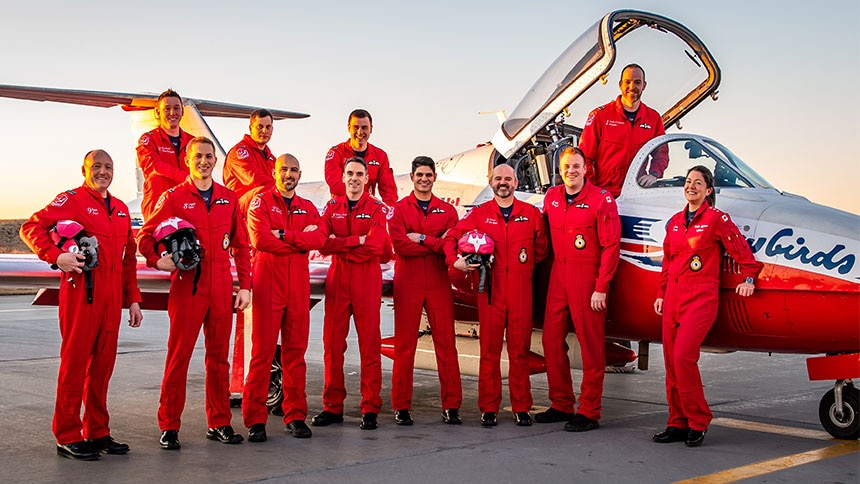 Her first assignment as a Public Affairs Officer was at 8 Wing Trenton, the Royal Canadian Air Force's home of air mobility. She spent the 2018 season with the CF-18 Demo Team, travelling North America and the United Kingdom with the NORAD 60 jet. Captain Casey joined the Canadian Forces Snowbirds in November 2018.

Captain Casey will arrive home to Halifax on Sunday, May 24, at 5:00 p.m. ADT.
There will be a homecoming ceremony followed by a motorcade to honour her final trip home, starting shortly after she arrives at the airport.
People that would like to pay their respects as the motorcade passes, are asked to adhere to COVID-19 guidelines as she makes her way to the Atlantic Funeral Home.
Capt Casey's family encourages people to wear red and white (the Snowbird colours) in her honour.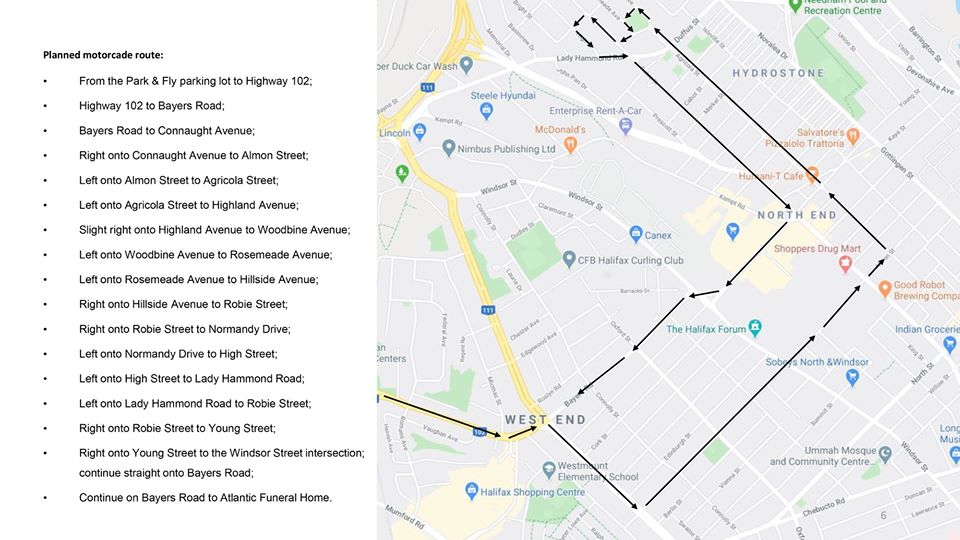 According to a post on the CF Snowbirds Facebook page, the procession will not exit the Halifax Airport via Bell Blvd, but will instead proceed from the Shell Aerocentre onto Barnes Drive, right onto Baldwin Drive, left onto Pratt & Whitney Drive, right onto Aerotech Dr. and then left onto the exit for Highway 102 Southbound to Halifax.
Captain Jennifer Casey's homecoming will be streamed live on the Royal Canadian Air Force's Facebook page beginning this afternoon, Sunday, May 24, 2020, at 5 p.m.