Canadian Mint Releases Queen Elizabeth II Commemorative Coin
Commending the service of Canada's former Head of State, the Royal Canadian Mint released a new $2 coin to mark the passing of Queen Elizabeth II.
The coin was unveiled in mid-December and will feature the traditional polar bear design and an image of the Queen on the reverse. However, one significant change on the new coin, paying tribute to the Queen's legacy and her passing, is a black nickel exterior.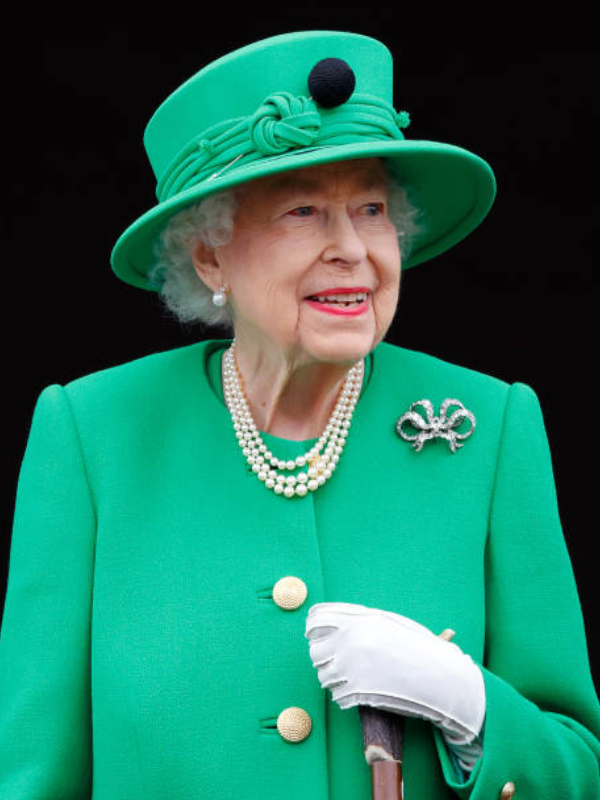 "This $2 circulation coin is a solemn tribute to Queen Elizabeth II (1926-2022) that marks the end of a historic reign. Like a mourning band, the black outer ring surrounds the polar bear design at the centre of the coin's reverse. The same effect carries over to the obverse, which features the effigy of Queen Elizabeth II," stated the Mint.
Close to five million coins went into circulation last month. According to an article on CTV, the coins will appear in the coming weeks as banks restock their $2 inventory.
"Like her effigy itself, she was a constant presence in the lives of Canadians, who will forever remember her unwavering dedication to public service and deep affection for Canada," continued a post from the Mint.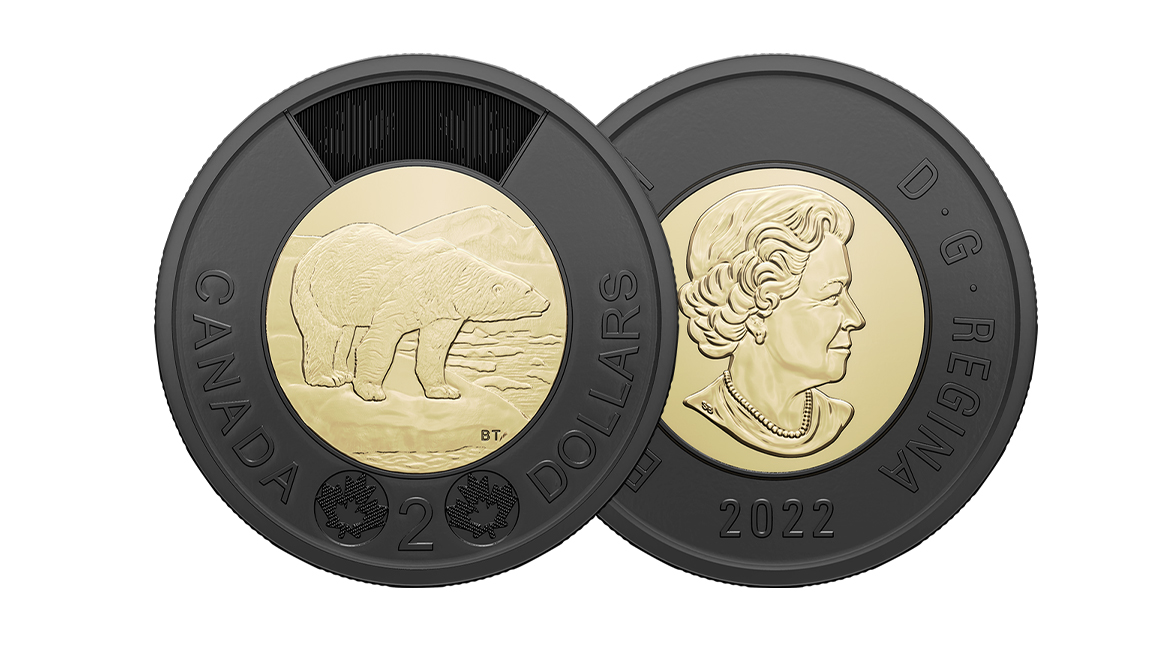 Marking the Queen's Reign With Coins
Over the Queen's many decades as Canada's Head of State, the Royal Canadian Mint has marked her achievements and milestones through coins.

Just last year, for her Platinum Jubilee, the Royal Canadian Mint issued a two-coin set in collaboration with the Royal Mint. In addition, they also issued a 1 oz pure platinum coin.
"Many of her personal and official milestones have been commemorated on our coins, often featuring her likeness on both sides, since her portrait, or effigy, has graced their obverse, or heads side throughout her reign. Always facing right on the obverse, each of her portraits capture different eras of her reign, and there is plenty of history behind each one," stated the Mint.
In total, four different images of Queen Elizabeth II have been featured on all Canadian circulation coins since 1953.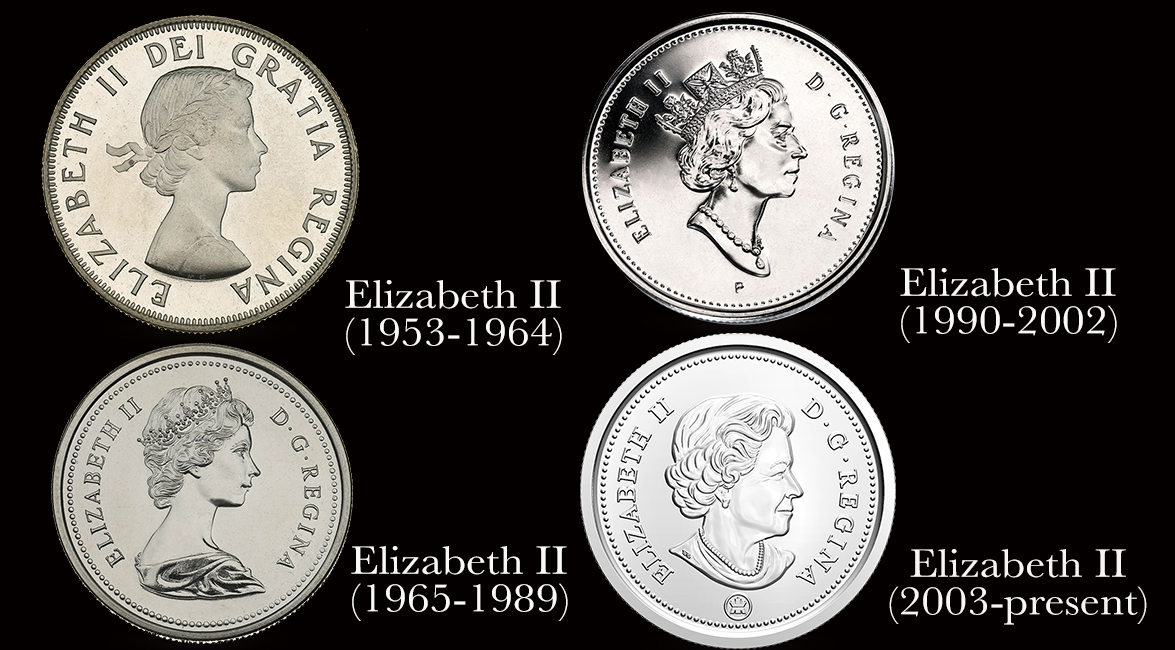 The Longest Reigning monarch
Queen Elizabeth II passed away on Sept. 8, 2022, after reigning for 70 years. She was the longest-serving monarch of the United Kingdom.
She passed away at the age of 96 at Balmoral Castle.