Train trip across Canada marks Battle of Normandy 75th Anniversary 
This week the Government of Canada launched a cross-country train trip with VIA Rail to commemorate the 75th anniversary of the Second World War's D-Day and the Battle of Normandy.
Last week the Minister of Veterans Affairs Lawrence MacAulay launched the commemoration of the 75th anniversary of D-Day and the Battle of Normandy at VIA Rail's Pacific Central Train Station in Vancouver, alongside Normandy Veterans, CAF members, youth, and honoured guests. 
"It is an honour to launch these events as we lead up to the 75th anniversary of D-Day and the Battle of Normandy," said MacAulay stated in a statement. "I want to encourage all Canadians to connect with the stories of Canadians during the Second World War, follow this commemorative train as it journeys across Canada, and take a moment to reflect on the tremendous sacrifices made for our freedom."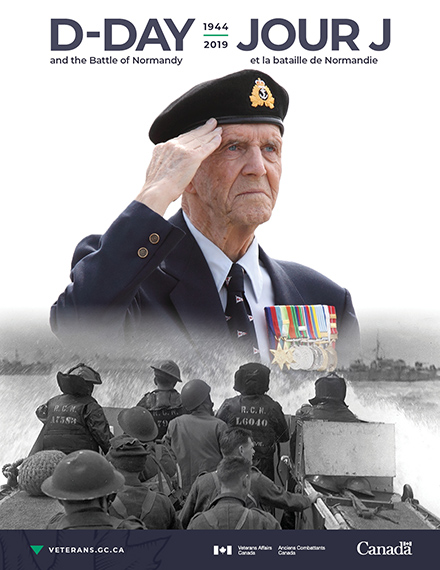 During the launch, special guests Richard Tilly, whose late father Captain (N) (Ret'd) Harold (Hal) Tilley is featured on the poster, and Master Warrant Officer (Ret'd) George Chow CD and Norm Kirby, Veterans of the Normandy Campaign, helped Minister MacAulay unveil the official 75th anniversary of D-Day and the Battle of Normandy poster. 
A pair of combat boots, a symbol of the many Canadians who took a similar journey during the Second World War to serve our country, was placed on the train to begin their journey to Halifax, Nova Scotia, where so many troops departed for Europe 75 years ago. 
Throughout the months of April, May, and June, the train will travel across Canada making stops in many cities along the way. Veterans Affairs Canada will be partnering with VIA Rail Canada, Parks Canada, and community organizations to host events in communities across Canada. 

"VIA Rail is honoured to join forces with Veterans Affairs Canada in commemorating this historic event. The Normandy landings on D-Day marked the beginning of a decisive battle for the Allies during the Second World War. Ceremonial combat boots are to travel aboard our trains across Canada in the coming days. They will follow the same route our soldiers took so many years before, with the final destination being Halifax. This is one of the ways through which we pay tribute to the soldiers who so bravely fought in this campaign in 1944, many of whom made the ultimate sacrifice in battle. Lest we forget!," says Yves Desjardins-Siciliano, president and chief executive officer, VIA Rail Canada.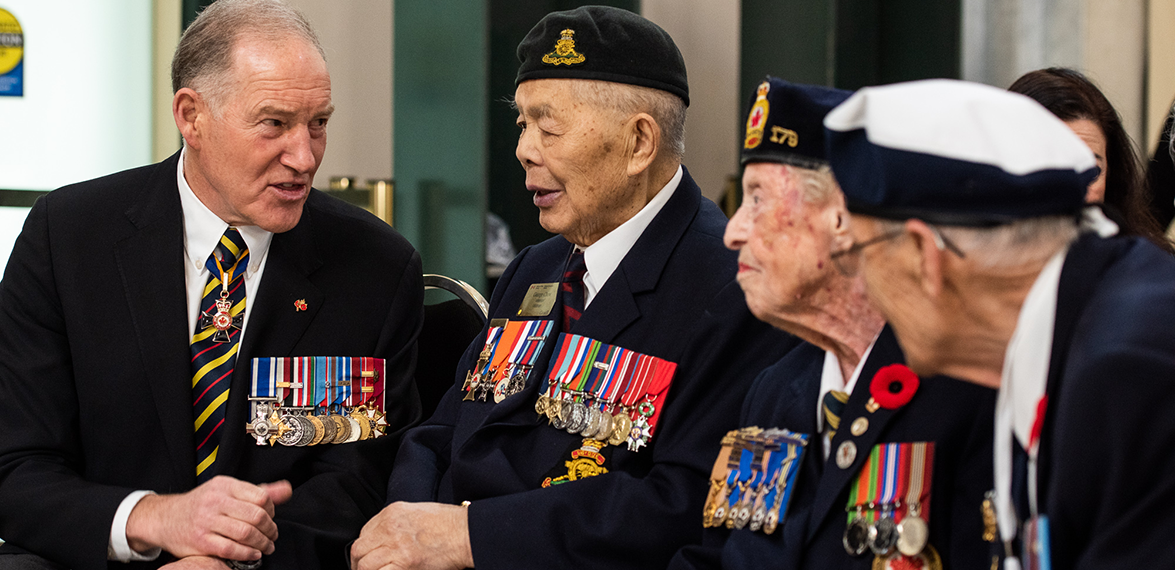 To see where the train will be stopping, and to check out events being hosted across the country visit the Veterans Affairs website.