Trending
Military spouse creates scuba diving program for Veterans healing a mental or physical injury 
A newly founded non-profit organization is offering a new method of therapy for Canadian Veterans struggling with PTSD.
Natalka Mackay, a primary care paramedic and certified Professional Association of Diving Instructors (PADI) and Handicapped Scuba Association Instructor started Under the Surface because of her husband Bob, a military Veteran struggling with PTSD, who saw her passion for the sport while taking him diving on vacation after he returned from Afghanistan.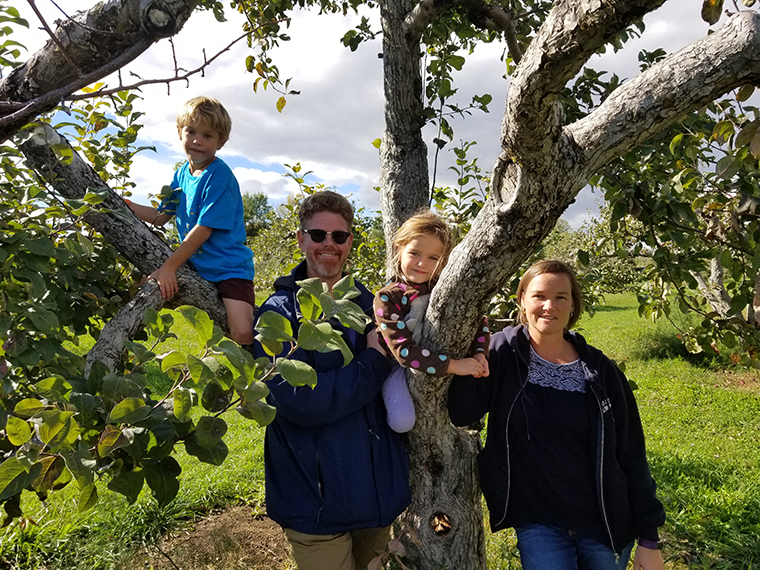 Bob joined the Canadian Navy Reserves in 1994. He worked as a supply tech on the CPFs and at MOG5, he became a regular force medic in 2003 and finally ended his military career as a Nursing Officer.  He was deployed to Afghanistan in early 2007.
Mackay says the tour left him with horrific memories and a fractured cervical spine and was medically released in May 2017. He is now working on his master's degree, suffers from PTSD, and struggles with chronic pain that hinders simple daily tasks.
"Being a military spouse, I understand the effects of transitioning out of the military and the stress PTSD and chronic pain has on family life. In a way, this is combining what I love to do with what I know how to do," says MacKay. " I'm able to help others with my own personal experiences as a scuba instructor, a paramedic and as a military spouse, it just made sense. It will be a therapeutic process for us as a family too."
Although the organization is just getting started, they are offering services to Canadian Military Veterans, RCMP, police, firefighters, and paramedics who have sustained a mental or physical injury in the line of duty. 
"It's not a new idea. Canada is a decade behind the U.S., UK, and Australia who have been using scuba diving to enhance the lives of thousands of Veterans," says MacKay. "Researchers have recognized the amazing therapeutic benefits of learning to scuba dive, not just the process itself but as having long-lasting effects on physical activity, mental status and improved relationships."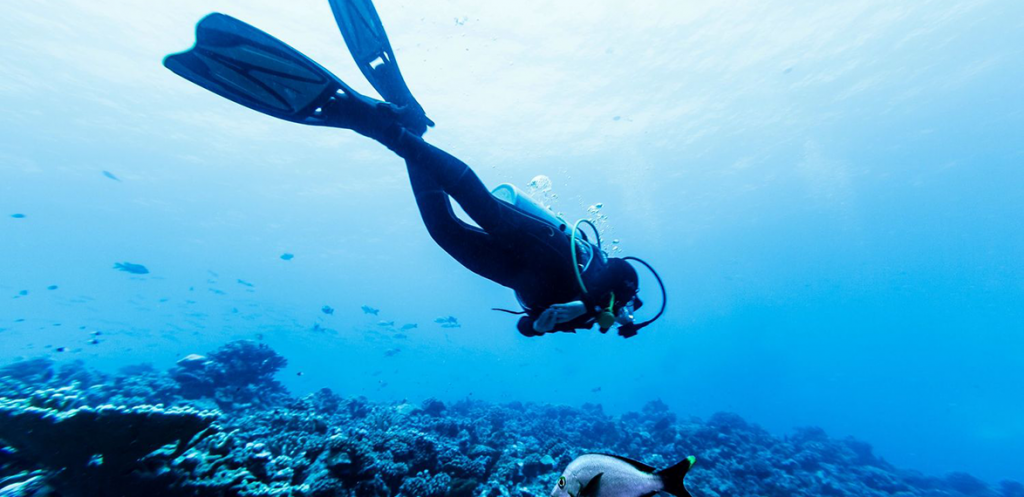 There are currently no programs dedicated to scuba therapy for Veterans and first responders in Canada, until now. 
MacKay says that anyone is able to participate in the program as long as they are medically cleared by their physician. The certification process consists of three parts for both the veteran and their support person. Online e-training, confined water skills in an Ottawa pool over two days, and open water skills training and diving for a week in Cozumel, Mexico within one year of starting training. 

A support person can be a spouse, friend, a physiotherapist or a child over the age of 10 years old. 
"Scuba diving is like entering another world when you slip under the water's surface everything changes.  Slow breathing promotes a state of calm, a weightless environment alleviates pressure and pain, atmospheric pressure while at depth creates a natural release of feel-good endorphins that last long after the actual dive."
Mackay hopes that participants will fall in love and become scuba divers for life. Once certified, they can dive anywhere in the world and offers an opportunity to stay active.
Currently, they have been in the process of applying for various grants and sponsorships. Other fundraising initiatives include Sponsor a Veteran, GoFundMe, and Flipgive campaigns. 
"We are hopeful that once Canadians hear about our program, we will have sufficient funding to cover the entire cost of certification and travel for our participants.  Our goal is to offer the scuba program for all Canadian military Veterans, first responders, and their support person."
If you are interested in learning more about Under the Surface, and their mission, visit their website here.