CAF Personnel and Veterans Conquer the Rideau Canal
Above image: Conquer the Canal participants. Image courtesy of Soldier-On Facebook page.
During the inaugural "Conquer the Canal" event, 17 Veterans and military members made the ultimate journey of resilience, grit, and determination.
From Sept. 9 to 18, the participants travelled from Kingston to Ottawa along the Rideau Canal by canoe, a total distance of 208 kilometers.
The event was organized by Soldier On and sponsored by Collins Aerospace.
"The aim of the event is to provide an opportunity for both serving and Veteran ill/injured CAF members to have a very unique and challenging experience which will permit them to experience the beauty of the Rideau Canal in an outdoor environment, while building the confidence in their abilities, realizing their full potential, and supporting their fellow Soldier On members," said Vasiliki Zobolas, Communications Manager, Soldier On, Canadian Armed Forces Transition Group.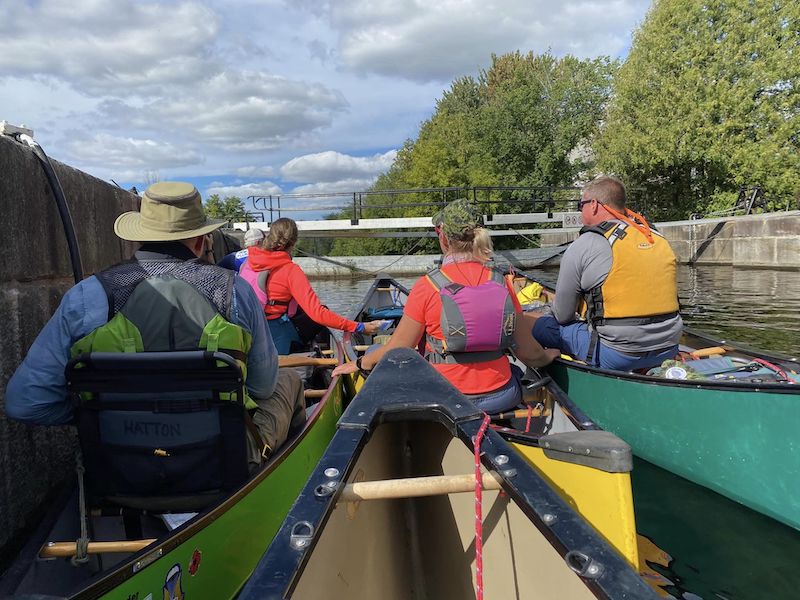 A Journey of Grit and Determination
The adventuresome 17 Veterans and Canadian Armed Forces (CAF) members who undertook the journey were sent off in style on Sept. 9 with a Bon Voyage ceremony in Kingston, ON. The media, family, friends, and political figures attended the ceremony.
The participants then went off on their journey, supported by six volunteers who provided support, food, shelter, and care.
According to Zobolas, the event was an "overwhelming success," allowing participants to move further along on their journey of healing and recovery.
"The aim of Soldier On is to provide an inspirational atmosphere for ill and injured serving members and Veterans to challenge their limitations and help to adapt to their new normal. Each participant showed grit, determination and shared bonds and strategies with their peers. This journey, ultimately, is symbolic of the journey to recovery. It isn't a straight line, it isn't easy, but it isn't necessary to recovery alone," noted Zobolas.