Welcome to the Jungle: Combat Camera series documents CAF Troop jungle training
Members of the 3rd Battalion, Royal 22e Regiment, took part in a jungle warfare training exercise during Ex SPARTITATE EQUATORIAL in fall 2019 in the French Guiana.
In the trailer for the six-part video series created by members of Combat Camera, Warrant Officer, Paquin-Bernard says out of the five environments, land, arctic, urban, mountain, and desert, the jungle is the most foreign to Canadian Soldiers and also the most demanding environment.
In collaboration with the French army, this multi-week exercise was a new experience sending such a large group to a jungle environment.
"For a few years, we had been sending people on Jungle Warfare Instructors Course (JWIC) training (Brunei), JAGUAR (French Guiana) and CIGS (Brazil), but it was not enough to create a core group of soldiers and build capacity," says Sergeant Benoît Toillon, B Company Section Commander at 3rd Battalion, Royal 22e Régiment. "That is why we are very proud that the French army welcomed us and allowed the basic level of the Jungle Warfare course to be given."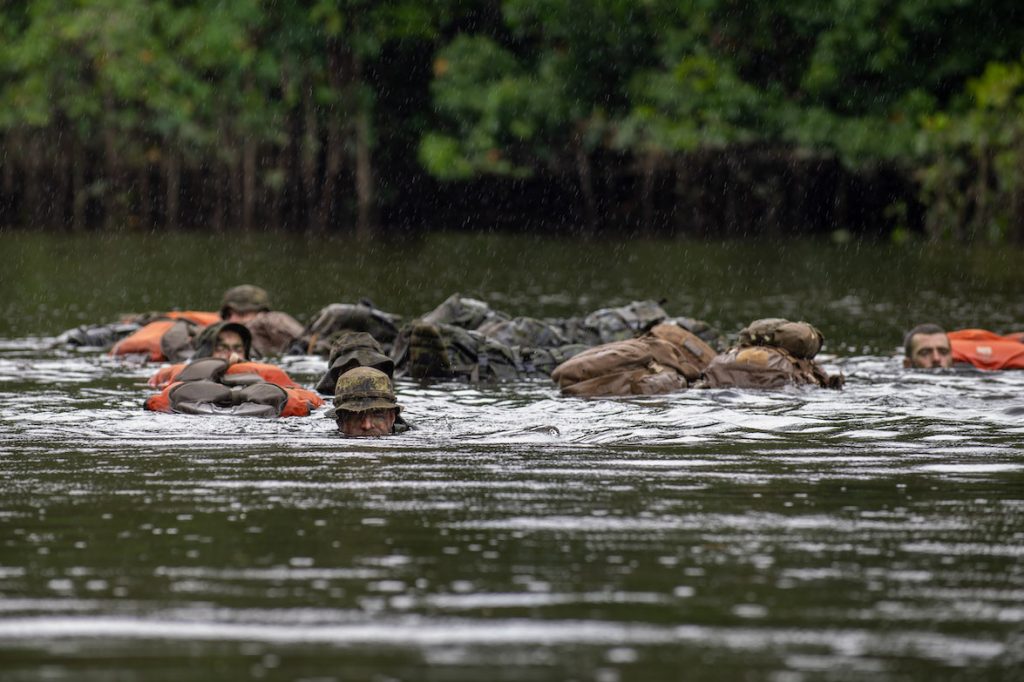 The group consisted of an entire platoon with a platoon commander and two Canadians who were qualified advanced jungle warfare advisors.
Training during the course included making a fire, building a shelter, hunting for food, with each soldier required to be evaluated on each task.
Once completed, all tasks learned during the course was put into application with a short four-day exercise and various operations in the jungle. Raid, ambush, and commando actions wrapped up the training.
"The experience in itself was difficult for the trainees, but, at the end of this training, each soldier was extremely proud of what they had accomplished. This gave them a qualification, but the main reason was that they really learned a lot from this course. For most people, it was a completely new environment, and everything had to be relearned," says Sgt. Toillon.

During Ex SPARTITATE EQUATORIAL, MCpl Pierre Letourneau and Cpl Matthieu Racette members of Combat Camera were asked to deploy to capture imagery and video of the exercise.
"Of course, CFCC is always eager to travel to interesting locations to capture CAF members at work. Often a video series concept is quite rough until the team gets on the ground and determines what is feasible due to weather, daylight, the training schedule for non-interference, gathering b-roll, and shooting the interviews," says Captain Thomas Edelson, Operations Officer, Canadian Forces Combat Camera.
With enough footage to create a six-part series, viewers can expect to see the challenges and training 3rd Battalion members endured during the length of the training course.
"One of the principal efforts in a Combat Camera video series is to both educate and hook the audience's interest because many Canadians would and should be curious as to why CAF members are taking Jungle Warfare Training and what it is. These are the questions that CFCC always tries to answer," says Capt. Edelson.
The release of the series has begun, and the episodes are available for viewing on various Social Media platforms, including the Canadian Army's Facebook Page, Twitter feed, Instagram, as well as the CF Combat Camera Facebook page.
To view the trailer for the upcoming series visit here.