People's Liberation Army J-11 fighter jets intercept RCAF Helicopter in Unsafe Manner
A Royal Canadian Air Force Helicopter encountered two People's Liberation Army J-11 fighter jets in an unsafe intercept.
On Friday, No. 3, 2023, the Canadian Armed Forces released a statement regarding the incident.
"On Sunday, October 29, 2023, while deployed in support of Canada's Indo-Pacific Strategy, HMCS Ottawa's embarked CH-148 Cyclone helicopter was conducting routine exercises in the South China Sea when it was intercepted by two People's Liberation Army J-11 fighter jets. Though the initial encounter was safe, two subsequent encounters were deemed unsafe," read the statement.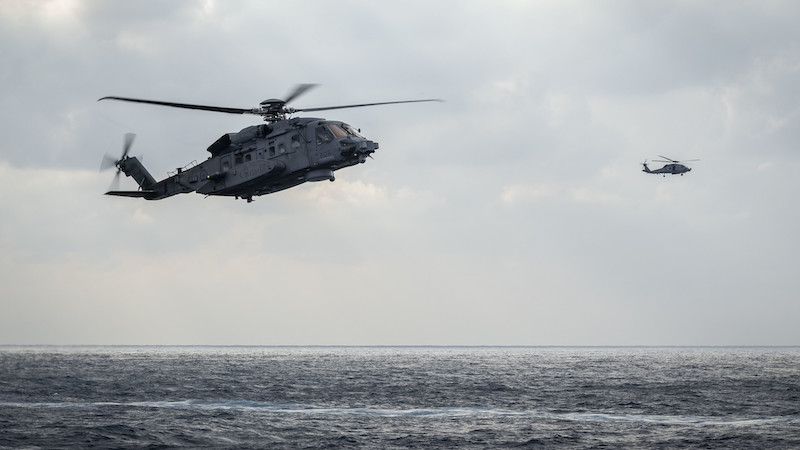 CH-148 helicopter
One of the jets, after successive passes, conducted a pass over the CH-148 helicopter, leaving little separation, which caused the helicopter to experience turbulence.
"Later the same day, during a second sortie, the same helicopter was once again intercepted by another J-11 fighter aircraft, which launched flares directly in front of the helicopter. The helicopter pilot had to manoeuvre to avoid the flares and reduce the risk of ingesting a flare into the helicopter's rotor and intakes. This encounter was also deemed unsafe."
The statement noted the interactions took place in international air space and well outside any claimed territorial seas and associated airspace.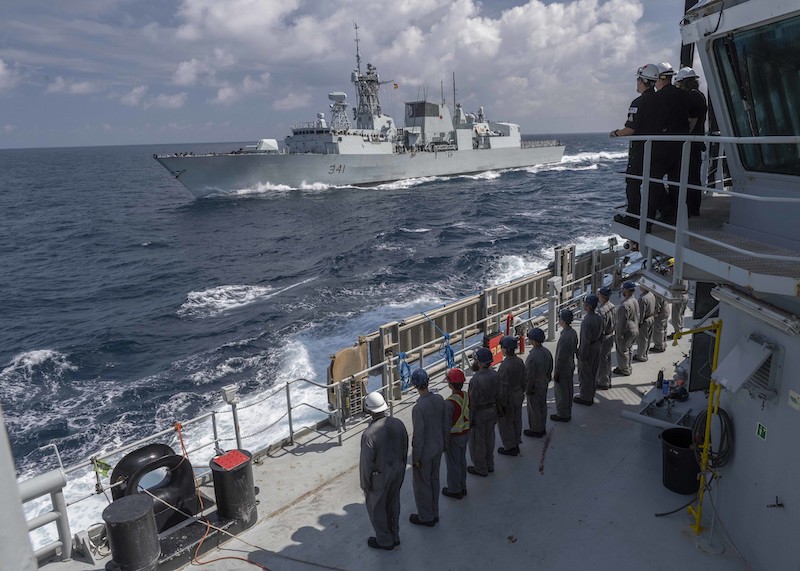 HMCS Ottawa Crew Safe
Having undergone extensive training before their mission and being well-prepared with scenarios that could take place, all members of the air detachment and crew of the HMCS Ottawa are safe, noted the press release.
As the helicopter did not receive any damage, the ship and aircrew are continuing their mission, contributing to a more secure and stable Indo-Pacific, including through the deployment of Royal Canadian Air Force aircraft.
"The Canadian Armed Forces considers an intercepting aircraft's actions to be unsafe when those actions place our aircraft in danger or cause the pilot to manoeuvre to avoid collision. The Canadian aircraft was subject to multiple close-proximity manoeuvres by a People's Liberation Army J-11 fighter jet that put the safety of all personnel involved at unnecessary risk," read the statement.
The statement closed, noting, "Canada expects that any intercepts of our aircraft be conducted in a safe and professional manner."