HMCS Edmonton Departs on Operation Caribbe
Above images: His Majesty's Canadian Ship EDMONTON departs Y-Jetty at Canadian Forces Base Esquimalt for Operation CARIBBE, in Victoria, British Columbia on 13 February 2023.
In early February, the crew of His Majesty's Canadian Ship (HMCS) Edmonton bid farewell to their friends and family to embark on Operation Caribbe.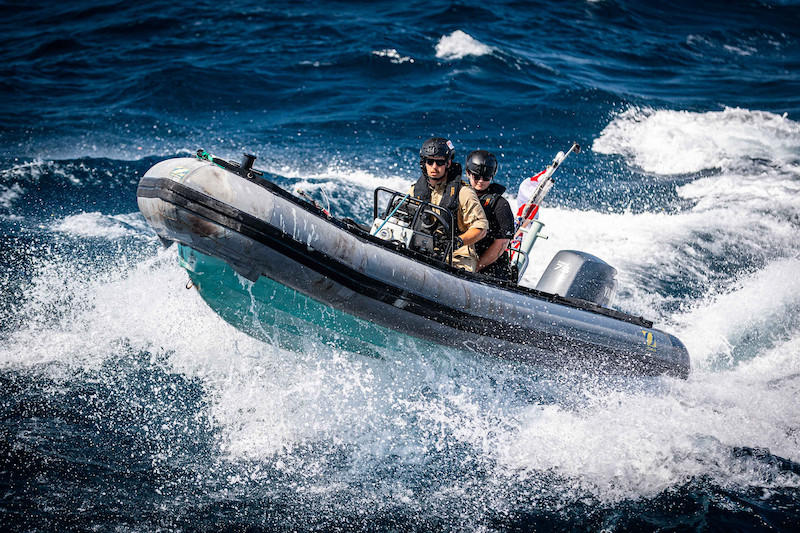 17 Year Operation
Setting sail from their homeport of Esquimalt on Feb. 13, HMCS Edmonton is participating in the 17-year Canadian Armed Forces (CAF) operation to keep illicit drug trafficking and organized crime at bay.
"We bid fair winds & following seas to the ship's company of HMCS Edmonton as they set sail today for Operation Caribbe – supporting U.S.-led Enhanced Counter-narcotics Operations. Working alongside partner nations, they will help disrupt drug trafficking and organized crime in South and Central America," read a Facebook post from the Royal Canadian Navy.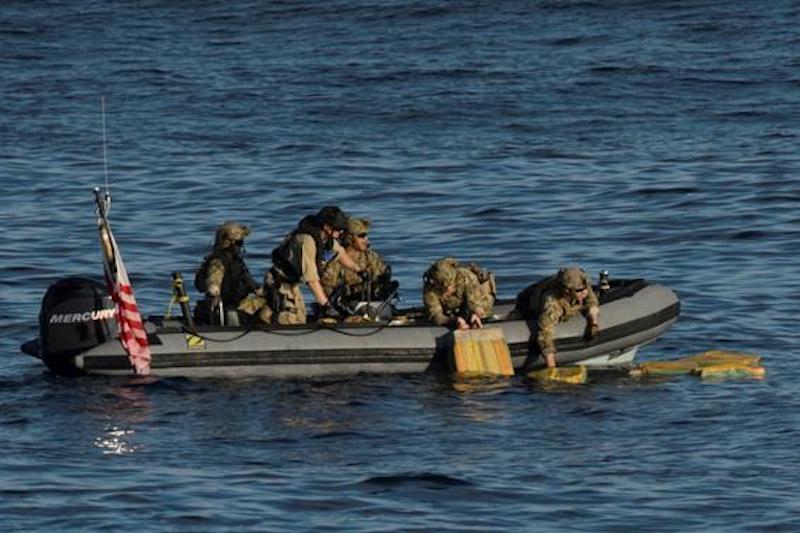 Counter-Narcotics Operations
HMCS Edmonton will be deployed in Central and South American waters on its counter-drug interdiction operations.
Operation Caribbe began in November 2006. In 2010 the operation expanded with a Memorandum of Understanding (MOU) between Canada and the U.S. Over the past 15 years, the CAF has contributed to the disruption or seizure of more than 120 tonnes of cocaine.

Just last year, HMCS Saskatoon, HMCS Yellowknife and HMCS Harry DeWolf spent a total of four months combined on Operation Caribbe. The ships disrupted a total of 1,247 kg of drugs.
The operation also allows Royal Canadian Navy ships an opportunity to conduct exercises with allied nations. For example, during its deployment, HMCS Harry DeWolf participated in Exercise Tradewinds 2022.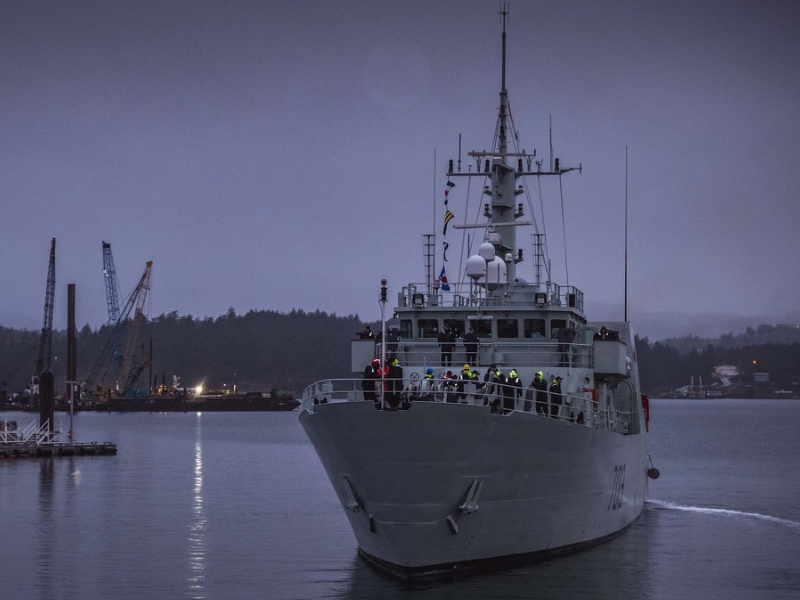 About HMCS Edmonton
Commissioned in 1997, HMCS Edmonton is the first and only RCN ship to carry the name Edmonton. It is a Kingston-class coastal defence vessel and is the fourth ship of its class.
The ship is crewed, almost entirely, according to the Department of National Defence, by naval reservists. The ship hosts a crew of 37.