East Coast Sailors Set Sail to the Indo-Pacific Region
Above image: HMCS Montreal, left, photo by: Corporal Braden Trudeau Lieutenant (Navy). Right, Andrew Stymies, a Naval Warfare Officer aboard HMCS CALGARY obtains a bearing during officer of the watch duties, as the ship sails into Auckland, New Zealand during Operation PROJECTION, August 4, 2021. Photo by: Corporal Lynette Ai Dang, Her Majesty's Canadian Ship CALGARY. Images courtesy of CAF photo.
His Majesty's Canadian Ship (HMCS) Montreal departed Canadian shores on Sunday, March 26, 2023, to travel to the Indo-Pacific region, upholding Canada's recent commitment to amp up its presence in the area.
According to the Department of National Defence, HMCS Montreal will be supported by Naval Replenishment Unit Motor Vessel (MV) Asterix during its deployment. Both ships are based in Halifax.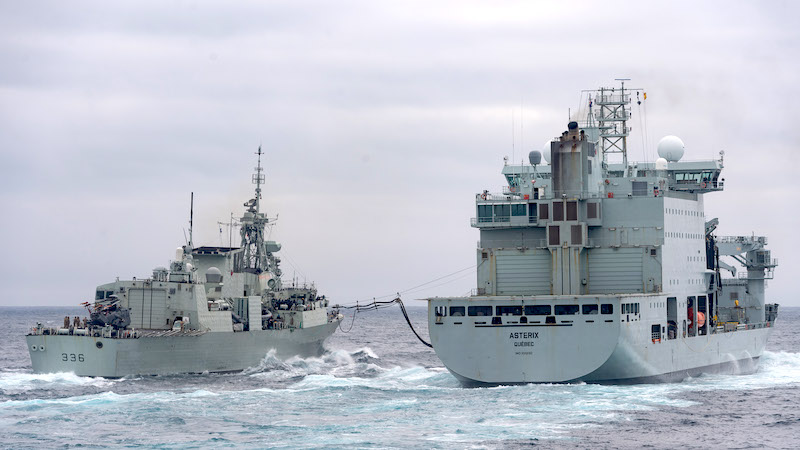 Trailblazing Deployment
According to DND, HMCS Montreal will be the first East Coast frigate to deploy on Operation PROJECTION. The deployment in Operation will allow HMCS Montreal and MV Asterix to conduct exercises alongside partner nations in the region.
The Halifax-class frigate will also participate in Operation NEON during its deployment, Canada's contribution to international efforts monitoring sanctions imposed on North Korea.
Deployment allows the ship to work with partner nations. It will also strengthen relationships and promote peace in the region.
"The sailors and aviators of the Royal Canadian Navy and Royal Canadian Air Force are tremendous ambassadors to promote and enhance interoperability alongside the navies of our closest allies and international partners in the Middle Eastern waters and Indo-Pacific region. Their excellence at sea will demonstrate our capabilities in the region and will directly contribute to the strategic interests of Canada," said RAdm. Brian Santarpia, Commander Maritime Component.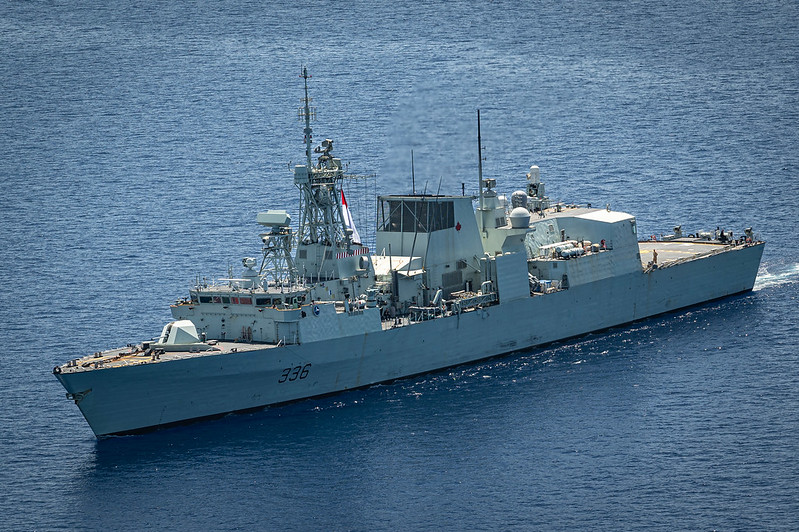 Canada's commitment to the Indo-Pacific
In November 2022, the Minister of National Defence, Anita Anand, announced Canada's commitment to enhancing its presence in the Indo-Pacific region. Part of this promise comprises the increased deployment of two frigates to three frigates in these oceans. DND states, "the deployment of this additional frigate from the East Coast will boost our presence, particularly in the Indian Ocean."
Two additional Canadian frigates will deploy to the region at later dates.
"Canada is a Pacific country, and the security and prosperity of the Indo-Pacific region are of paramount importance to our future. By boosting our annual naval deployments from two to three frigates, Canada is reaffirming its commitment to allies and partners in the Indo-Pacific. As outlined in Canada's Indo-Pacific Strategy, Canada will continue to promote a free, open, and inclusive Indo-Pacific region. I wish our sailors fair winds and following seas," stated Anand.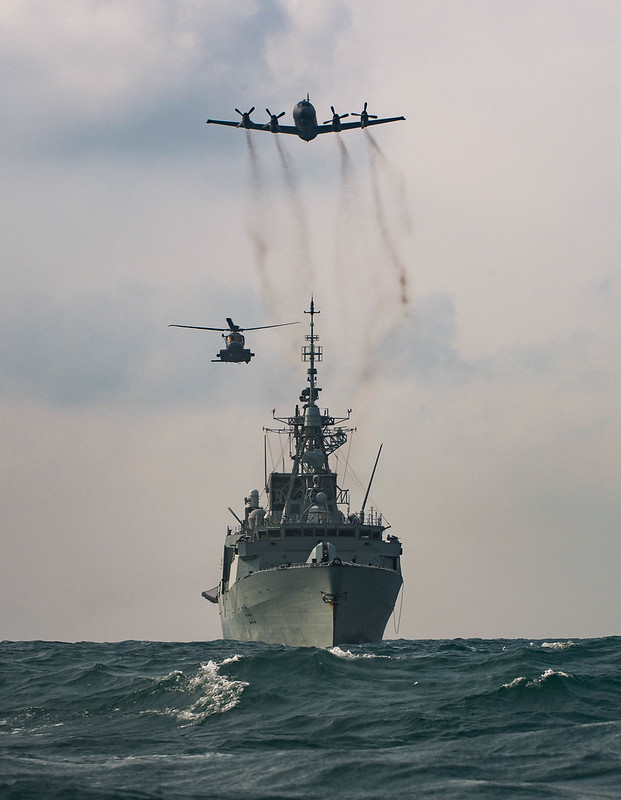 HMCS Montreal: A Halifax-Class Frigate
HMCS Montreal, with its embarked CH-148 Cyclone helicopter detachment, is one of twelve Halifax-class frigates. These frigates are equipped to carry anti-submarine warfare and anti-surface warfare weapons and sensors to complement their substantial anti-air warfare defences. These systems, alongside the ships' damage control and machinery control systems, "make frigates one of the most advanced warship designs in the world."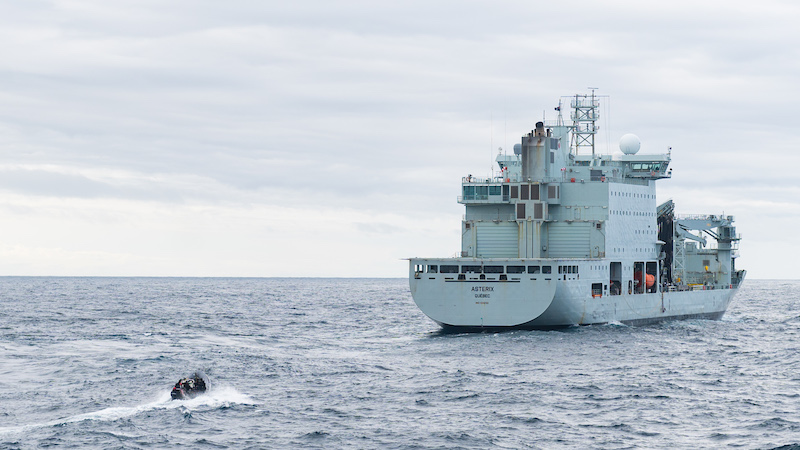 MV Asterix
According to the Department of National Defence, the Naval Replenishment Unit operates from MV Asterix. It is a short-term commercial solution contracted for five years to provide essential at-sea replenishment support. The ship serves as a viable bridge until the RCN's two new Protecteur-class Joint Support Ships arrive.