CAF personnel to deploy to support COVID-19 pandemic in Quebec long-term care facilities 
Today the Canadian Armed Forces (CAF) issued a press release stating liaison and reconnaissance elements were being dispatched to Quebec to gather information to support an upcoming deployment of CAF medical personnel and resources to help with the ongoing situation in long-term care facilities (LTCT)
The press released noted the CAF had been asked for assistance from Quebec. 
"The Canadian Armed Forces will conduct a reconnaissance to define what tailor-made support can be provided to assist our fellow citizens in need. Our Augmented Civilian Care teams are flexible, adaptable, and scalable, and I am confident their efforts will go a long way to help improve conditions in the facilities we are deployed to," stated Chief of the Defence Staff General Jonathan Vance in the press release.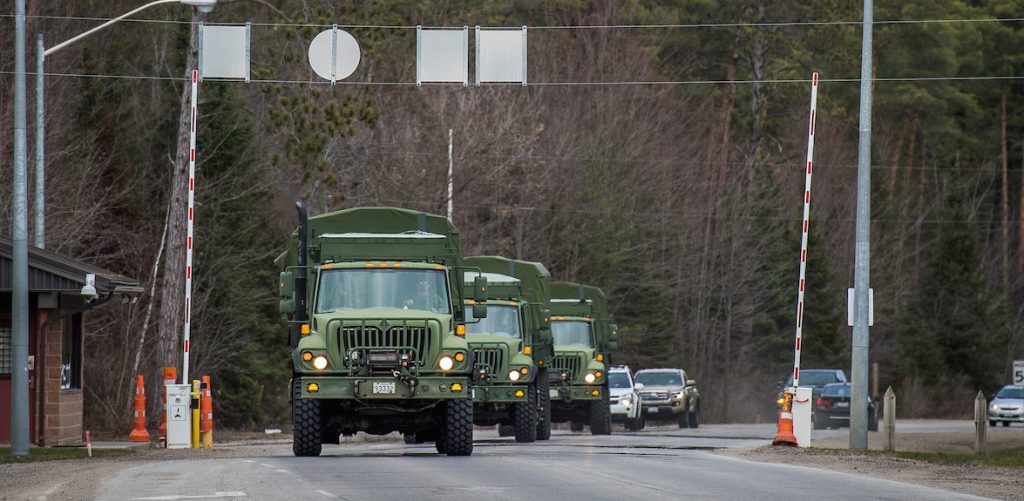 The reconnaissance gathered by the CAF personnel will help establish the locations and the employment protocols for approximately 125 CAF members with health care training. The personnel will begin to deploy on Saturday, April 18th in Quebec, to assist in LTCF in the Province. 
"These teams, known as Augmented Civilian Care (ACC) Teams, will be comprised of nursing officers, medical technicians and support personnel. They will assist local doctors and nurses by providing civilian patient management, including the medical care of those in LTCF, assist in the coordination of nursing and logistical requirements as well as with the delivery of federally or provincially-sourced essential protective equipment to those working in LTCFs," stated the press release. 
The press release also noted that currently, there are 10 Task Forces that are being prepared. The task forces are represented by a mix of Regular and Reserve Forces. The CAF is considering that five Task Forces will be ready for LASER tasks, and five will be ready for LENTUS tasks. 

"We have worked closely with Public Safety Canada, Health Canada and the Government of Quebec to meet the urgent need for assistance in Quebec's long-term care facilities. In these challenging times, the women and men who serve will do what they have always done, help Canadians in their time of need," stated Minister of National Defence Harjit S.Sajjan. 
While each task force will be similar, except the equipment for each will be assigned based on the tasks they are directed to perform. The press release noted the CAF has conducted planning with a view to employ other niche capabilities to augment RJTFs depending on the operation.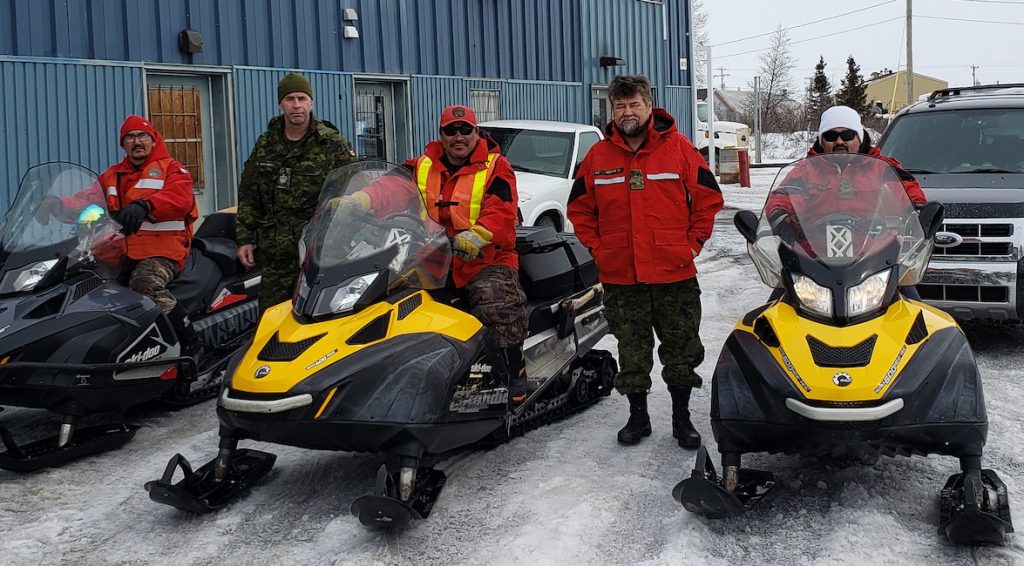 Currently, there are approximately 80 Canadian Rangers that are still deployed in Nunavik, Northern Quebec. They and are working closely with the Nunavik Regional Board of Health and Social Services to prepare triage points to facilitate the work of healthcare personnel. 
Also, underway, at the request of the Government of Quebec, is the deployment of approximately 80 Canadian Rangers in Basse-Côte-Nord in Eastern Quebec to assist vulnerable people and support local physical distancing awareness programs.