New Defence Minister Highlights Focus
Canada's new Minister of National Defence pledges to continue to "transform" military culture as he prepares to undertake his new role.
In a statement issued last week, the new Minister of National Defence Bill Blair, highlighted several areas of focus for him besides culture change, including the war between Russia and Ukraine and NORAD's modernization plan.
"I am honoured to be appointed as your new Minister of National Defence. I have dedicated my career to keeping Canadians safe, and I welcome the opportunity to work with all of you in this new role," stated Blair.
Blair also thanked Anita Anand, previous minister of national defence, for her work and contributions to this department.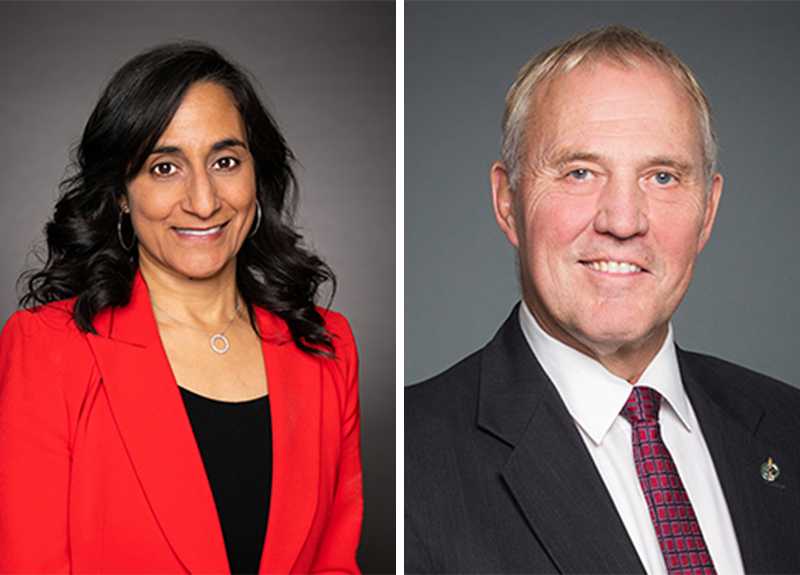 Russia and Ukraine
Blair made it a point to highlight the Canadian military's efforts under Operation UNIFIER and its broader support of Ukraine and other NATO projects. Blair emphasized that he will continue to support efforts in these areas.
"As Minister, I believe that we must always stand up for our most important values. As Russia's illegal and unjustifiable invasion of Ukraine threatens the international rules that keep us all safe, Canada will continue to stand in solidarity with Ukraine."
On international missions, and here at home, our military always answers the call of service.

Today at @NationalDefence headquarters, I met some outstanding @CanadianForces members and reaffirmed that as Minister, I'll do everything in my power to support them. pic.twitter.com/M9i2spwoEB

— Bill Blair (@BillBlair) August 1, 2023
CAF Modernization
The new defence minister also emphasized the Canadian Armed Forces (CAF) march forward to modernization.
"I am also keenly focused on building a military that is ready to take on tomorrow's challenges. I look forward to working with many of you to implement Canada's NORAD Modernization Plan, to deliver new equipment for the Canadian Army, Royal Canadian Navy, and Royal Canadian Air Force, and to release Canada's Defence Policy Update in the coming months. In addition, we must and will take new, innovative measures to recruit and retain even more talented Canadians in this institution," stated Blair.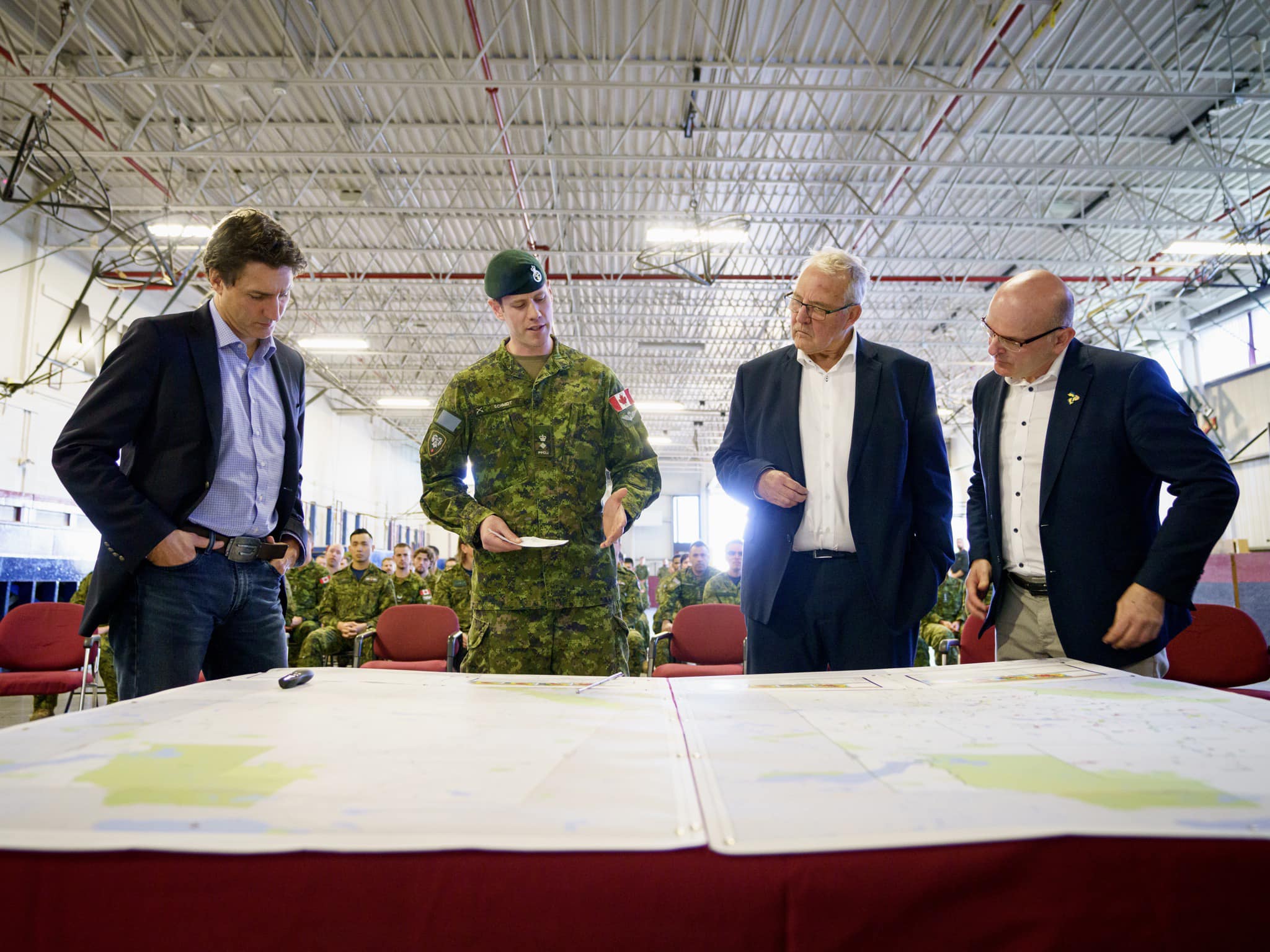 Culture Change and Beyond
Military culture change is also at the top of the list for the incoming DND minister. This includes the CAF's efforts to stop sexual harassment and assault in the military.
"We will continue to implement the recommendations made by former Supreme Court Justice, Louise Arbour, and to support the work of External Monitor, Jocelyne Therrien. This is my top priority, and failure is not an option," noted the Minister.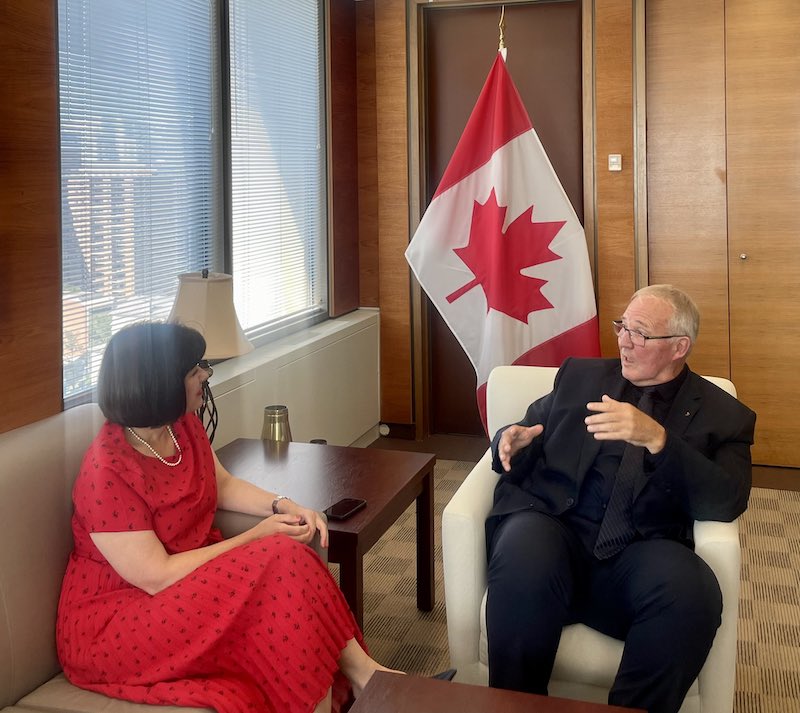 CDS Welcomes New Ministers
The Chief of the Defence Staff, Gen. Wayne Eyre, also issued a statement to welcome the new Minister of National Defence. He also made it a point to welcome the new Minister of Veterans Affairs Canada and Associate Minister of Defence Ginette Pepitas Taylor.
"Please join us in welcoming Ministers Blair and Petitpas Taylor to the Defence Team. We know that you will support them while continuing to deliver excellence in service to Canada at home, abroad and in support of our Allies and partners," stated Gen. Eyre.
The CDS also made it a point to thank the Members of Parliament who previously filled these positions.
"As Ministers Blair and Petitpas Taylor join the Defence Team, we also say goodbye to Minister Anand and Minister MacAulay and thank them for their leadership as ardent champions of the Defence Team. We wish Minister Anand well in her new role as President of the Treasury Board, and Minister MacAulay well as Minister of Agriculture and Agri-Food."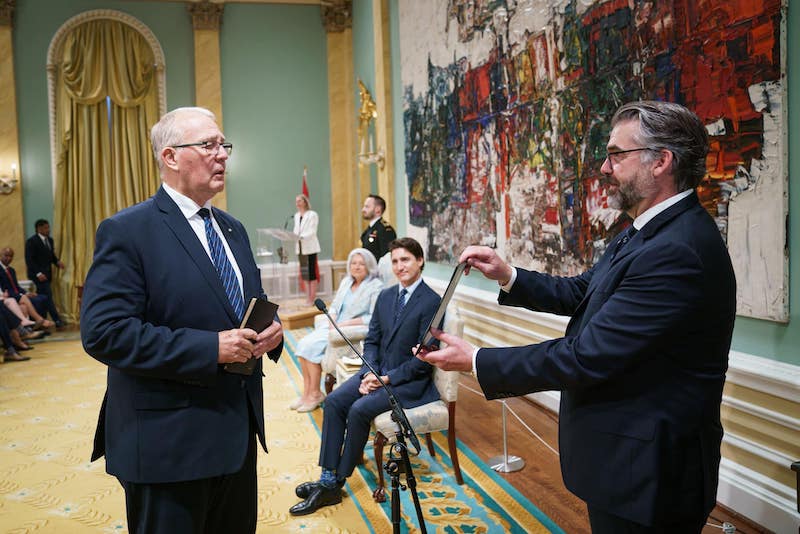 About Bill Blair
Blair has been serving in Parliament since 2015 as Member of Parliament for Scarborough Southwest. He comes in to this role with some cabinet experience, having served as President of the King's Privy Council for Canada and Minister of Emergency Preparedness, Minister of Public Safety and Emergency Preparedness, and Minister of Border Security and Organized Crime Reduction.
According to his bio, before entering politics, Blair was a police officer for over 39 years. He began his career as a beat officer in downtown Toronto and continued with assignments in drug enforcement, organized crime units, and major criminal investigations.
In 2005, he was named Chief of the Toronto Police Service, overseeing the largest municipal police service in Canada. As police chief, he oversaw efforts to combat violent crime while supporting local policing initiatives. He held the position until 2015.
He also served as President of the Ontario Associations of Chiefs of Police, and Canadian Associations of Chiefs of Police.