Need a perfect BBQ recipe this weekend?
Grilled Veggie Pizza.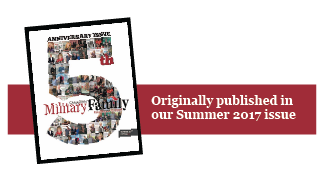 Ingredients:
• 1 ¼ cup flour
• 1 teaspoon yeast
• 1/8 cup olive oil
• ½ cup water
• 1 teaspoon salt
• Vegetables of choice
• Grated cheese of choice
• Balsamic Vinegar (optional)
• Salt and pepper to taste
Directions:
1. Mix the water and yeast together in the bowl of a stand mixer or a large mixing bowl. Let stand for a few minutes until the yeast is dissolved. Stir the oil into the yeast mixture, then add the flour and salt.
2. Knead the dough on low speed with a dough hook for 5 to 7 minutes, or knead by hand on the counter for 6 to 8 minutes. When kneaded, the dough should form a smooth ball, feel smooth to the touch, and spring slowly back when poked.
3. Divide the dough into 2 lumps. Grease a baking pan lightly with olive oil or baking spray. Place the dough lumps in the pan and turn them over so they are coated with oil. Cover the pan with plastic wrap or a damp kitchen towel. Let rise in a warm place for 1- 1 ½ hours, until the dough has doubled in size.
4. Take a good tomato paste and add a combination of the following: garlic powder, onion powder, oregano, basil and a little sugar to cut the acidity. (Get creative and add chili flakes for some heat. You can also use a nice olive oil as a base and let your other ingredients shine!)
5. Cut up a wide variety of your favourite vegetables. Leave them large so they don't slip through the grate. Toss them with oil and salt and pepper. Flavour with balsamic vinegar (optional).
7. Heat the BBQ to medium heat, and lightly grill the vegetables on both sides until they are tender. Reserve for topping the pizza.
6. Shape dough and place carefully on the bbq on low heat. Cook on one side until lightly browned.
8. Top the cooked side of the pizza dough with sauce, a sprinkling of cheese, and the grilled vegetables.
8. Place the pizza carefully back on the bbq, and grill until crispy.