Celebrate Spring with these delicious recipes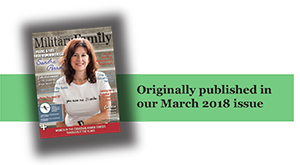 Spring is almost in the air and what better way to celebrate the season of life and renewal than with the bounty of the earth. Jump into spring this year with these delicious and veggie-packed recipes to keep you full, healthy and renewed. From radishes to peas, we've got you covered.
Marinated Cucumber Salad with Radishes and Dill
Ingredients
3 tablespoons olive oil 
2 tablespoons apple cider vinegar 
1 small shallot, minced
Salt and pepper
1 cup of sliced radishes
3 spring cucumbers, sliced
¼ cup fresh dill
1/8 cup parsley, roughly chopped 
Method
1. In a small bowl, whisk together the olive oil, shallots, and apple cider vinegar, and season with salt and pepper. Set aside. 
2. Slice the radishes and cucumbers into a medium bowl. Add the parsley and dill, coat with the dressing. Set aside for at least 12 hours before serving.  
** Another version would be to add seared scallops and make a cold seafood salad. 
Spring Pea Risotto with Ham and Fontina
Ingredients
2 tablespoons olive oil 
4 tablespoons butter 
1/3 cup finely chopped onion  
1 1/2 cups arborio rice 
1/2 cup dry white wine 
4 cups low-sodium chicken or vegetable broth, kept warm 
1 cup shelled baby peas 
1/2 cup finely diced ham 
1 cup grated Fontina cheese 
1 tablespoon grated lemon zest 
2 tablespoons finely chopped basil leaves 
Kosher salt and freshly ground black pepper
Method
1. Place the olive oil and half the butter in a heavy-bottomed saucepan and heat until sizzling over medium heat. Add the onion and cook until translucent, stirring often, about 5 minutes. Add the rice and stir to coat the rice completely with the oil mixture. Cook for an additional three minutes, stirring often.
2. Add the wine to the pot, stir to mix, and continue to cook over medium heat until the wine has been absorbed. Add a ladleful of warm broth and continue to cook, stirring constantly. As each addition of broth has been absorbed, add another, stirring constantly until the rice is just slightly firm to the bite, about 20 minutes.
3. With the last addition of broth, add the peas, ham, Fontina cheese, lemon zest, and basil. Stir to mix, and season with salt and pepper to taste. Cook another five minutes, then remove from the heat. Stir in the remaining 2 tablespoons of butter and the Fontina cheese, and stir until the cheese has completely melted into the rice. Risotto should have a creamy consistency that settles on a plate when spooned. If not, thin with extra stock or water until creamy consistency is reached.
Spring Asparagus Tarts
Ingredients
2 tablespoons all-purpose flour
1 package (17.3 ounces) puff pastry Sheets, thawed
1/4 cup Dijon-style mustard

18 thin spears fresh asparagus, trimmed
3/4 cup shredded Gruyère cheese
Method
  Heat the oven to 400°F.  Line two baking sheets with parchment paper. 
1. Sprinkle the flour on the work surface. Unfold 1 pastry sheet on the work surface.  Cut the pastry sheet into 3 strips along the fold lines.  Repeat with the remaining pastry sheet. Brush the pastry strips with the mustard. Fold over the edges of the pastry strips 1/8 inch on all sides, crimping with a fork to form a rim.
2. Place the pastries onto the baking sheets. Prick the pastries with a fork. Arrange 3 spears asparagus on each pastry. Sprinkle each with 2 tablespoons cheese.
3. Bake for 20 minutes or until the pastries are golden brown.  Let the pastries cool on the baking sheets on wire racks for 5 minutes.
*Leave out ham to make it vegetarian
Garlic Scape Scones
Ingredients
2 cups flour, all purpose
4 teaspoons baking powder
¼ teaspoon baking soda
¾ teaspoon salt
¼ cup butter, frozen
2-4 tablespoons garlic scapes, finely chopped (about 3-4)
1 cup grated cheddar cheese
1 cup cold buttermilk
Method
1.    Preheat oven to 450° F.
2.    Line a baking sheet with parchment paper.
3.    In a large bowl, sift together all the dry ingredients.
4.    Using a box grater, grate frozen butter over dry ingredients.
5.    Toss gently to incorporate the butter.
6.    Add the garlic scapes and cheddar cheese and quickly combine together.
7.    Make a well and pour in the cold buttermilk.
8.    Stir until just combined (I use a wooden spoon).
9.    Turn out onto a lightly floured surface.
10.    Knead gently 4-5 times and then pat into a 1-1½" thick rectangle or round/oval. Can also use a rolling pin.
11.    Cut into rectangles or wedges (This avoids any leftover scraps you would get by using a round cutter).
12.    Place close together on parchment paper.
13.    Bake for 15-20 minutes or until fluffy and golden brown.