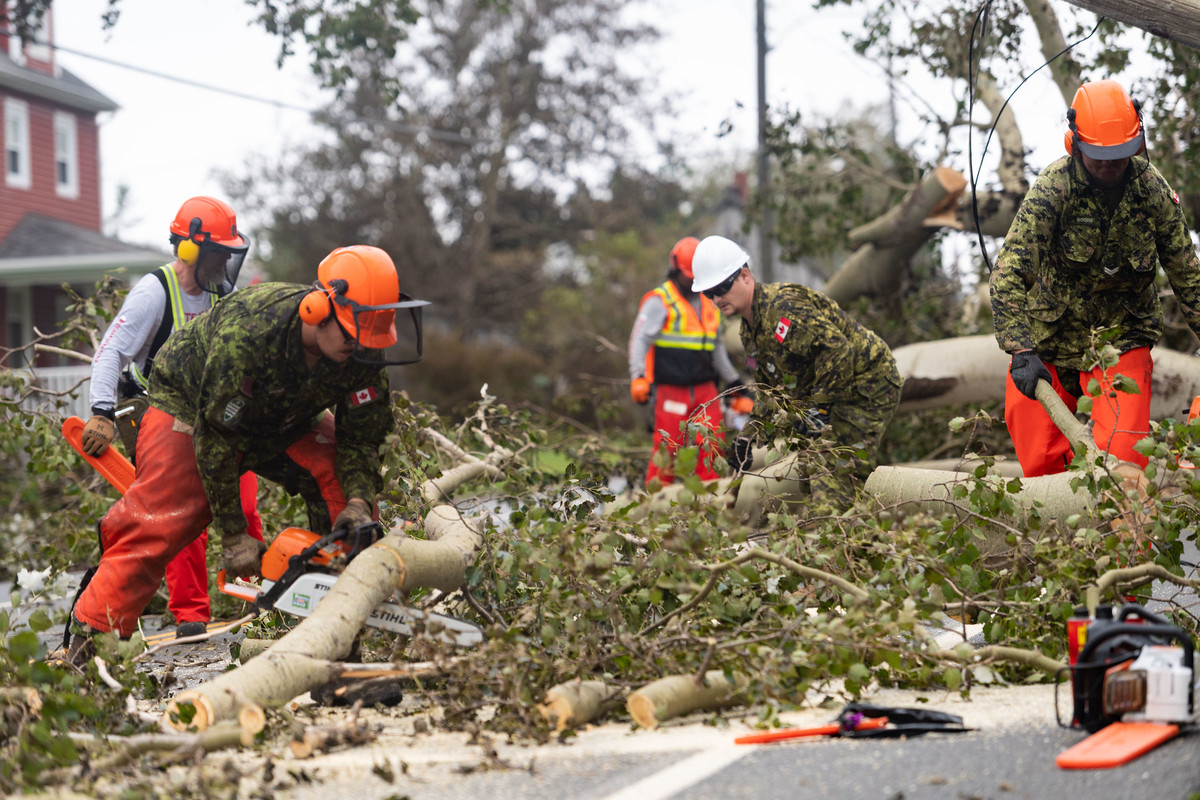 In the aftermath of the devastating Hurricane Fiona, Canadian Armed Forces (CAF) members answered the call of duty to aid their fellow Canadians. Cpl. Connor Bennett shot our favourite photo of the week, members of the CAF clear roadways in Nova Scotia.
Hurricane Fiona ripped through the east coast on Sept. 24, impacting Nova Scotia, Prince Edward Island, Newfoundland and Labrador, New Brunswick, and Quebec. It left a trail of destruction with at least two Canadians dead and thousands without power in their homes and businesses.
Under Operation LENTUS, hundreds of CAF members support Atlantic provinces impacted by the hurricane. Efforts include power grid restoration, debris cleanup, roadway and bridge restoration, mapping damaged areas, and much more.

Photo by: Cpl. Connor Bennett. Image courtesy of Canadian Armed Forces.