Favourite Photo June 5, 2020
This week's photo features Corporal Raquel Bitton, an infantry soldier with The Canadian Grenadier Guards.
Shot by Aviator Zamir Muminiar, the photo shows Corporal Bitton singing and playing the harp to boost the morale of seniors at La Résidence les Floralies Lasalle during Operation LASER in Montreal, Quebec on 23 May 2020.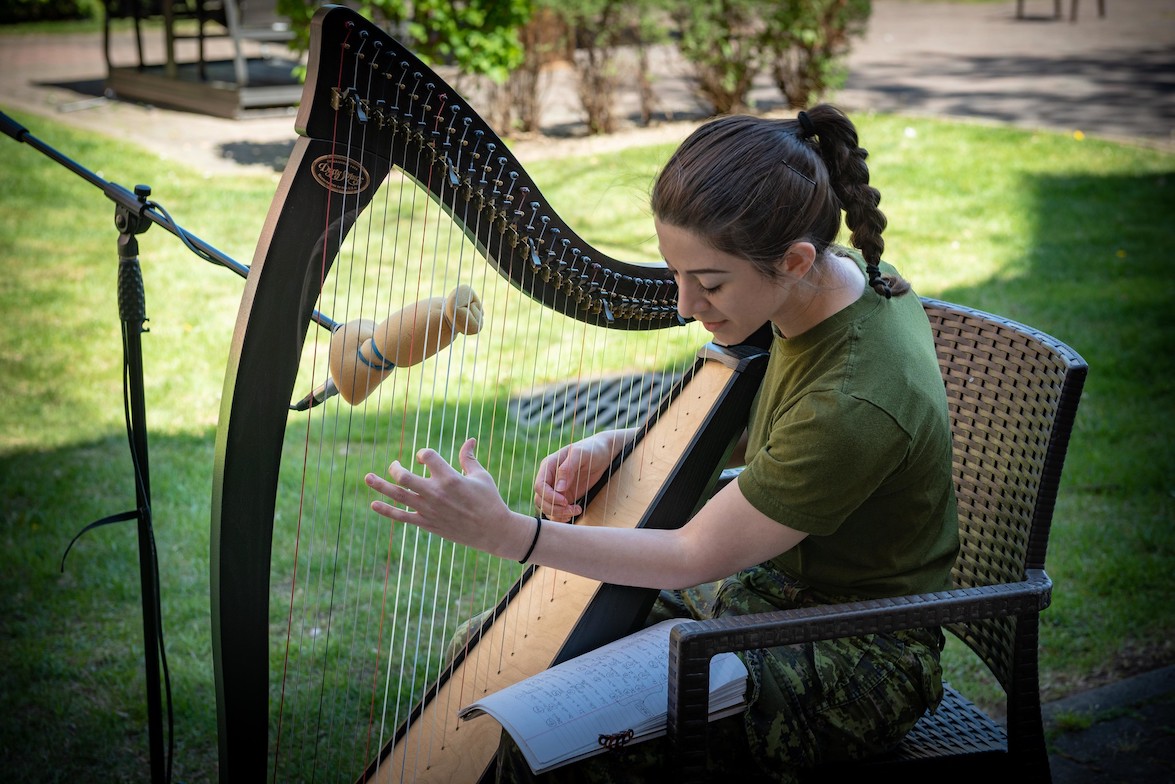 Image courtesy of the Canadain Armed Forces Photo: Aviator Zamir Muminiar, Imagery, 2nd Cdn Div, St-Jean/Montreal.