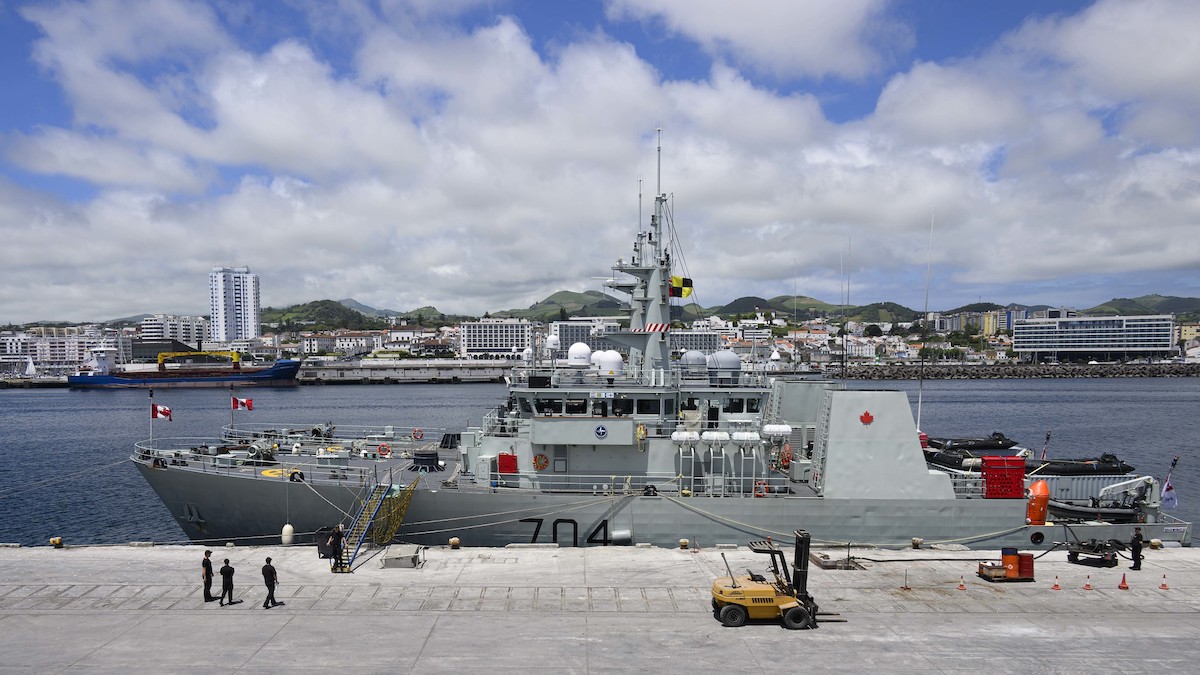 His Majesty's Canadian Ship (HMCS) Shawinigan and HMCS Summerside rest under the sunny skies of Portugal at a jetty in the Azores in our favourite photo of the week.
Petty Officer Second Class Roxanne Wood shot the photo in July. The Azores, officially known as the Autonomous Region of Azores, is an archipelago, a chain of islands. The Azores features nine volcanic islands with breathtaking views. Located in the North Atlantic Ocean, the Azores are 1,930 km southwest of Newfoundland and 1,400 km west of Lisbon.

HMCS Shawinigan, accompanied by HMCS Summerside, were in Portugal as part of Operation REASSURANCE. The two Halifax ships will be part of the efforts to protect and secure European waters as part of NATO's larger efforts. This is the first deployment of HMCS Shawinigan on Operation REASSURANCE.
‌
Photo taken by: Petty Officer Second Class Roxanne Wood, Canadian Armed Forces Photo.