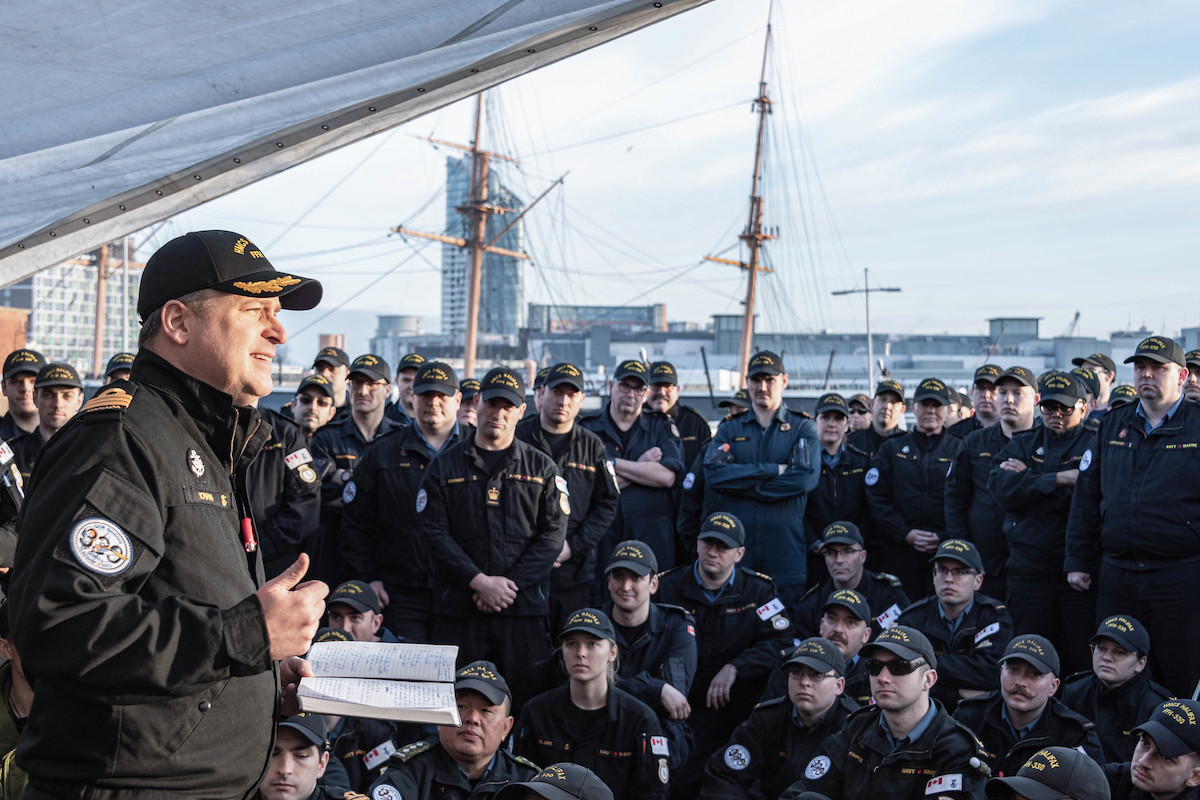 This week's favourite photo was shot by Sailor First Class Bryan Underwood on Jan. 8, 2021. The image features Her Majesty's Canadian Ship (HMCS) Halifax Commanding Officer Commander Christopher Rochon addressing the ship's crew while in Portsmouth, England.
HMCS Halifax set sail on Jan. 1, 2021, from Halifax, NS, with 252 crewmembers. The ship is currently deployed on a six-month mission supporting Operation Reassurance.
According to the Canadian Government website, "HMCS Halifax's deployment is part of a range of military activities undertaken by the CAF to support NATO assurance and deterrence measures. These activities include the provision of military capabilities for training, exercises, demonstrations and assigned NATO tasks and demonstrate Canada's commitment to promote security and stability in Central and Eastern Europe."

Photo courtesy of the Canadian Armed Forces.