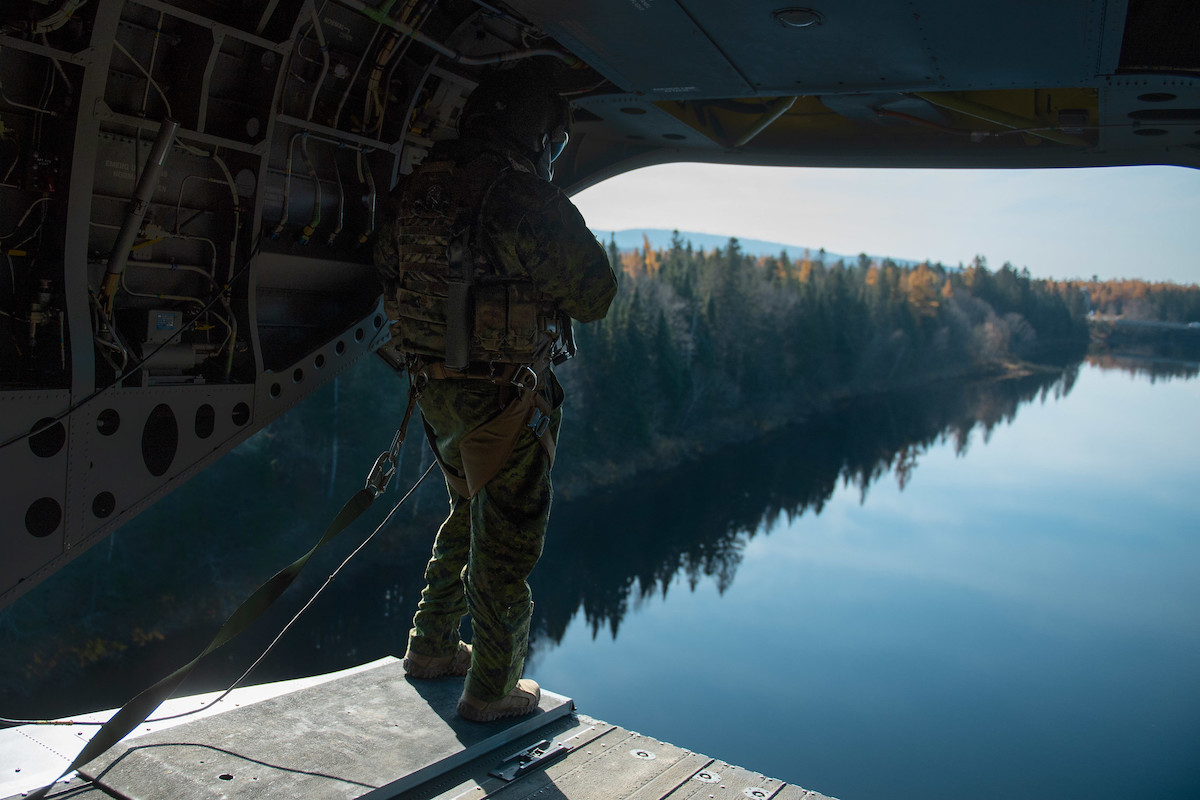 Standing at the edge of a Chinook CH-147F, a Canadian Armed Forces (CAF) member surveys the area around 2nd Canadian Division Support Base Valcartier, QC, in our favourite photo of the week.
The image was taken on October 23 by Soldat Kareen Brochu-Harvey during exercise Pieces Aguerries.
An annual exercise, Pieces Aguerries brings together various elements of the soldiers at Valcartier, QC, to sharpen their military skills.

Photo by: Soldat Kareen Brochu-Harvey, Section Imagerie, Valcartier.