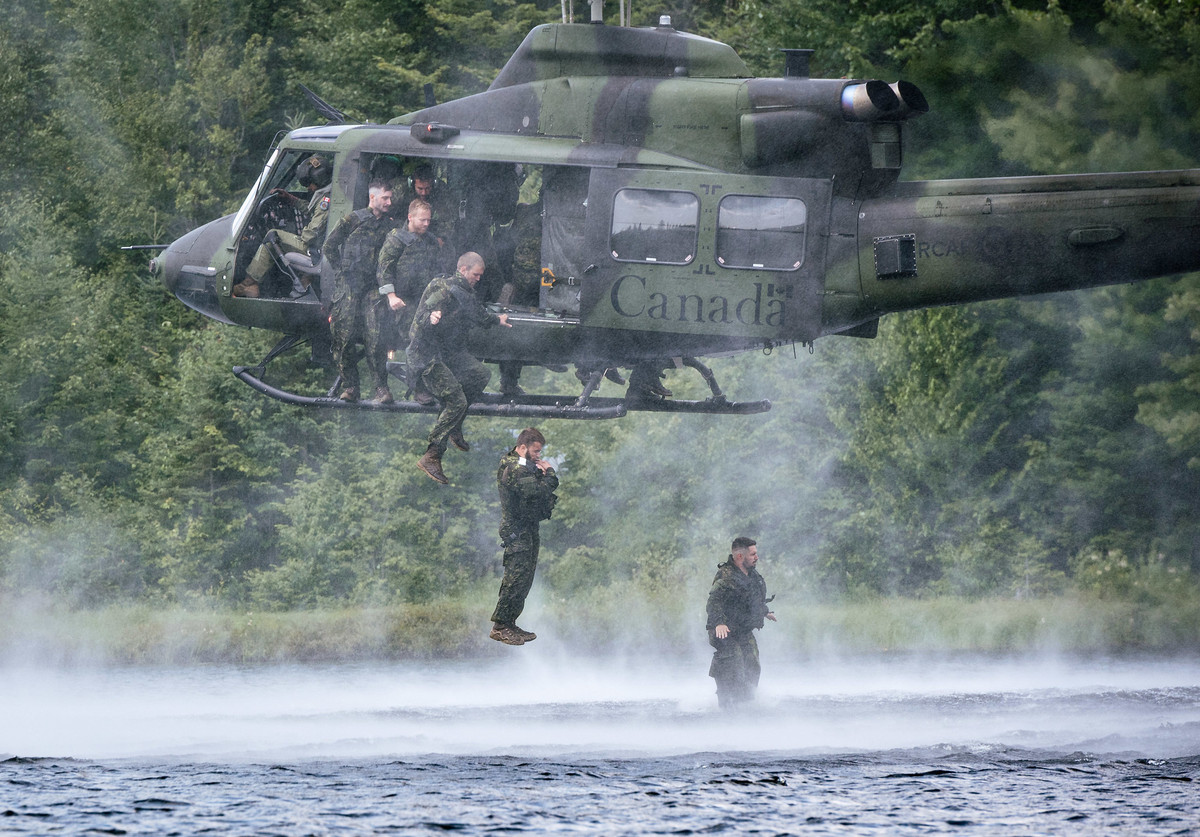 Bravely jumping from a CH-146 Griffon, Canadian Armed Forces (CAF) members hone their military skills in our favourite photo of the week.
The uniquely captured picture snapped by Cpl. Antoine Brochu features members of the 3rd Battalion, Royal 22e Régiment, during exercise JAGUAR HÉLOCASTE. The exercise took place in the training areas of 2nd Canadian Division Support Base Valcartier, Quebec, on July 19, 2022.
The 3rd Battalion, Royal 22e Régiment is a light infantry battalion that specializes in operating in complex environments and can deploy rapidly as a result of their high level of training.

According to the CAF, the unit is in charge of maintaining airborne capabilities, and it also develops Canadian amphibious capabilities.
Photo by Cpl. Antoine Brochu, Valcartier Imaging Section. Image courtesy of the Canadian Armed Forces.