COVID-19 Rundown, May 5th, 2020
Today, May 5th, 2020, Canada reported 62,046 new COVID-19 cases and 4,043 deaths, with more than 26,993 recovered patients. 
In the last twenty-four hours, there were registered 1,274 new cases, approximately 100 fewer COVID-19 cases than yesterday.
At the news conference today, Prime Minister Justin Trudeau announced a $252 million relief package to support farmers and the agri-food sector amid the ongoing COVID-19 pandemic. 
The federal government's funding includes $77 million for food processors to improve safety for workers and expand processing capacity, $125 million for beef and pork producers to adjust to market changes, and $50 million for a surplus food purchase program.
The aid package is an "initial amount," according to the Prime Minister, as it falls far short of the $2.6 billion emergency fund requested by the Canadian Federation of Agriculture.
Today, he also thanked everyone for working in the agriculture industry, doing their part to keep the food supply strong. 
"You help make that possible, so we're here for all of you in the agri-food industry and we will continue to be here for you," Trudeau said.
You can find below the provincial COVID-19 rundown:
British Columbia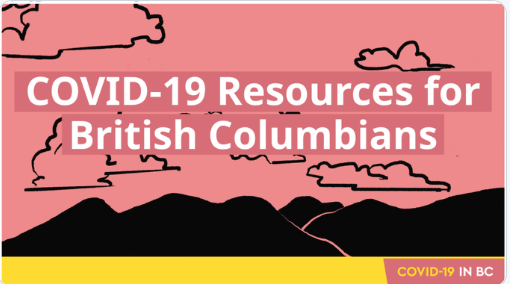 Today, it was announced eight more people diagnosed with COVID-19 in the preceding 24 hours, and four more have died.
That brings the overall number of confirmed cases in B.C. to 2,232 and the death toll to 121 with 78 patients presently in the hospital, 21 of them, in ICU.
There are 17 outbreaks in long-term care and assisted living facilities and three outbreaks in acute-care units. 
There are currently 7 COVID-19 cases at Fraser Valley Specialty Poultry, 55 at Superior Poultry plant, and 35 at United Poultry.
The provincial health officer Dr. Bonnie Henry said that the authorities are working under the assumption that B.C. is currently around 30 per cent of regular interactions, but that the virus can be kept in check if interactions are kept below 60 per cent going forward.
"In New Zealand, they have this concept of 'now, you can double your bubble.' That's the kind of thing we think about now, too," Henry stated in reference to increasing the size of social circles.
Alberta
Today, Alberta registered 57 new COVID-19 cases. There are currently a total of 5,893 cases, 106 deaths, and 3,219 recovered patients.
By date, here have been 167,015 people tested for COVID-19.
Today is #handhygiene day. I want to remind everyone that good hand hygiene plays a key role in protecting yourself & others from #COVID19AB.

✅Wash your hands more often
✅Use soap & water for 20 seconds
✅Use hand sanitizer https://t.co/LqCNSdCLpG

— Dr. Deena Hinshaw (@CMOH_Alberta) May 5, 2020
Associate Minister of Mental Health and Addictions Jason Luan issued a statement on Mental Health Week.
"Social connection can help us weather the storm. I encourage you all to reach out to your friends and family. If you know someone who suffers from mental illness, take it a step further and reach in: ask them how they are doing. Let them know you care about them," he said.
The government is investing in highway safety to create 600 jobs in southern Alberta. Supported projects include highway and bridge maintenance, as well as pothole repairs.
Some of the road and bridge repair projects in southern Alberta are mentioned on alberta.ca.
In addition, $60 million is available provincewide to repair potholes and complete critical safety measures.
Alberta's government has established an industry advisory committee to act as Champions of Agriculture. This group will meet regularly and provide Agriculture and Forestry with strategic advice and recommendations on emerging issues and priorities related to consumer confidence, and work to debunk myths in the agriculture industry.
The Government has allocated $2 million to match donations to COVID-19 response efforts by designated Alberta-based charities. So far, individual Albertans and Alberta-based corporations have donated generously to the eight designated charitable organizations.
Several organizations have established COVID-19 fundraising campaigns to distribute money quickly to those who need it most. The province will match donations made by Albertans to these designated organizations between April 15 and May 31. 
A $4.5-million investment in new virus detecting equipment and technology will be put in place to help strengthen Alberta's COVID-19 response. The funding includes a $1.7-million donation by Calgary Health Trust, with Alberta Health Services and the Government of Alberta making up the balance.
Saskatchewan
Saskatchewan is reporting 20 new cases of COVID-19 today, bringing the province's total to 487.
Eighteen of those new cases are in La Loche and the surrounding area of the far north region. The other two new cases are reported in the north region.
Currently, there are 171 active cases in Saskatchewan. Three more people have recovered, for a total of 310 recoveries in the province.
The City of Saskatoon will switch to weekly residential garbage collection starting May 18.
Residents will see no change in their collection day, only the date that weekly collection begins, the city said in a news release.
Saskatoon Mayor Charlie Clark invites residents to join him on Saturday at 7 p.m. in celebrating and recognizing those who are working in essential services.
"Building on the great efforts of the residents across our city, including those of Quance Avenue who have been showing support for workers on Saturdays at 7 p.m. I would like to encourage everyone to be part of this celebration," he said in a news release.
Manitoba
Public health officials advised one new case of COVID-19 has been identified today. The total number of lab-confirmed positive and probable positive cases in Manitoba is 282. 
In addition, a seventh death has been reported, a man in his 70s from the Southern Health-Santé Sud region.
The data also shows:
Four individuals are currently hospitalized, with no individuals in intensive care;

37 active cases and 238 individuals who have recovered from COVID-19; and

The number of deaths due to COVID-19 is now seven.
Public health officials are aware of a small cluster of five cases at a workplace in the Prairie Mountain Health region. Affected staff and their close contacts are self-isolating.
Manitobans are encouraged to join in a creative online commemoration of Manitoba Day in light of the COVID-19 pandemic, Sport, Culture and Heritage Minister Cathy Cox announced today.
"We have so much to celebrate in Manitoba, and on May 12, we encourage everyone to mark Manitoba Day virtually, with online visits to their favourite museums, heritage sites, cultural centres, and unique Manitoba attractions," said Cox.
Ontario
Today, Ontario reported 387 new cases of the novel coronavirus, bringing the provincial total to 18,310 cases.
The death toll has risen to 1,361 as 61 more deaths were reported.
Meanwhile, 12,779 people have recovered from COVID-19, which is 69.8 per cent of the cases.
Tuesday's report marks an increase of 2.2 per cent in total cumulative cases, which is a low growth rate as part of the downward trend the province is now seeing.
The province has completed 352,714 tests so far for the virus and stated increased the COVID-19 testing to 17,000/ day.

Ontario further expands virtual #MentalHealth services by increasing access to internet-based cognitive behavioural therapy programs to support people facing challenges with anxiety and depression during the #COVID19 outbreak. https://t.co/tDOqIe37kU #MentalHealthWeek pic.twitter.com/eh1HTj0tdU

— Ontario Ministry of Health (@ONThealth) May 5, 2020
Today, Minister of Education Stephen Lecce issued a statement in response to the ratification of the central agreement with the Ontario Council of Educational Workers (OCEW), the Ontario Public School Boards' Association (OPSBA), and the Ontario Catholic School Trustees' Association (OCSTA). For more information, visit news.ontario.ca.
Starting today, the Ontario government is expanding the virtual mental health services to help thousands of Ontarians experiencing anxiety and depression, including frontline health care workers, during the COVID-19 outbreak.
These Internet-based Cognitive Behavioural Therapy (iCBT) programs were developed in partnership with MindBeacon and Morneau Shepell and will be provided at no out-of-pocket costs to Ontarians across the province.
Quebec
Quebec has 33,417 confirmed cases of COVID-19, and 2,398 people have died. That's 118 more recorded deaths from a day earlier.
There are 1,821 people in the hospital, including 218 in intensive care.
Montreal now has 16,606 confirmed cases. A total of 1,410 Montrealers have died from COVID-19 complications, most of them seniors who were in long-term care.
Premier François Legault is lifting some of the restrictions on private seniors' homes put in place to limit the spread of COVID-19. Families can now meet with RPA residents outdoors, while maintaining distance, wear a mask while outside and wash their hands before and after their walk. 
Legault has not yet announced whether elementary schools and day-cares in the city would reopen later. So far, students are set to go back May 19, 2020, in the Montreal area, and 11th of May in the rest of the province.
New Brunswick
Public Health reports one new case of COVID-19 today, the first in New Brunswick since April 18.
The new case is an individual aged 30-39 in the Fredericton region, and the means of transmission is under investigation.  
To date, there have been 119 confirmed cases in New Brunswick. The other 118 people have since recovered from their illness.
Dr. Jennifer Russell, chief medical officer of health, said the emergence of a new case was expected, given the prevalence of the virus in neighbouring provinces and states.
"This is part of our new normal," said Russell. "New cases will appear and, when they do, we will take the necessary steps to isolate them and track down those they have been in contact with."
Nova Scotia
Today, 5th of May, 2020 Nova Scotia is reporting three additional deaths related to COVID-19, bringing the total to 41. The deaths occurred at the Northwood long-term care home in Halifax Regional Municipality.
Nova Scotia now has 991 confirmed cases of COVID-19. Six new cases were identified on May 4th.
The QEII Health Sciences Centre's microbiology lab completed 454 Nova Scotia tests on May 4 and is operating 24-hours.
As of May 4, there were 11 licensed long-term care homes and unlicensed seniors' facilities in Nova Scotia with cases of COVID-19, involving 245 residents and 113 staff.
Prince Edward Island
Twenty-five of P.E.I.'s 27 confirmed COVID-19 cases are now considered recovered, Dr. Heather Morrison said in her briefing.
There are no new cases on P.E.I., and 245 new negative tests came back from the weekend.
Watermark Theatre has cancelled the 2020 season, saying the pandemic will lead to both economic and artistic changes.
Public health officials have been reminding Islanders of increased risks of alcohol and cannabis use during these uncertain times. "I think that alcohol is an enormous issue in Prince Edward Island," said Dr. David Stewart.
Newfoundland and Labrador
No new COVID-19 cases in Newfoundland and Labrador today.
Newfoundlanders and Labradorians need certainty for life with COVID-19. Thanks @VassyKapelos for the opportunity to speak about this and our plan to move back towards some semblance of normal life. https://t.co/GJh46UqMmB

— Premier of NL (@PremierofNL) May 6, 2020
The total number of confirmed cases in the province is now 259. Four people are in hospital due to the virus. Of these patients, two are in ICU.
Two hundred and forty-one people have recovered, but unfortunately, as of today, there have been three deaths from COVID-19.
Currently, 9,139 people have been tested.
The residents of the province can now call the Provincial Government's 811 Healthline service to access information about food programs in their community, including referrals to food banks and meal programs. 
The health-line operators can also refer callers who require additional support, such as help with an online grocery order or a meal delivery service, to the Community Food Helpline.
Yukon
As of today, 5th of May, 2020, Yukon has the following COVID-19 situation:
Total people tested: 1,028;

Confirmed cases: 11

Recovered cases: 11

Negative results: 1.010;

Pending results: 7
Northwest Territories
The territory's last confirmed case was announced on April 5, related to an individual who had recently travelled to Latin America and immediately self-isolated upon return.
There are, so far, 1,837 completed tests, with 1832 negative results.
Nunavut
No cases of COVID-19 in Nunavut.
Around the World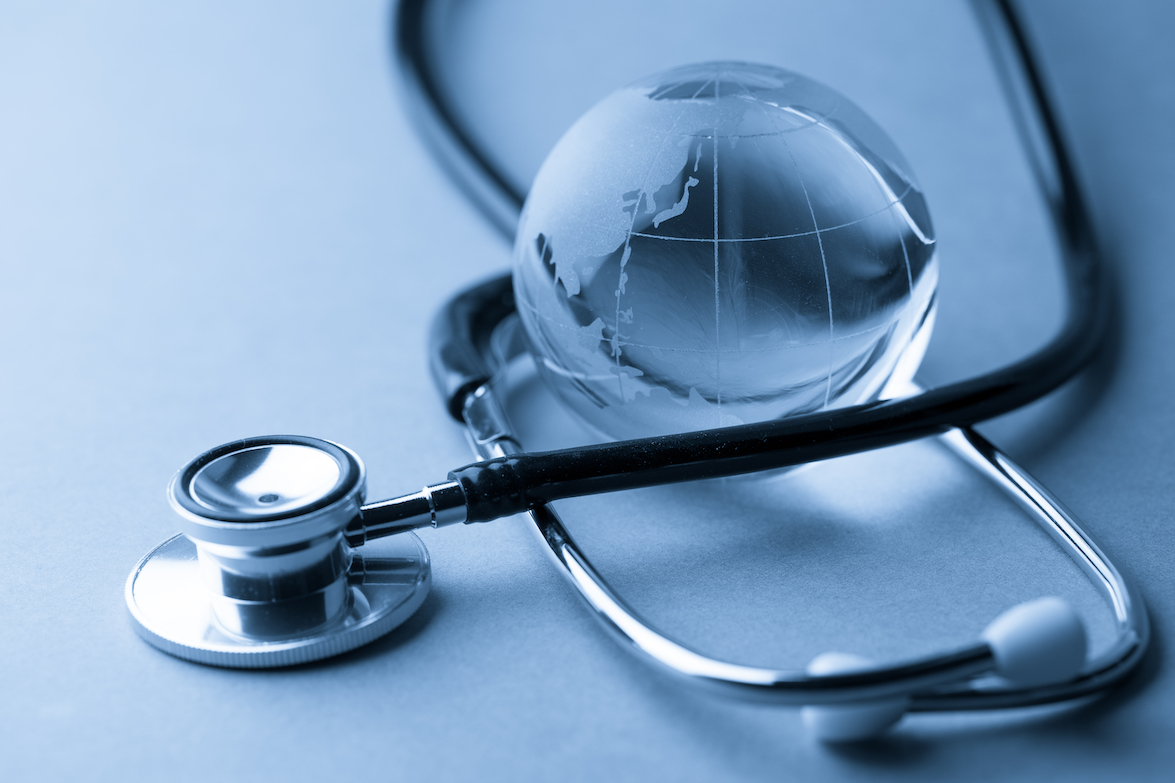 An experimental COVID-19 vaccine entering human trials in the USA may be available in many millions of doses by the end of 2020, the CEO of BioNTech has told CNN. The German drugmaker has partnered with US giant Pfizer to distribute a potential vaccine that is already in human trials in Germany. 
The Turkish customs officials have seized 79,000 surgical and 8,500 filtered masks stuffed into pillowcases that were outbound from the Istanbul Airport cargo department. The destination of the illegal cargo wasn't revealed.
With a death toll at 146 and a total of 2,632 COVID-19 infections, Greece is set to reopen restaurants and cafes on June 1st if the virus outbreak keeps slowing. 
Prime Minister Kyriakos Mitsotakis, discussed with his Cabinet members how to reopen the food sector maintaining social distancing regulations. One possibility was increasing the outdoor space for tables and chairs.
…
We must continue to take measures to stop the spread of COVID-19. 
Working together to maintain social distancing and follow Public Health orders are the only ways to flatten the curve of the virus. 
Stay safe!
For more information, access worldometer.com, canada.ca/coronavirus, and don't miss Prime Minister Justin Trudeau's daily briefing at 11.15 ET.