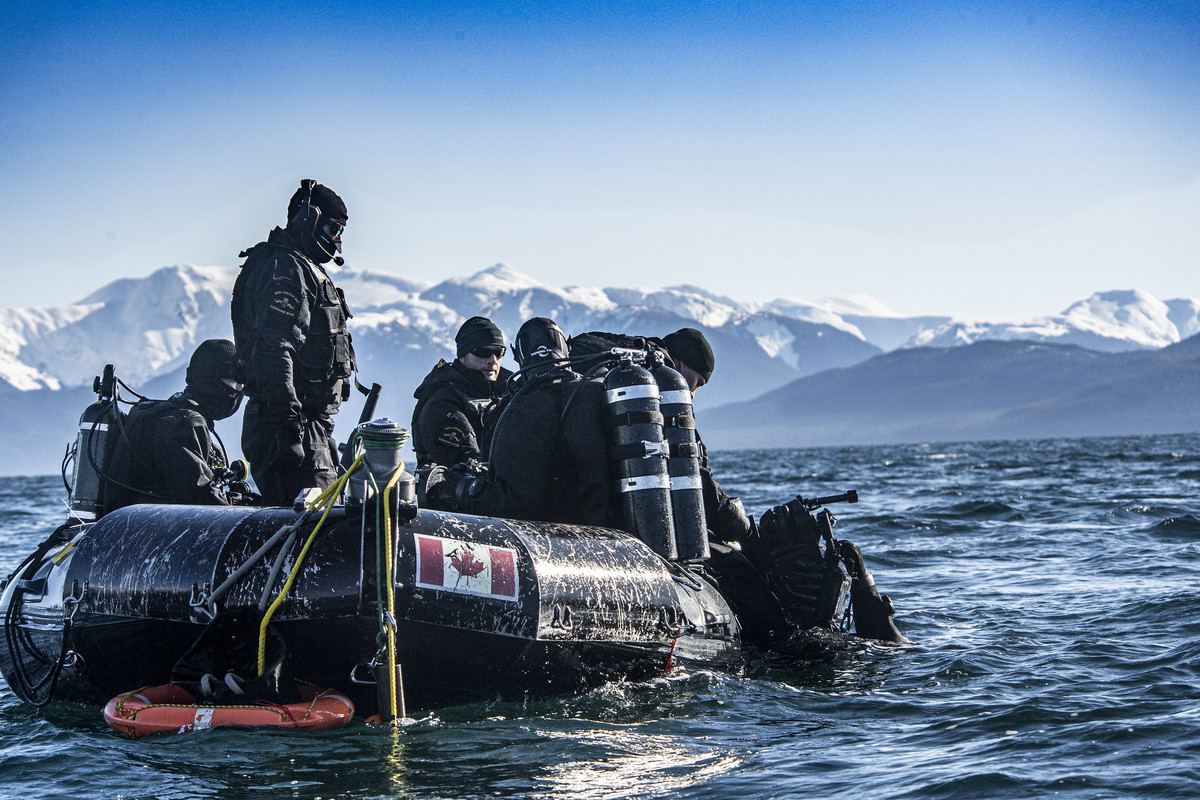 Amongst the glaciers, in frigid temperatures, a team of Royal Canadian Navy (RCN) members conduct mine countermeasure missions in our Favourite Photo of the Week. Captured by Master Sailor Dan Bard, Canadian Forces Combat Camera, RCN members, including port inspection divers, conduct the mission alongside Clearance Divers from Fleet Diving Unit Pacific.
The image was shot in Juneau, Alaska, during Exercise Arctic Edge 2022 on March 8, 2022.
Exercise Arctic Edge took place in February and March of this year alongside the United States military in Alaska and other Arctic locations.

According to the Department of National Defence (DND), Arctic exercises strengthen situational awareness, information sharing, and operational capabilities in the Arctic.
Image courtesy of Canadian Armed Forces.