True Patriot Love Foundation to host 8th annual Invitational for Heroes
Since starting the golf tournament in 2011, the True Patriot Love (TPL) Foundation has been able to raise over $900,000 for organizations and programs that support Veteran transition. On June 25, 2018, teams of golfers will gather at the Magna Golf Club in Aurora, Ont., for a full day of golf and dinner.
"A foursome is $5,000 and that's an all-inclusive rate. This includes all costs associated with golfing at Magna, including caddy fees, green fees, having access to a golf cart and all that stuff. We also host a lunch, then we host a cocktail reception after and a full, multi-course, gourmet dinner as well. So, it's really the entire day," said Laura Hearn, Senior Director, Brand Marketing, Communications and Stewardship at TPL.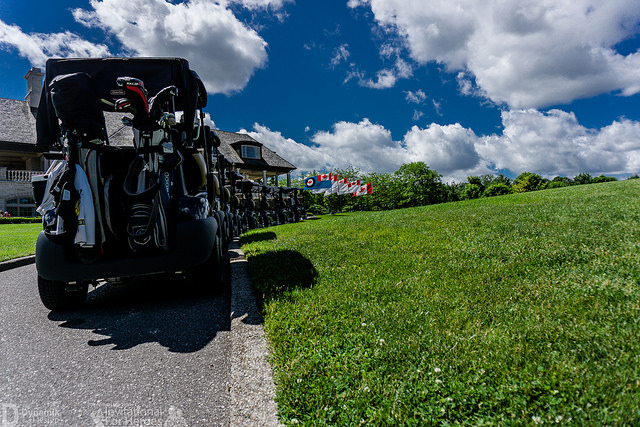 Last year's golf tournament brought in over $225,000 and Hearn said they are projecting the same amount this year, if not more. All the proceeds raised through the tournament go directly back to the organizations and programs that fall under the TPL umbrella. The programs they partner with not only support the Veteran transition but their spouses and children as well.
Hearn said this is just one of many fundraisers they host annually. TPL looks for ways they can engage their donors, serving CAF members and Veterans as well.

"We have a lot of very avid golfers who are not only passionate about golfing at this incredibly beautiful course but are also incredibly passionate about supporting our military families," she added. "We have different fundraising events so that we can really appeal to the broadest cross-section of our donor base and give them the opportunity to do what they love and also support a cause that they love as well."
To find out how you can register your team of four or as a single, or for other ways to get involved, visit TPL's website here