Registration open for annual Bike Ride that raises money for military personnel to perform humanitarian assistance projects
Since 2008, mountain bikers and road cyclists have come together to an annual journey from Comox to Victoria, crossing through the Malahat mountain pass on Vancouver Island. This ride, known as Boomer's Legacy, is the main fundraiser for a charity dedicated to helping children through humanitarian assistance projects. 
On August 11, 2006, Corporal Andrew "Boomer" Eykelenboom, a medic with the Canadian Armed Forces (CAF), was killed by a suicide bomber. 
Boomer had been committed to saving lives, and helping the people in Afghanistan realize freedom. Boomer's Legacy was created in his honour, with the idea that the organization helps men and women in uniform make a positive difference in the lives of others. In so doing, Boomer's Legacy allows Boomer's humanitarian spirit to live on, by helping military members help others. 
Founded by Andrew's mom, Maureen Eykelenboom, since its inception, 856 cyclists have travelled 192,600 KM on rides from Comox to Nanaimo.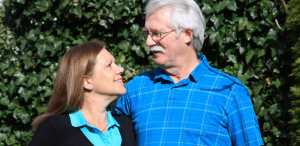 Through these rides, they have managed to raise funds which have enabled the charity to distribute over $830,000 in grants. To register, each cyclist must raise at least $300 in pledges, and pay the $150 registration fee.
This year, Boomerang 2019 is going to be different than in previous years, and there will be three different routes. Taking place on June 8 and 9, 2019, one route will be known as the "Boomerang" as the cyclists will make the trip from Comox to Nanaimo and back. 
If they are feeling ambitious, like the Royal Canadian Navy members from CFB Esquimalt, they can cycle from Victoria to Nanaimo, where they will join the rest. The Victoria group will then join the Comox group as they make the return journey from Nanaimo to Comox. The third route will be very challenging, as they will be coming all the way from Port Alberni up to Comox. This last route will involve the Vancouver Island Compassion Dogs.
If you would like to get involved, there are still spots available for each of this year's three routes: 
The military 110km Comox-Nanaimo-Comox

 

The challenging Vancouver Island Compassion Dogs Port-Alberni-Nanaimo-Comox route where cyclists traverse two mountain passes and experience breathtaking scenery
the Royal Canadian Navy 240km Victoria-Nanaimo-Comox route crossing the Malahat.

 
You can also volunteer to assist along the route, or by going to the Support Our Troops website where you can pledge money to support one or more of the riders.
 Cyclists will end the two-day ride near CFB Comox, where they will participate in a celebratory dinner.
According to the Boomer's Legacy website, Boomer's Legacy has provided funding to the following organizations in 2018-2019: 
Project Trauma Support ($20,000)
Project Trauma Support is a residential, experiential program that addresses PTSD and Moral Injury in military members, veterans, and first responders. It is physician-led, but very much peer driven. Funding was requested to cover the cost of up to four applicants who were severely affected by PTSD and having serious suicidal ideation. 
Children Environment Education Program ($2,996.47)
CAF members on Op KOBOLD requested funds to help build local capacity, spur environmental education, and have a lasting impact for the community of Pristina in Kosovo. More specifically, funds were requested to purchase tree saplings. This project provided an opportunity for children of different ethnic groups to demonstrate cooperation and unity.
Vancouver Island Compassion Dogs ($10,000)
$10,000 was provided to Vancouver Island Compassion Dogs to cover the cost of a dog for a member who had developed PTSD as a result of deployment. 

Medical Equipment Purchase – Ukraine ($9,496.30)
CAF members on OP Unifier requested funds to support the Military Hospital of the Western Operational Command in Ukraine. Three bladder scanners and four laptop computers were purchased to assist with the rehabilitation of combat veterans from the Security Forces of Ukraine, who served in the Joint Forces Operation area.
Project Romanian Rescue ($2,995)
Funding was both received and requested in support of this project.  Funds were used to assist street children in Romania.
 

Herowork ($20,000)

Hero Work is an innovative charity that has developed the "art of modern-day barn raising." They mobilize the community – dozens of companies and hundreds of volunteers – to come together and renovate charities in a very short period of time, obtaining donations of labour/materials.

$10,000 was provided in support of the Food Security Distribution Center.  Each year the centre rescues food from grocery stores and distributes it to over 50 agencies, benefitting 35,000 people a month.  Despite this, there is still approximately 85,000 lbs of food waste a year. To reduce waste, funds were used to build a processing kitchen so that food can be made into soups, stocks, and preserves to be redistributed to schools, soup kitchens, churches, community centres and more.

$10,000 was provided to transform the Mustard Seed program into a Dignity Market. The Mustard Seed program serves over 5000 people a month through the monthly food hamper program. The Dignity Market will have the added feature of shopping helpers who can provide food information and referral services.
Singapore Children's Society ($2,500)
HMCS Vancouver requested funding to support the Singapore Children's Society, an organization that helps children with education, engagement in projects and programs as well as other counselling and family services.  The funds were used to support youth outreach programs such as camps. 
Hong Kong Kids4Kids ($2,500)
HMCS Vancouver requested funding to support Kids4Kids, an organization that supports literacy development and youth empowerment in Hong Kong. The funds were used to provide low resourced schools with literacy development resources.
Hospice Maul Hale House ($10,000)
Hospice Maui Hale House is a palliative care facility for the grievously ill and their families. The facility has a plot of land that they received as a donation. The CAF members aboard the HMCS Ottawa requested and received funding to repurpose the land into a meditation garden for the hospice families as they begin to grieve the impending loss of a loved one in a healing and supportive environment.
Hoa Mai Orphanage ($10,000)
CAF members aboard the HMCS Calgary wanted to make a difference in Vietnam. Funding was provided to: assist with repairs at a hospital, and organize a fun day for the children at the Orphanage.
Children Affected by Agent Orange ($10,000)
Funding was provided to HMCS Calgary to purchase:  clothes, shoes, hats, toys, meals, tables, etc. for children affected by Agent Orange.
Gazebo Building Supplies ($20,000)
Military personnel from 19 Wing Comox partnered with the local Habitat for Humanity to build a small community of houses in order to provide affordable housing to 10 local families.  Funding was provided to support the building of a gazebo that would be situated in the center of the housing complex. The gazebo serves as a focal point for the residents to congregate and socialize in as well as bring them closer together.
Princess Basma School – East Jerusalem ($2,700)
The Princess Basma School in East Jerusalem is the only school in that part of the city that accepts students with a disability. CAF members on Operation Proteus were provided with funds to improve the library infrastructure and equipment at the school to address the accessibility concerns.