Canadian Walk for Veterans Marks Sixth-Year
Above image: Lace up your shoes, the annual Canadian Walk for Veterans is taking place Sept. 23 and Sept. 24 at 12 locations acorss Canada. 
For the sixth year, veterans and civilians will together take part in the Canadian Walk for Veterans to pay tribute to military families.
The walk will take place on the weekend of Sept. 23 and 24 in twelve cities across Canada. There is even a virtual option for participants.
"When a member serves in the military, the entire family serves as well. Families play a critical role in enhancing the well-being of military personnel and veterans, particularly those with service-related health conditions.
"Important as they are to the well-being of military members and veterans, the families face challenges too. Constant awareness of the potential dangers faced by their serving parent, spouse or child, caring for members or veterans with service-related conditions, geographic moves and transitioning out of military life all present challenges and require sacrifices by members of military families," stated a press release from the Canadian Walk for Veterans.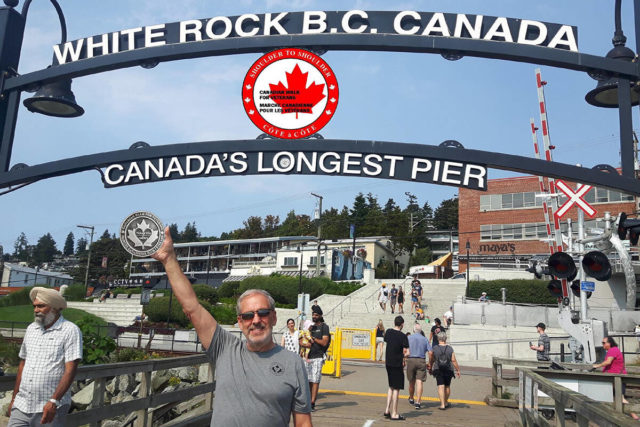 Walk Details
The walk will take place in cities across the country, including Courtenay, BC; White Rock, BC; Legion Veterans Village Surrey, BC; Fraser Valley, BC; Kamloops, BC; Wetaskiwin, AB; Calgary, AB; Kingston, ON; Prince Albert, SK; Saskatoon, SK; Philipsburg, QC; Halifax, NS.

Everyone taking part in the walk will receive the 2023 CWFV challenge coin made by veteran-owned Sharkz Coins of Esquimalt, BC.
"The front of the coin depicts the iconic image from the Second World War entitled "Wait for me Daddy" and on the back of the coin is this year's theme "Heroes of the Homefront," stated the press release.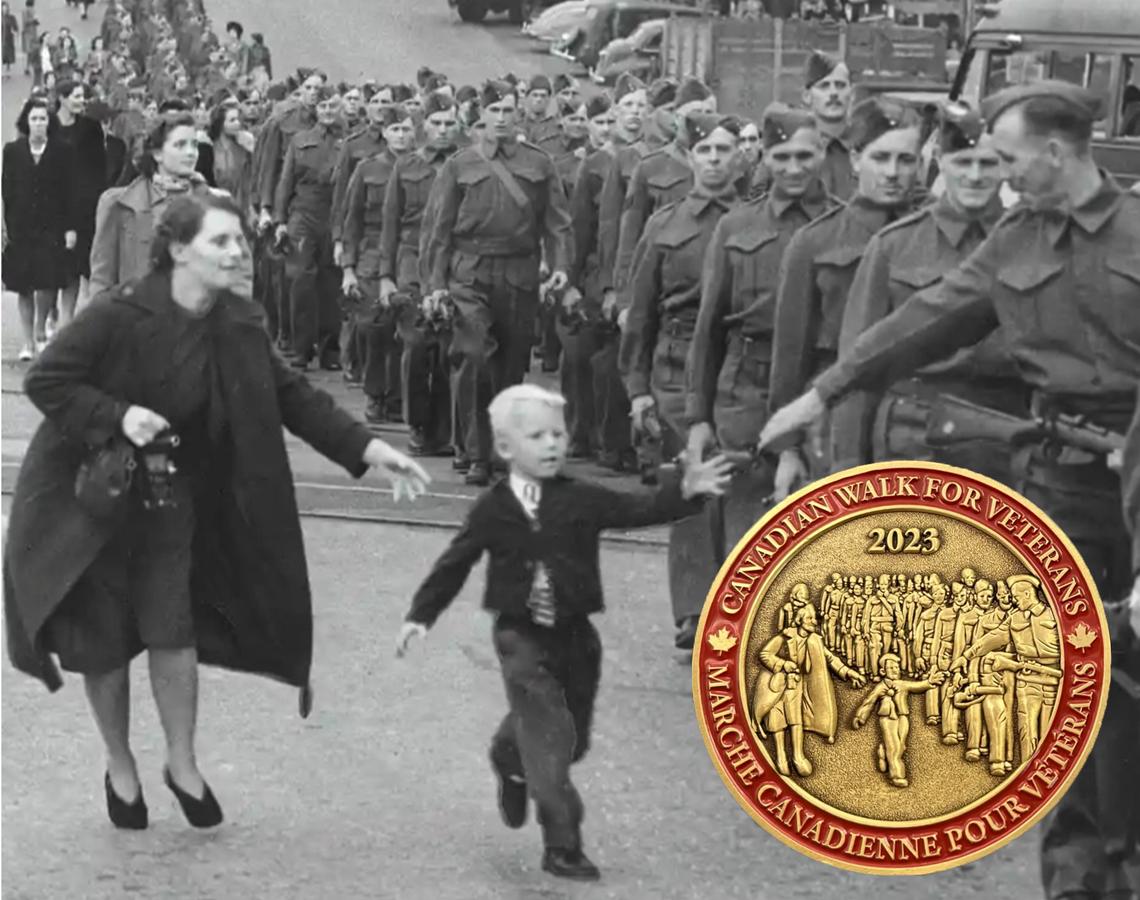 About the Canadian Walk for Veterans
Held annually, the walk is an opportunity for Canadians to learn more about their military and the challenges faced by their families. According to the Canadian Walk for Veterans, it's also a chance for everyday Canadians to thank their soldiers.
Net proceeds from the race will go towards the Military Family Resource Centres (MFRC) to support the work they do in giving military families strength.
To learn more about the 2023 Canadian Walk for Veterans or to register, click here.