Canada Army Run In-Person Back After 2-Year Hiatus
After a two-year pause, the Canadian Army's signature and highly-anticipated event of the year, the Canadian Army Run, returned in all its glory in early November.
Thousands of Canadians gathered to once again race, run, walk, and roll the streets of Ottawa on Sunday, Nov. 6, 2022.
"The 2022 Canada Army Run was a great opportunity for Canadians to connect with Army members, and all for a great cause: raising funds for Soldier On and Support Our Troops, two charitable causes which support ill and injured CAF members and their families," said LGen. Jocelyn Paul, Commander Canadian Army.
A Highly Anticipated Event
The Canadian Army Run was not only delayed for two years due to the COVID-19 pandemic but was also pushed back from its original date on Sept. 18 due to the passing of Queen Elizabeth II.
Therefore, it's no surprise 5,300 people attended the event.
The race was not the only thing welcomed back this year. Many of the Run's favourite events were back for all Canadians to enjoy. This year, the Canada Army Run included the Race Expo and BMO Kids Zone on Saturday, November 5 and the 5K and 10K races on Nov. 6.
The Canada Army Run also recognized the 75th anniversary of the establishment of the Canadian Rangers and incorporated this anniversary in its theme.
The race kicked off at the corner of Laurier and Elgin street in downtown Ottawa at 8:20 a.m. by LGen. Paul with the 5K first, then the 10K.

This year's winners are:
Denita Hammond: Soldier ON 5K and Soldier On 5K+10K challenge
Sebastian Saville: 5K
Evan Goodwin: 10K Soldier On
Joshua Karanja: 10K
Lynda Gingras: 5K + 10K
The race also included a virtual component for those who could not attend in person. More than 4,400 people across Canada participated in this event.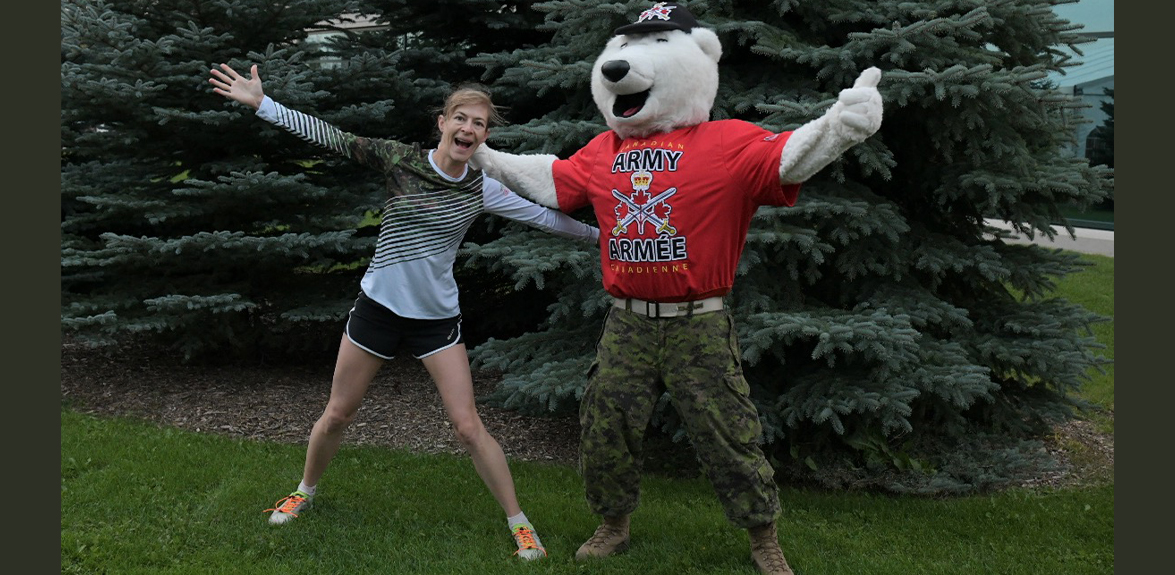 A Unique Event
The Canadian Army boasts of its Run being a unique event that brings together everyday Canadians with the country's soldiers.
"Canada Army Run is an opportunity for Canadians to thank the soldiers who served them in so many ways at home and abroad," stated a press release.
In its 15th year, the Army Run provides citizens with an opportunity to experience a bit of military life with dog tags and a pistol start.
Additionally, since 2008, Canada Army Run has raised more than $4.4 million for Support Our Troops and Soldier On. These organizations support ill and injured CAF members and their families.
The next Canada Army Run is scheduled for Sunday, Sept. 17, 2023.