Brampton Run For Veterans invites Runners to support Veterans
Branch 15 of the Royal Canadian Legion is hosting the Brampton Run For Veterans fundraising initiative once more this April. With last year's runners contributing over $4,000 to assist Veterans, they are hoping to raise this number even more for this year.
The event will take place on Saturday, April 18th, 2020, with registration at 9 a.m. for a 10.30 a.m. start. With most fundraising events held for Veterans taking place around Remembrance Day, creating a fundraising event in Spring spreads out fundraising and continues to raise awareness throughout the year.
Mayor of Brampton, Mayor Patrick Brown will be the lead runner and speaker at the event.
"I am once again excited to participate in the 2nd Annual Brampton Run for Veterans. The debt we owe our veterans, and their families cannot be overstated. We recognize all those who put themselves in danger to protect our freedom. We thank them for their service and their sacrifice," said Brown.
He added, "[This] is an opportunity to encourage Brampton residents to participate in the run, maintain a healthy lifestyle, and support the Royal Canadian Legion."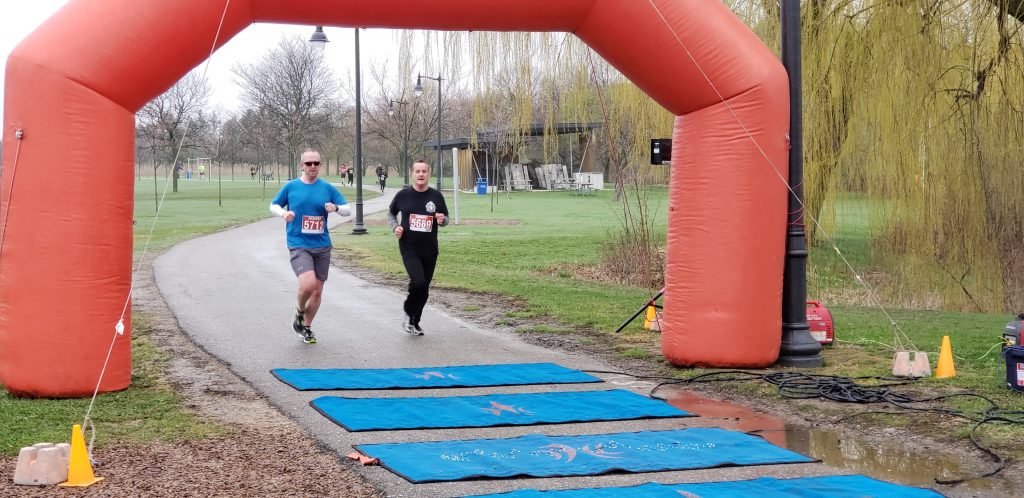 The race is a 5k or 10k run/walk around Chinguacousy Park, a large urban park in Brampton. The event also includes a display in the registration area where veteran-owned business, military/veteran-centric businesses, and community partners will be displaying their businesses and building community relationships.
Regarding the event Race Chairman, Henry Verschuren said, "Brampton is a community that very much supports its Veterans. We were the first to offer free transit passes to all Veterans all year round, we have a banner program wherein we line the lamp posts in downtown Brampton with banners of Brampton Veterans both past and present."
He added, "The Brampton Run for Veterans is a new way for the community to show its support for the mission of Royal Canadian Legion Branch 15 Brampton."
Chris Banks is the 2nd Vice-President & Poppy Chairman of RCL Branch 15 Brampton and Run For Veterans Race Co-Chair. He is encouraging residents of Brampton to register and take part to show support for their veteran community.

"The Royal Canadian Legion endured a long period where Veterans have not had faith in Veterans Affairs or the Legion," explained Banks. "However, with new leadership, the Legion has begun to reassert itself as an organization that takes the care of our veterans seriously. It takes a community working together to effect positive change, and the veteran community is reinvesting in the Legion."
He shared, "PTSD took its toll on me. I returned from Afghanistan in 2009, over the next 10 years, I slowly deteriorated, dragging down my family with me until I was able to recover following a medical release. This run is more than just a fundraiser. By bringing together physical fitness, community, friends & family into one place, we hope to make this an empowering day for all injured veterans."
Date: Saturday 18 April 2020
Assembly and Registration: 9 a.m.
Race Start: 10:30am
Location for Registration: Chalet Marked by Blue Pin, near the park boat launch
Location: Chinguacousy Park, 9050 Bramalea Rd, Brampton, ON L6S 6G7
Organizers are inviting Veteran Owned Businesses to set up display booths. There are currently spaces available. Any Veteran-Owned Businesses wanting a space can email the organization here. People can register here for the race.