When my husband went on his first deployment to Bosnia, many years ago, I was completely and utterly clueless. It was one of the hardest experiences of my life, next to my mother dying.
I was alone, in a strange city, no family close by. I was also 6 months pregnant and with a 1 year old. I got a horrible flu and ended up in the hospital, the water pipes burst, I had over an hour commute each way to work, I had a class of 36 children and my daughter regressed (not surprisingly, she had to deal with a moody, pregnant mother, absent father and the arrival of a baby with colic).
I look back now at that first deployment and can finally laugh (it took at least 5 years before I could really joke about it and mean it).
I wish I had known there were things I could do to make my life easier…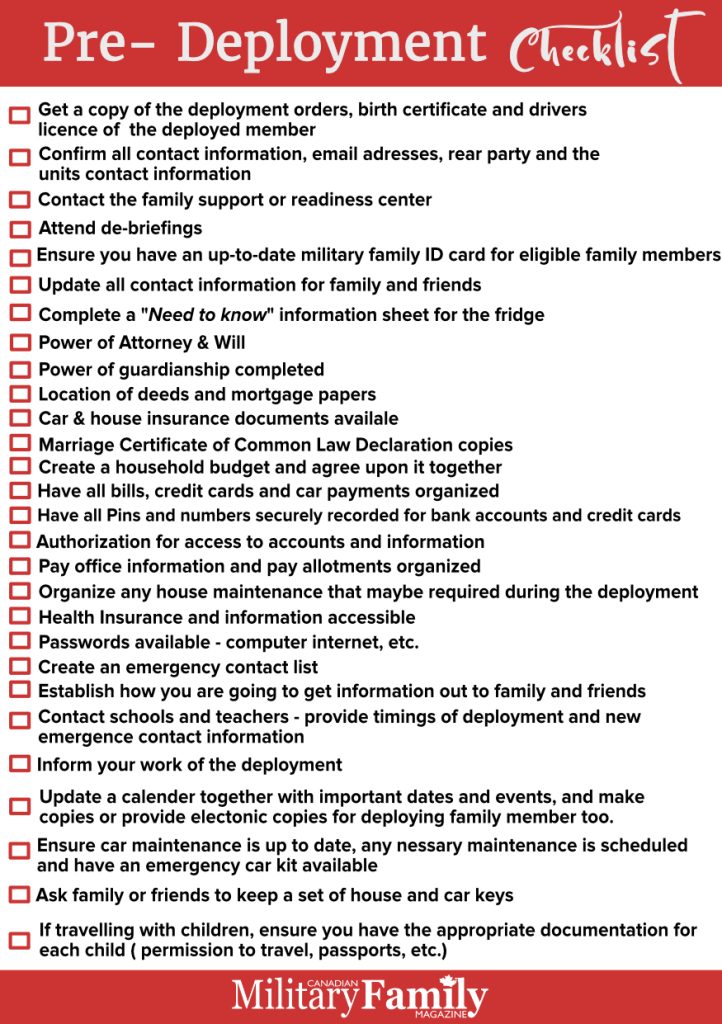 To download the checklist, click on on  deployment_checklist
For more deployment tips visit here.