Defence Minister visits Washington
Above image:  Minister of Defence Anita Anand and Secretary of Defense y Lloyd Austin at the press conference in Washington on April 28, 2022. Image courtesy of the Office of the Secretary of Defense Public Affairs.
In her first visit to Washington D.C. since becoming Minister of National Defence, Anita Anand reiterated Canada's commitment to NATO and support for Ukraine during a joint press conference with U.S. Defense Secretary Lloyd Austin.
During the press conference, held on April 28, 2022, at the Pentagon, Austin welcomed the minister stating, "You know, we don't have a better friend than Canada. You are more than a deeply-trusted neighbour; you are an invaluable friend and a steadfast ally. We stand shoulder-to-shoulder protecting our countries and building a secure and prosperous North America and defending human rights and human dignity around the world."
Anand noted in the press conference, "The United States, quite simply, is Canada's most important ally and defence partner."
She continued, "Today, the world is facing the greatest threat to international peace and stability since the Second World War."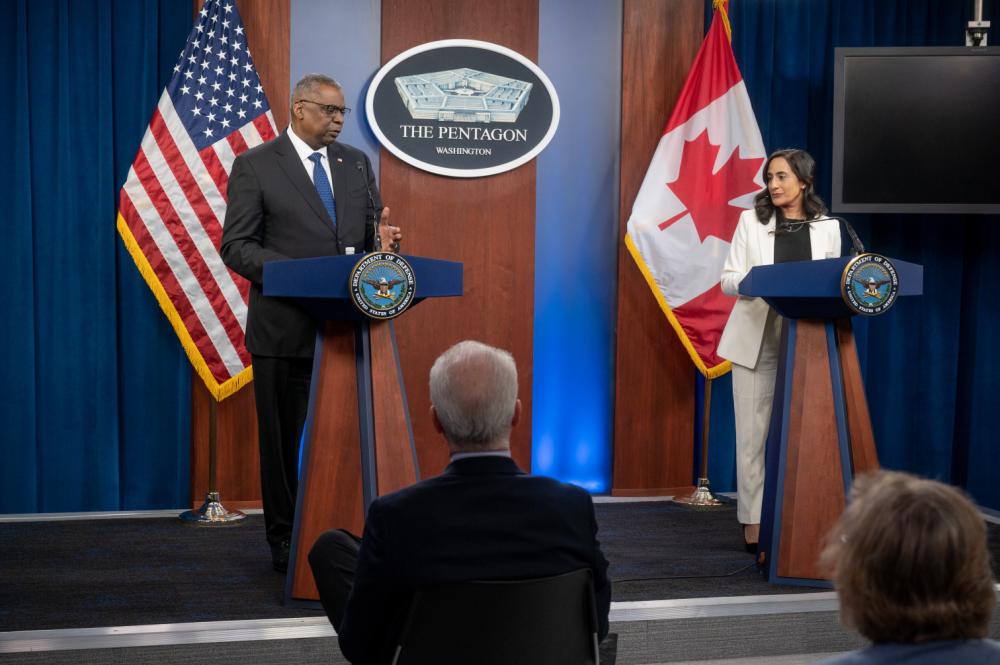 Russia's Ongoing War
During this meeting, the main topic of concern for Anand and her American counterpart was Russia's ongoing war in Ukraine and its effects on the international community.
"Since day one of this attack, our Ukrainian friends have faced Putin's forces with unfailing courage and resolve, and Canada, like the U.S., stands firmly with them," said Anand.
She also touched on Operation UNIFIER and Canada's work to train Ukrainian security forces, along with Canada's recent aid and weapons contributions to fight off Putin.
"This equipment is making a real difference in Ukraine's war effort," noted Anand.

Canada 6th GDP NATO
At the press conference, Minister Anand noted Canada is now sixth in terms of NATO's thirty members regarding the percentage of national GDP spent on defence in 2020-2021.
In 2006 NATO Defence Ministers agreed to commit a minimum of two per cent of their Gross Domestic Product (GDP) to defence spending in an effort to ensure the Alliance's military readiness.
Secretary & Minister Discuss
During their meeting, Anand and Austin discussed what the U.S., Canada, and other international allies are doing to support Ukraine, including "Canada's recent delivery of heavy artillery to Ukrainian forces in conjunction with American allies, and next steps following this week's meeting of the Ukraine Defense Consultative Group at Ramstein Air Base in Germany," according to the Department of National Defence (DND).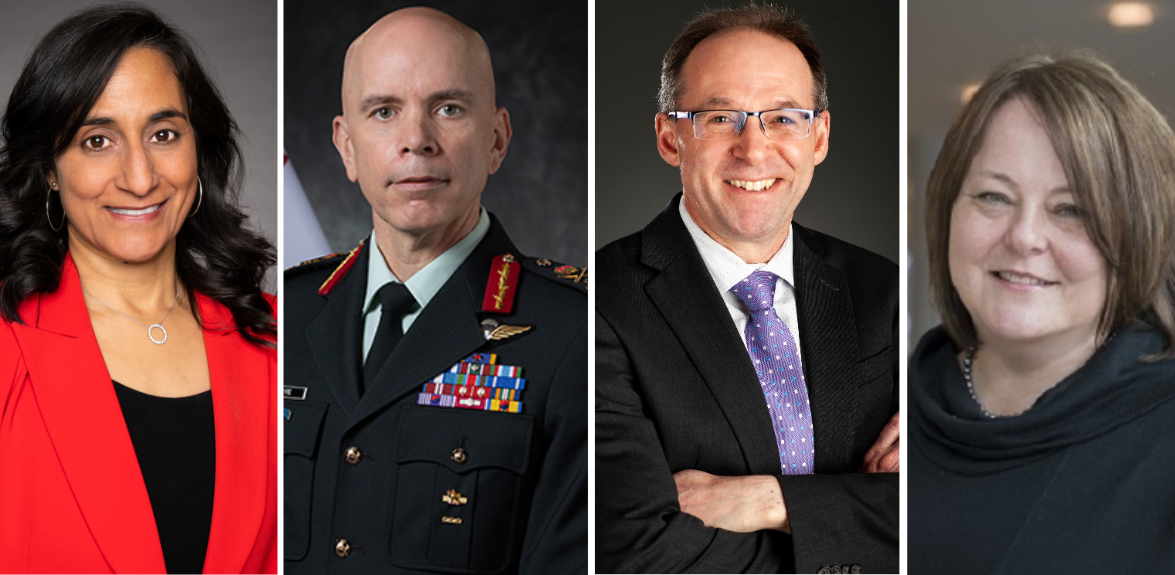 NORAD & Strengthening Canada's Military
The two ministers also discussed threats that could face North America and Canada's commitment to strengthening continental defence and to deliver a plan to modernize NORAD alongside the U.S.
Minister Anand and Secretary Austin also discussed Canada's new defence investment in Budget 2022. According to DND, the budget allocates an additional $8 billion over five years to bolster the capabilities of the Canadian Armed Forces, enhance contributions to international operations, including through NATO, improve Canada's cyber security capabilities, and $500 million of additional military aid for Ukraine.
Anand was accompanied by Chief of the Defence Staff Gen. Wayne Eyre, Deputy Minister of National Defence Bill Matthews, and Communications Security Establishment Chief Shelly Bruce. They were in Washington D.C. until Friday.
During her visit, Anand also spoke to diplomats and members of the U.S. Congress about enhanced continental and global Allied cooperation.