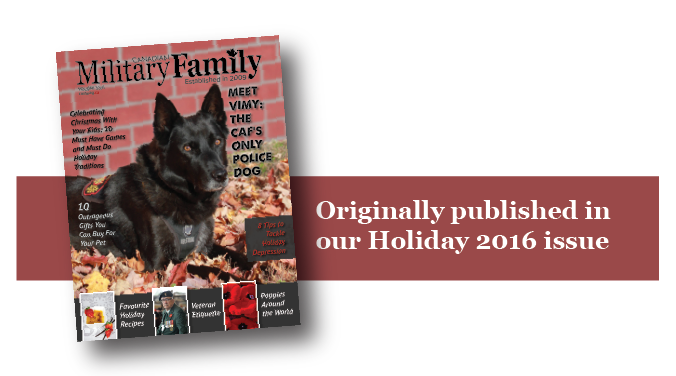 Being a military family impacts our lives in many different ways, including during the holiday season. For my family, this means that we are away visiting relatives during the holiday break and do not get to admire our home when it's decorated. Thus, we often start decorating for the holidays the last weekend of November, so we do have a few weeks to enjoy the decor and get into the holiday spirit.
Over the years, we have developed a tradition of creating crafts together each week before the holidays. This enables us to enjoy time together before the holiday frenzy begins. I am far from being a crafty person. I would even qualify myself as terrible, but with craft materials readily available in every store now, it's easy to just pick up a pre-made kit.
The objective is not to make perfect crafts but just to spend time together. So, here are some (no pressure) ideas that can be done as a family, so crank up the holiday music, prepare some hot chocolate and just let your imagination loose.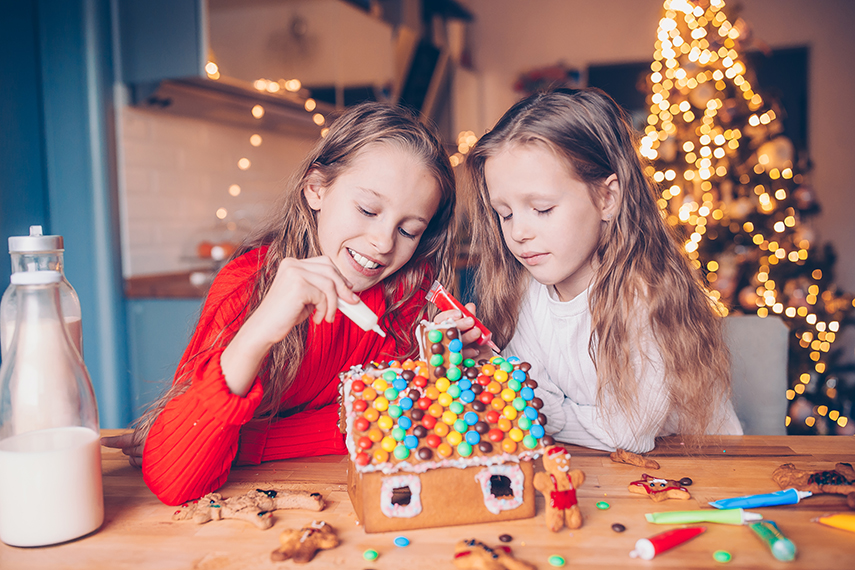 Build a gingerbread house
Our family favourite, no need for baking! Just get a pre-made kit at a grocery store and go wild. Nowadays, there are not only houses but a wide variety of gingerbread kits: such as trains, trees, Santa's sleigh and more. Make sure to buy some extra candy (at my house, the candies usually go missing during the assembly).
If the icing is too thin, the house may fall apart. In the past, we have used screws to hold it together. Assemble your structure on a baking sheet, this way, it can be moved around easily. This is fun for all ages, and there are no rules. We leave out our piece of art as the centrepiece on our dining table or create a scenery on the top of our buffet.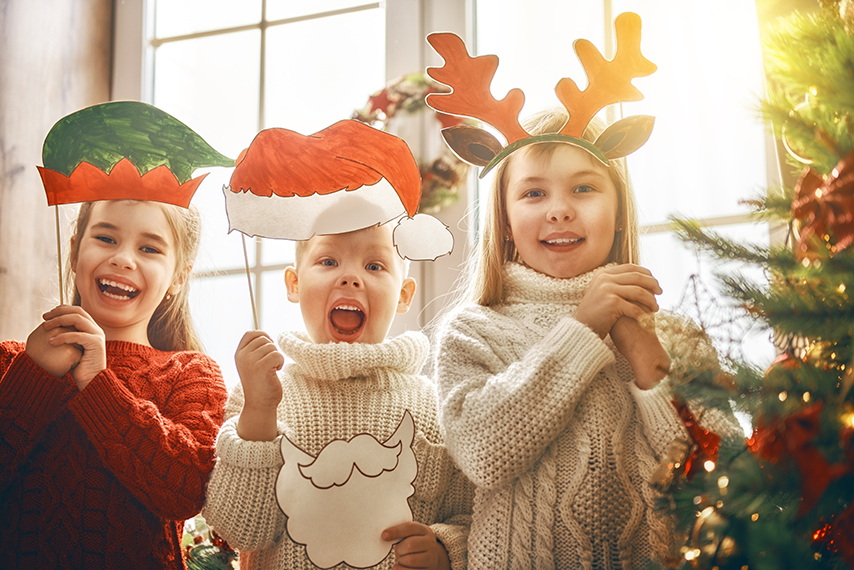 Take a family picture
Take the pressure out of the annual family portrait by thinking outside the box and having fun with your own family portrait session. Put on your ugly holiday sweaters or some holiday-themed hats (Santa, elf, reindeer), wear your holiday socks and take a picture of your feet or just wrap yourself in some Christmas lights. Print the pictures out and use them for all kinds of crafts, such as ornaments, homemade frames, gift tags, cards or a holiday-themed clothesline. Pinterest offers many fun ideas. Just get inspired!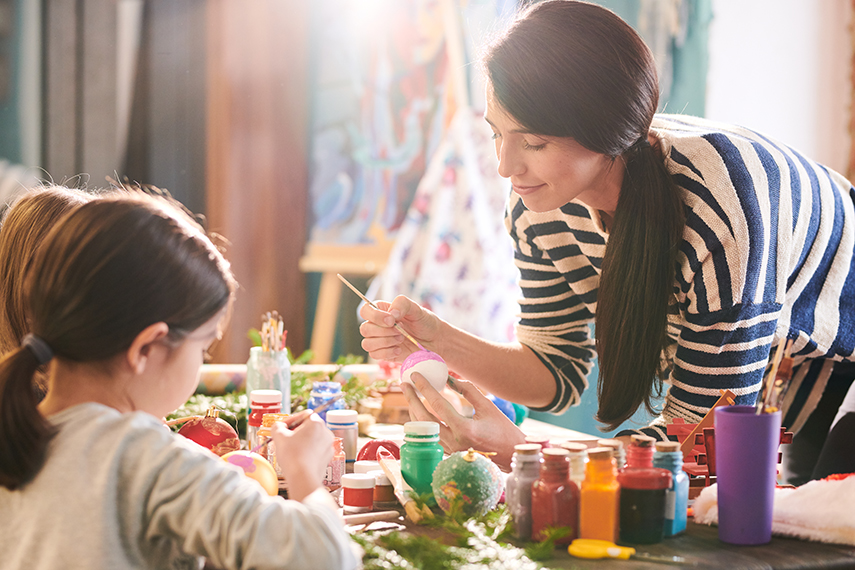 Create your own ornaments
Again, there are several options readily available. There are porcelain or ceramic Christmas character sets, which come with paint and paintbrushes. You can also use old Christmas ball ornaments that are outdated or old-fashioned Christmas light bulbs and paint over them to create original works of art. You can also purchase clear glass ornaments, which can be painted from within and or filled with Christmas-themed objects.

You do not need to spend any money to create ornaments, you can use acorns or pinecones. These can be painted and dipped in glitter or simply decorated with a nice ribbon. Wood slices are another option which can be easily transformed by etching shapes into the wood, drawing directly on the wood with a sharpie or using chalk paint to create a small chalkboard. Finally, you can go retro and create an old-fashioned popcorn garland, it is pretty and fun to make. To put a modern twist, add some cranberries for some colour.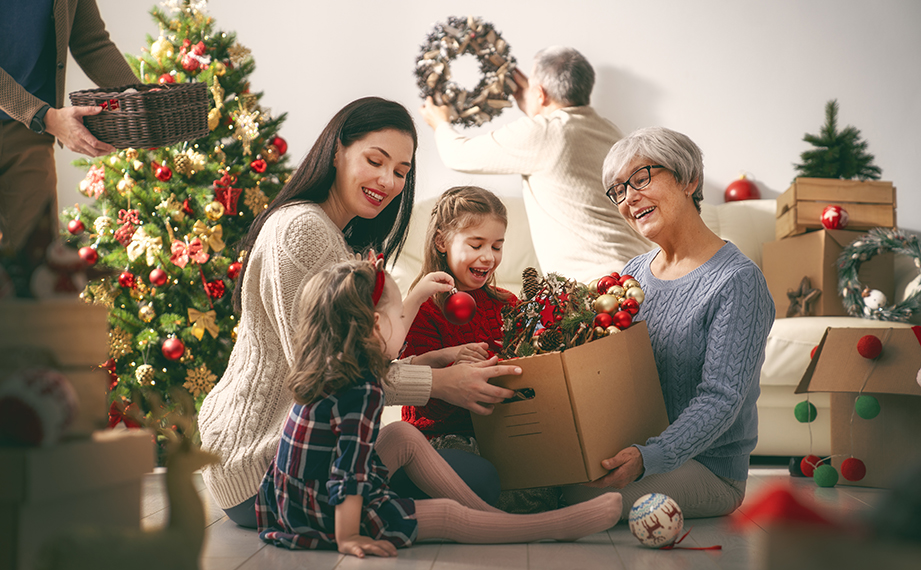 Decorate the house together
This is where, as a parent, we sometimes need to let the kids help us out. Maybe their decorating skills are not up to our standards, and the house does not look perfect but letting the kids decide where the decorations will go gives them such a sense of pride. I know when my kids decorate the Christmas tree, there are usually large gaps with no decorations, but in the end, I know how proud they are of their work.
In order to give them more liberty, I have also purchased a small Christmas tree for each child, which is placed in their bedroom. This way, they can decorate the tree with their own ornaments which they have created. The tree also acts as a nightlight and adds to the holiday magic.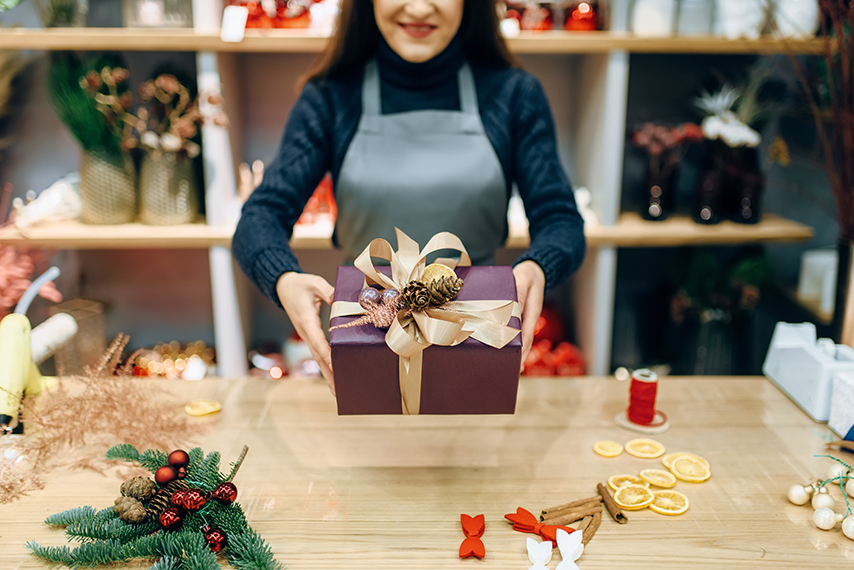 Attend local events
During the month of December, keep an eye out for free crafting events in your community. For example, Michaels offers free classes for kids every weekend or events like the military children's Christmas party. Contact your local MFRC for any themed activities. Local hardware stores also offer classes with holiday-themed creations.