Canada Company Improves Employment Transition
Canada Company's Military Employment Transition (MET) program is building momentum transitioning military members to civilian careers.
MET, who intend to find 10,000 Canadian Armed Forces veterans employment over the next ten years, hosted an Employer Coalition Job Fair on October 28, 2014 in Montreal, QC.
"Canada Company is proud to be partnered with the Department of National Defence, the Canadian Armed Forces, and Veterans Affairs Canada on an initiative as important as the successful employment transition of military members and veterans," said Blake Goldring, chairman and chief executive officer of AGF Management Limited, and founder and chairman of Canada Company.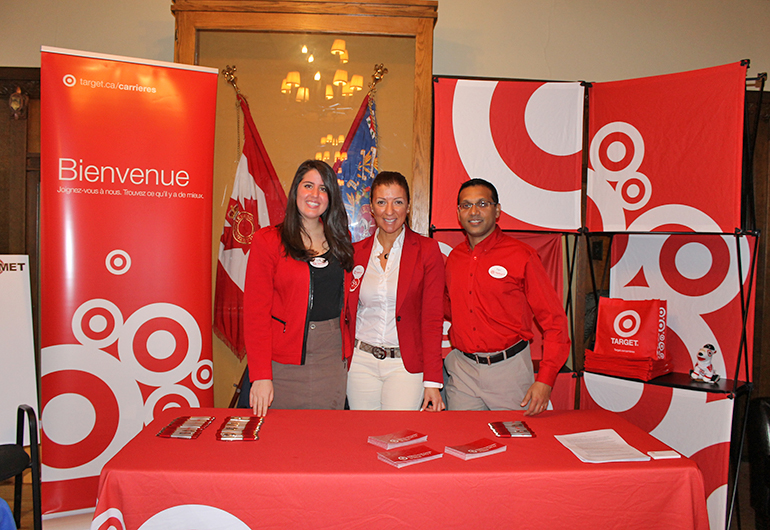 The job fair event had a specific goal, to see transitioning Canadian Armed Forces members and veterans get hired. The exclusive opportunity to meet with employers was attended by 124 veterans, reservists and currently serving members transitioning from full-time military duty to civilian careers. Close to 40 provincial and national employers and educational institutions participated.
"Military men and women possess some amazing qualities that corporate Canada needs. Deep conversations were possible at this private event," said Goldring.

The Canada Company MET Coalition continues to grow and expand, welcoming new employers from across Canada.
Additionally, at the event the Canada Company's MET Program released its latest results, announcing employer members have hired more than 522 CAF veterans in the first nine months of 2014.
The Canadian government, DND is committed to using a variety of tools to support Canada's veterans and their families as they transition to civilian life, including securing a new career. The government believes continued partnership with Canada Company and the MET portal will aid releasing CAF personnel and veterans in their transition by helping them obtain meaningful and rewarding employment.
"We are ensuring that the men and women of the CAF receive the support, care and recognition they deserve during and after their employment transition," said the Honourable Rob Nicholson, Minister of National Defence.
Canada Company is a federally registered charity created in 2006 which brings community leaders from across Canada together to support members of the CAF in the work they do at home and abroad. The organization is apolitical and is an advocate for Canadians who serve, or wish to serve, in the CAF, regular and reserve and their families, ensuring they receive the widest possible support, recognition and care. Canada Company's motto is Many Ways to Serve.
Please visit www.canadacompany.ca for more information about the Employer Coalition Job Fair.