Summer 2019 Are you getting ready to transition out into the civie world?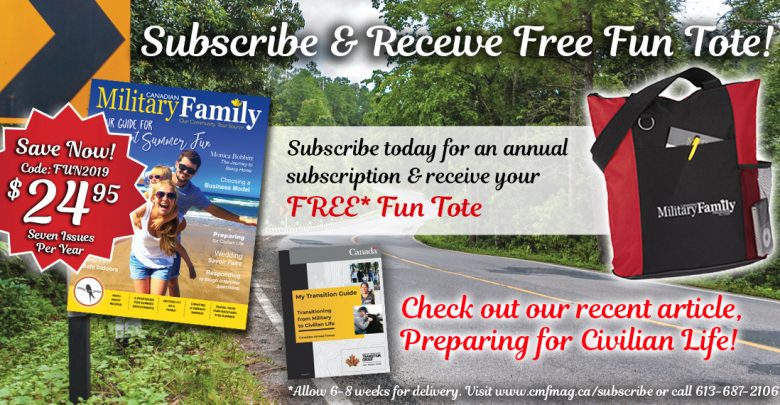 Only $24.95 (plus tax) in Canada and $44.95 in the U.S.
In every issue you will find:
fascinating profiles
information on programs and benefits
interesting interviews
programs and services for military families
financial advice
plus lots more…
Canadian Military Family Magazine is delivered through Canada Post Publication Mail and published seven times a year. Our issues inc de: Winter (January), March Madness (March) Spring (April), Summer (June), Transition (August) Fall (September) and Holiday (November).