Welcome to Wreaths Across Canada. We are a group of military community members that are committed to ensure Warrant Officer (ret'd) Craig McPhee's vision is fulfilled: to have a Christmas wreath on all headstones of Canadian military personnel across the country.
We host two fundraising events a year:
Wreaths Across Canada Gala
Wreaths Across Canada Motorcycle Charity Ride
Charity Motorcycle Ride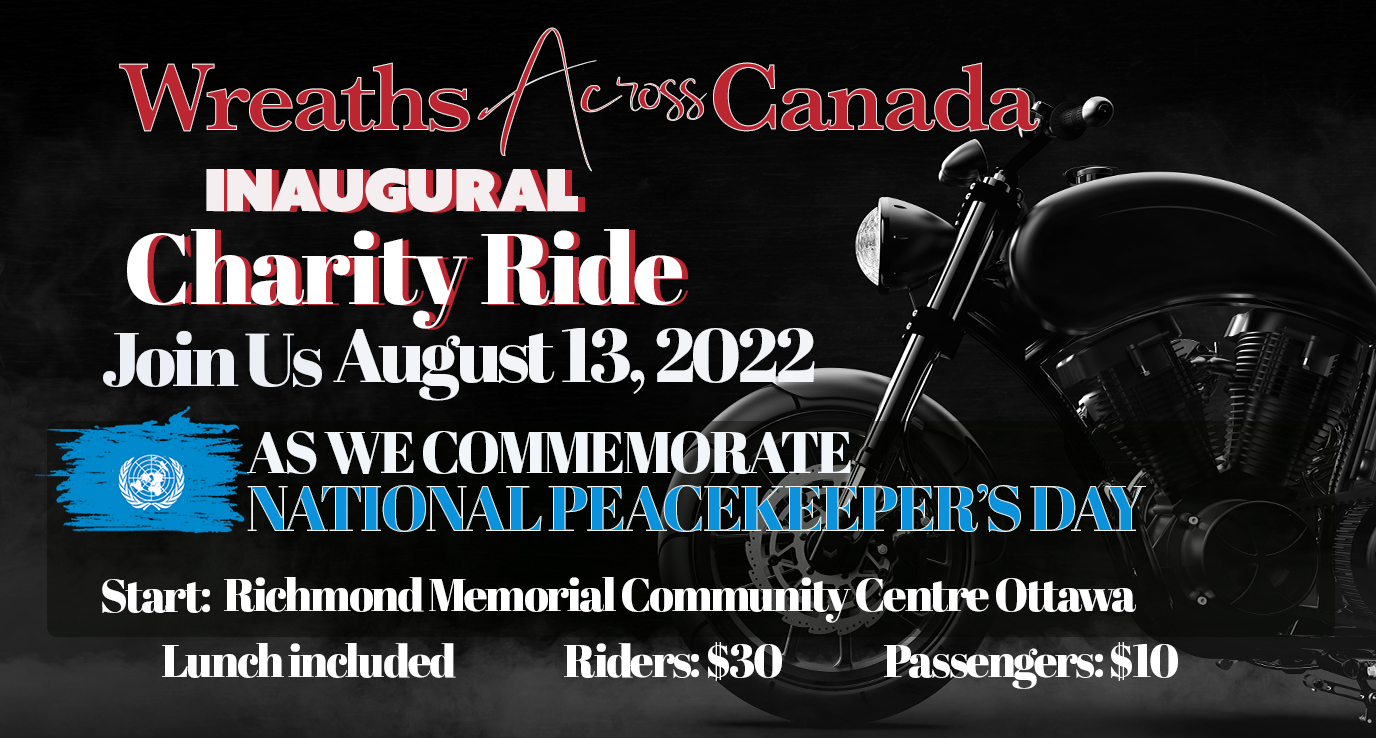 We are very excited to host our inaugural WRAC Motorcycle Rally! The ride is our 1st fundraiser for 2022. Please join us and If you know any motorcycle riders please let them know about the ride! Rev your engines and help us raise funds to purchase wreaths to be laid on veterans' graves at Christmas.
Rally Information
Registration begins at 9:00 a.m.
Kickstands will be at 10:00 a.m.
Riding August 13, 2022, from Richmond Memorial Community Centre, stopping in Smith Falls and Perth, ending at ANAvets in Carleton Place with a BBQ.
Registration Cost:
$30 per rider
$10 for passengers.
The fee includes the ride, a barbecue lunch, and a charity receipt.
See our Facebook Event Post
REGISTER FOR RIDE HERE
 Ride Map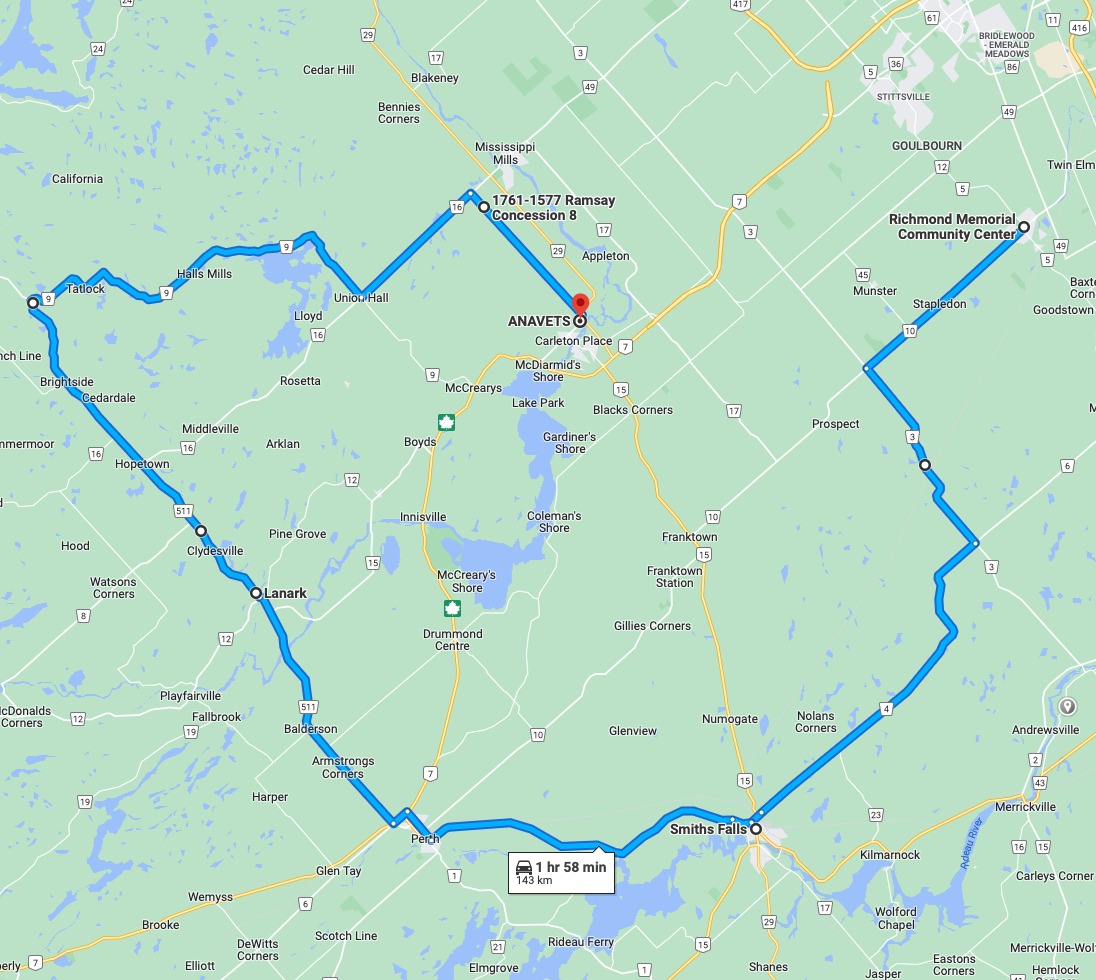 Wreaths Across Canada's inaugural Charity Motorcycle Ride will be taking place in the Ottawa area. Our aim is to grow it over the next few years in communities across Canada that would like to host one.
All funds raised will be used to purchase wreaths so we can expand our program!
If you have any questions please email us.
Charity Gala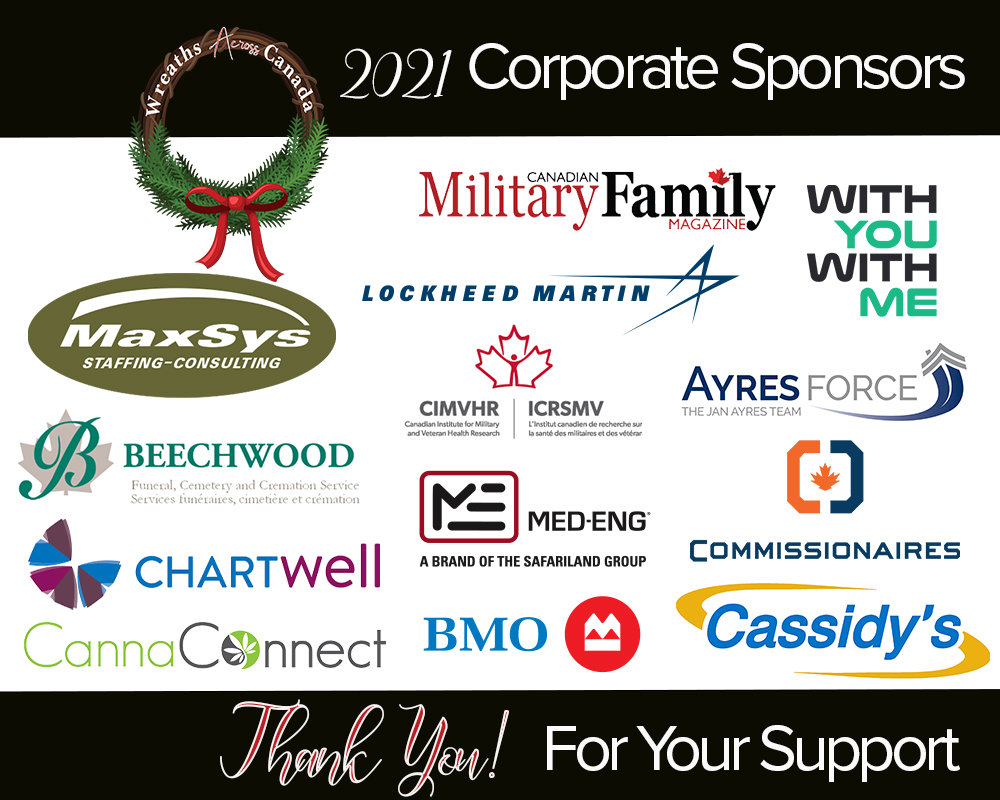 The board of directors sends a HUGE THANK YOU to all the sponsors and people that attended our 2021 Gala. We raised over $15,000.
Details regarding Wreaths Across Canada's 2022 Gala will be posted here shorty! Please check back!
History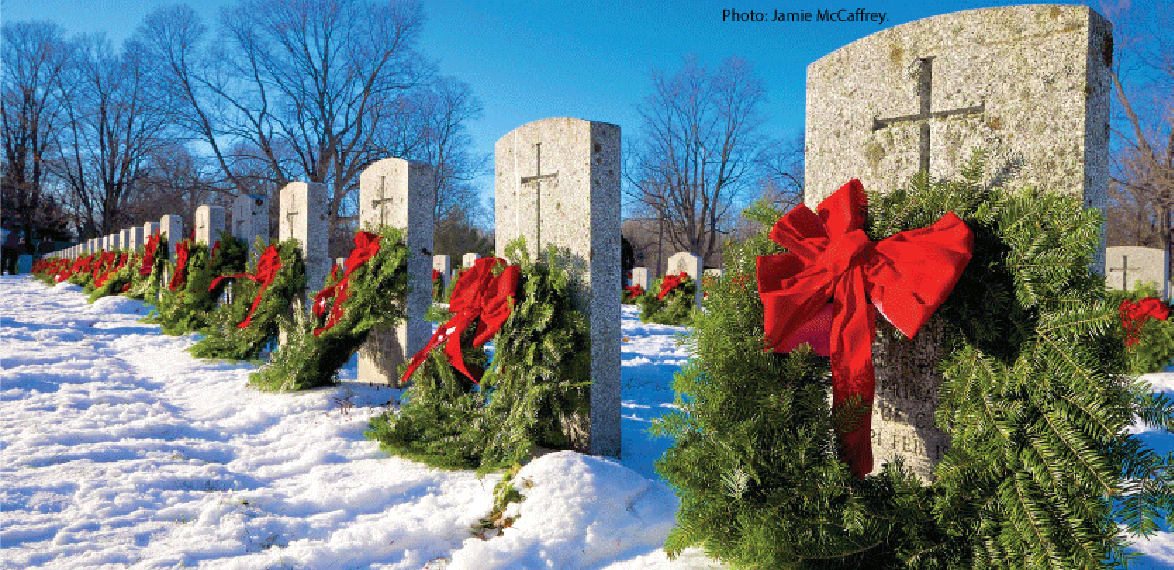 Wreaths Across Canada Inc. is a non-profit organization started in 2007 by Craig McPhee, a veteran of the Canadian Forces. It is based on the Wreaths Across America organization that started in 1992 at Arlington Cemetery and has now spread to 300 military cemeteries in the United States. After a visit to Arlington Cemetery in Washington DC, McPhee was moved by how American servicemen and women are honoured each December by the placing of a wreath at the base of headstones. Wreaths Across America is the organization responsible for the annual commemoration.
After three years of hard work to gain support and approval, McPhee's dream of creating an organization to honour deceased Canadian veterans was been fulfilled. Wreaths Across Canada Inc., is a registered Canadian Charitable Corporation with a Board of Directors. WOC mission is to remember the contributions of Canadian military personnel who lie in military cemeteries across Canada. Their objective, to honour those who served in Canada in war and in peace as members of our military forces, and to teach Canadians, particularly Canadian youth, the value of sacrifice paid for the preservation of freedom and democracy in Canada.
In 2011, the inaugural National Service of Remembrance took place at the National Military Cemetery, which is located at the Beechwood Cemetery in Ottawa.
To date, nearly 30,000 wreaths have been laid on Canadian military graves. "This is important to more than just veterans. It's important to all the lives they have touched," commented Larabie.
In 2019, Christmas Wreaths Across Canada has had to temporarily cancel some of their Services of Remembrance.
"Unfortunately, we have been overwhelmed with financial issues this past year, illness amongst our Board of Directors and several vacant Board positions which have necessitated this cancellation," Wreaths Across Canada stated.
In 2021, a new group of board members have formed to continue on with Craig's vision of placing a wreath on every military grave.