Canada's contributions in Latvia and Iraq and its increased defence budget were among the key topics discussed by NATO Secretary General Jens Stoltenberg with Prime Minister Justin Trudeau during a visit to Garrison Petawawa on Monday, July 15, 2019.
The two took the opportunity to discuss key global challenges and NATO operations and priorities and jointly stressed the importance of NATO's role in defending rules-based international order and promoting peace and security.
Other topics discussed by the two leaders included the importance of integrating  women, peace, and security agenda in NATO operations.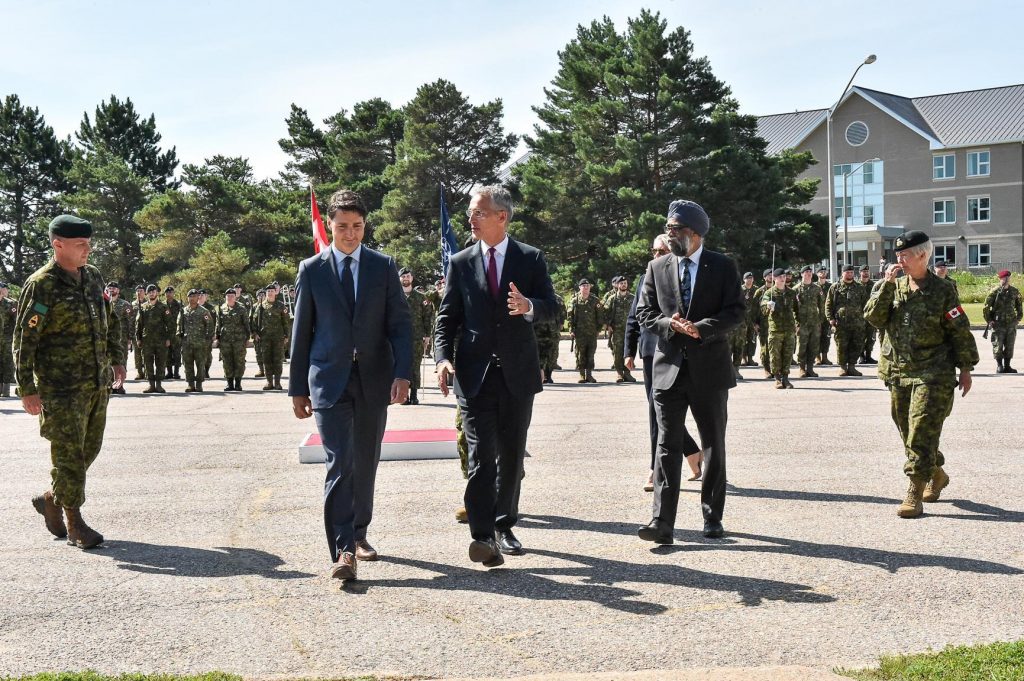 While speaking with media on Monday, the General Secretary also encouraged and thanked Canada for increasing its defence budget recently.
"Canada is stepping up its contributions to NATO and our alliance. Leading our battle in Latvia and also leading our training in Iraq. And also investing more in defence, it's increasing defence spending. And this is important for Canada, but it's important also for NATO allies, so we are extremely grateful," said Stoltenberg in a media conference.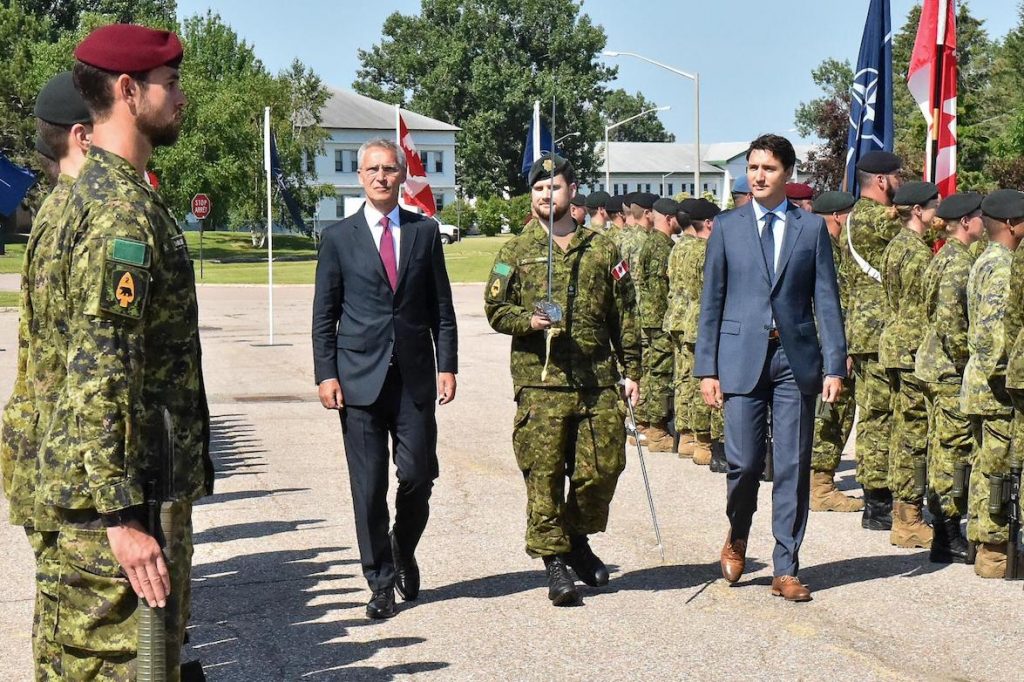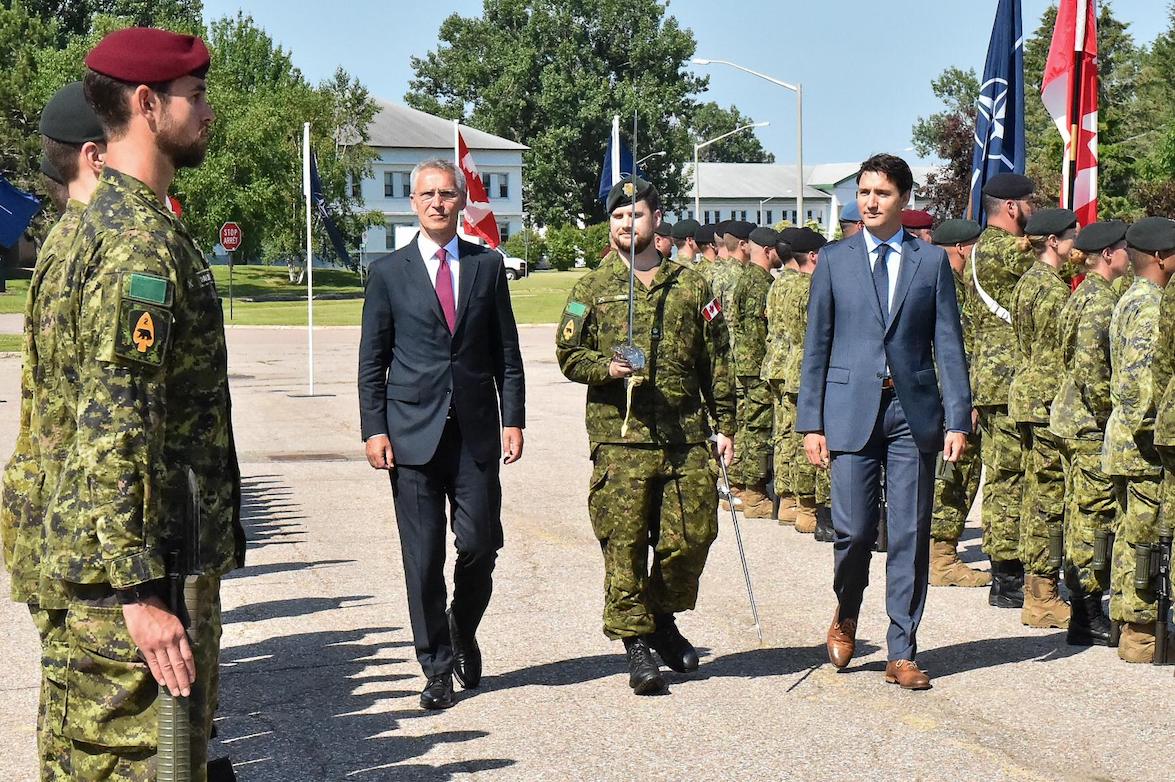 During Monday's visit, Trudeau and Stoltenberg also served lunch to the troops at Garrison Petawawa to thank the military.
"…a small way to say thank you to the women and men of the @CanadianForces who bravely stand up and serve for Canadians & our @NATO allies. You protect our most fundamental values, and we will keep supporting you & your families," tweeted out Trudeau.
As part of his visit to Canada, the NATO General Secretary travelled to Toronto for a speech and question-and-answer session at the University of Toronto.