8 Easy and Effective Decorating Ideas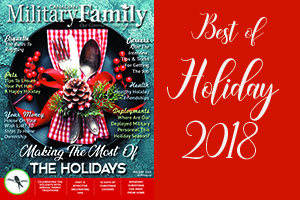 If you are stumped or looking for new ideas when it comes to decking your halls this holiday season, we have a few 8 simple yet festive ideas to brighten and add cheer to your home: inside and out. 
Just Add Holly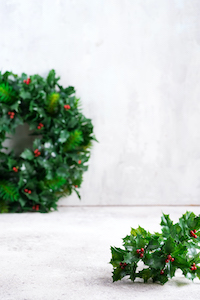 To add an instant festive look, just add holly. Attach holly leaves to napkin rings or use a garland as a runner. Presto! You have a super seasonal and festive table. Interesting fact: holly dates back to before the birth of Jesus. It was used in pre-Christian times to celebrate Winter Solstice. It was believed holly warded off evil spirits. However, after Christianity spread through Europe, the prickly leaves represented the crown of thorns Jesus wore when he was crucified, and the berries represented drops of his blood. 
---
Double Duty Your Ornaments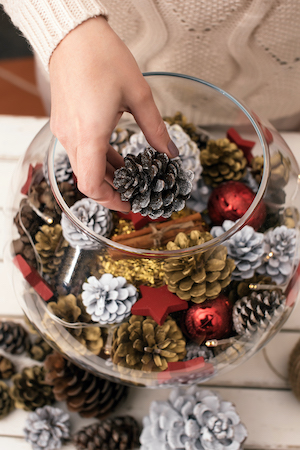 Pull our your glass vases and place shiny bright ornaments in them. If you do not, then a quick visit to your local dollar store to pick up a few will suffice. However, you can also use bowls or a dish and place a bed of greens them, then lay your choice of ornaments on the greens. Make sure you keep them out of a child's reach, though, or your Christmas decor may become a heap of glass on the floor. 
---
Lights, Lights, & More Lights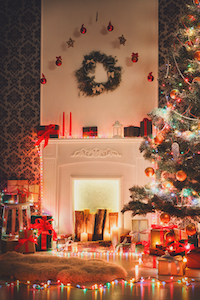 A string of lights can brighten any space. You can create a beautiful winter arrangement using a flower pot, firewood, evergreen branches, pinecones, and a string of lights. Set it up inside or outside on your front steps. You can also add a string of lights to a garland. Simple and festive in mere minutes. 
---
Going for the Nuts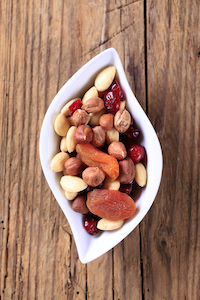 Create stunning decor in minutes for your festive party or dinner. Using a glass vase, place a candle in a glass holder in the middle and surround it with festive foods like walnuts, chestnuts, cranberries, kumquats, and cinnamon sticks. 

---
Festive Fabrics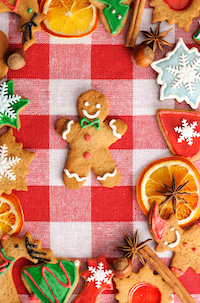 Be on the lookout for festive fabrics. Check out your local fabric store, secondhand store, department store, home decor store or craft show to find festive linens. This time of year you can find fabrics with festive prints everywhere. If you have your own sewing machine, you can make your own tablecloths quickly. I picked up a tablecloth and napkin set in Spain this year, while it is not per se festive in terms of North America style, the set is lovely and festive to me. When choosing a fabric, keep in mind your personal style as there are lots of festive fabric options: plaid, gingham, pastels, jewel tones, gold, silver, and festive prints. Use what feels festive to you.  
---
Use Planters: Indoor and Outside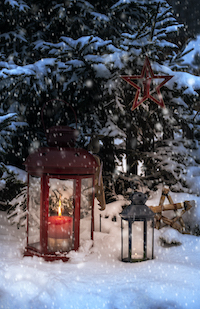 Using galvanized flower buckets, write a festive message on each of them, stuff them with fresh pine, add and string of lights and tie a bow around the top and voila, you have brought a planter to life. This sharp-looking decoration is versatile as you can use it inside and outside.
---
Let Your Inner Minimalist Out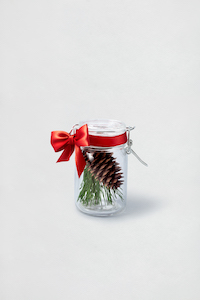 Sometimes less is more. If filling your home to the brim with Christmas cheer is making you feel a little uncomfortable, maybe bringing out your inner minimalist is the way to go this holiday season. Instead of a large tree filled with decorations, purchase a smaller tree. And instead of garlands running down your bannister, add a bow or two. You will be the envy of your friends when it comes to putting decorations away after the holidays. 
---
Brighten Your Space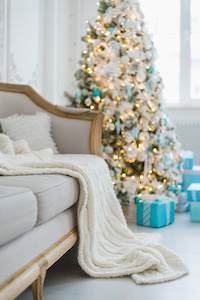 There is nothing more instantly festive than filling lanterns with a string of Christmas lights. As the darkest day of the year approaches, Winter Solstice, you can brighten your living space inside and outside with these simple holiday decorations. Visit your second-hand store, craft store, dollar store, or Ikea to find lanterns. 
---
Staying Safe at Home
Poinsettias are poisonous for both children and pets: make sure you keep out of reach or don't have on in your house  
Be alert for fire hazards: Never leave sources of fire or heat unattended
Don't block exits in your home with decorations
Never use damaged accessories, cords, lighting sources, etc.
Do not overload your electrical outlets or cables
All outdoor electrics should be plugged into a GFI (ground fault circuit interrupter) outlets
If putting up a real Christmas tree, make sure you water it
Keep all decorations and flammable objects a few feet away from the fireplace
Staying Safe while travelling
Let a trusted person know where you are, your itinerary and your contact info
Never tell strangers your travel plans
Create the illusion somebody is always home
Don't carry a lot of cash or valuables when travelling
Remember to enjoy the holidays, have fun and stay safe.