Real Estate Marketing 101
It's posting season and sellers are looking for real estate agents with the know-how and the tools to get homes sold quickly and for the right price.
Selling homes requires careful and sometimes complex marketing strategies. Agents have to create marketing plans that meet the needs of modern savvy consumers.
"Glossy property brochures are helpful to some extent, but a tech savvy real estate agent is your best asset when it comes to marketing and selling your home," said Helaine Fogarty, client services specialist, Commercial Real Estate Services, North York, Ontario.
Fogarty had further advice to give about real estate marketing that could plant that sold sign on your front yard sooner rather than later.
Buyer Lists
Ask the agent about their buyer list. It's reassuring to know the agent has multiple listings, but, in essence, those listings are your competition. How many buyers is your agent or their company representing? That client list is important to you. Ask how often the agent keeps in touch with those buyers through email blasts, phone calls or e-newsletters. You want your property marketed to those buyers regularly.
2. Social Media Savvy
Make sure your real estate agent has a solid presence on the Internet. Are they advertising your home on Facebook, Twitter, Pinterest, Instagram and YouTube? The more exposure your home has, the better the chances it will sell. Don't forget to read the property descriptions. They should be fresh and inviting. Would you want to go view your home after reading about it? Take a close look at photos of your home to see if they are really presenting your property in the best light. Do the marketing photos of the exterior reflect that your property has been on the market for a season without selling, snow in the shot and it's now spring? Online and print marketing products need to be updated to draw new interest.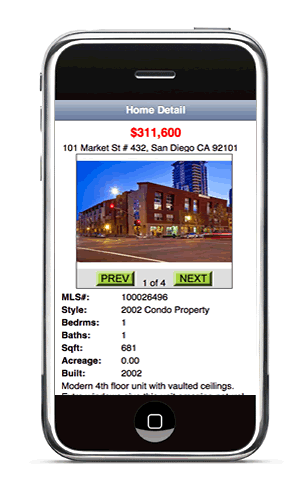 3. Blog Master

Blogs are another way for a real estate agent to network and blogs paint real estate agents as subject matter experts. The people following the agent's blog are potential sellers and potential buyers. You are looking for those buyers and want them exposed to your property.
4. Web 'Sight'
Internet presence is everything in real estate these days. Your agent's website should look modern, up-to-date and appealing. Ask your agent to take you on a tour of their website. Look at how they have marketed other homes and note how often the site is updated.
Is your agent's website mobile accessible? Their website and emails need to be designed for all devices and screen sizes and be responsive. Being mobile-friendly ensures clients can drive by a home, pull over and look the home up online immediately. People are used to instant gratification. They want to grab their phone and know the price and details on a home instantly.
5. Network to Get Work
An effective real estate agent will be a member of a variety of professional organizations and be well connected within their community. Networking leads to referrals and referrals lead to homes being bought and sold. Attending a community meeting is yet another opportunity for the real estate agent to let potential buyers know about your fabulous home.
6. MLS Sells
The Multiple Listing Service (MLS) is the old standby in real estate. Still the easiest way for buyers to compare one home with another. Does your agent set buyers up with online property searches using MLS? Will the MLS details of your home be sent to potential Buyers?
As told to Vicki L. Morrison by Helaine Fogarty, client services specialist, Commercial Real Estate Services, North York, Ontario. Fogarty has a Bachelor of Journalism from Carlton University. She has worked as a real estate marketing professional for five years. Recently, she transitioned from residential property sales to commercial properties.
Get More! Receive six issues of Canadian Military Family Magazine in your mail box for only $17.95! Click here to subscribe NOW!