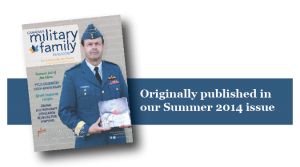 With summer finally at our doorstep, families are gearing up to enjoy the great outdoors. Children and adults alike get most excited to spend lazy summer days out on the water. For those looking for a unique experience on the water this summer, parks across Canada have lots of options for everyone in the family.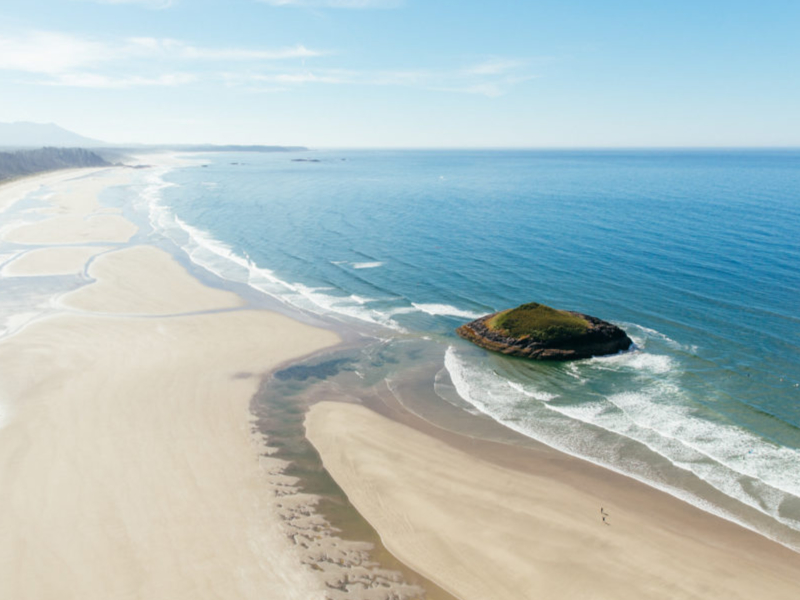 Canada's East & West Coast
The beach is a quintessential part of the summer outdoor experience. Canada's east and west coast offer a variety of opportunities to make a trip to the beach. The beaches of the east coast are said to be some of the warmest beaches north of Virginia. Among the choices on the east coast, families can enjoy the beaches of Kouchibouguac National Park. Kelly's Beach and Calendar's Beach are two of the beaches at the National Park. Kelly's beach is home to 25 kilometers of golden sand dunes and both beaches have easy access to campgrounds.
On the other side of the country, there are many breathtaking beaches for families to visit. Long Beach, a part of Pacific Rim National Park Reserve, is one of the top surfing destinations in Canada; it attracts 700,000 people a year. Novice surfers can take lessons from a local business. It's also home to the Wickaninnish sand dunes.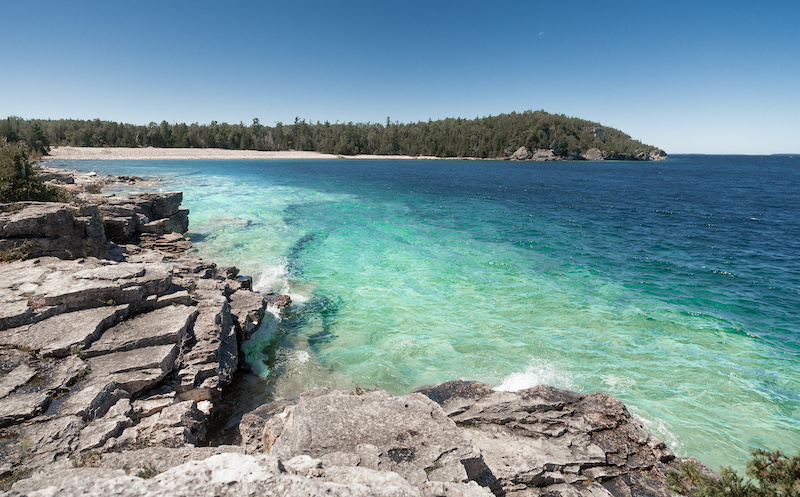 Ontario
For nature lovers looking for a relaxing outdoor water adventure, they can try kayaking or canoeing. Ontario is home to many rivers that offer a canoer's paradise. Cyprus Lake, in Bruce Peninsula National Park, is reserved for non-powered crafts. Those who venture out to the coastline of the park can catch a glimpse of the Niagara escarpment.
"Canoeing gives visitors a unique perspective on the park and most of the Bruce Peninsula National Park's inland lakes can be easily explored in day trips," said Bruce MacMillan from the Georgian Bay and Eastern Ontario Unit.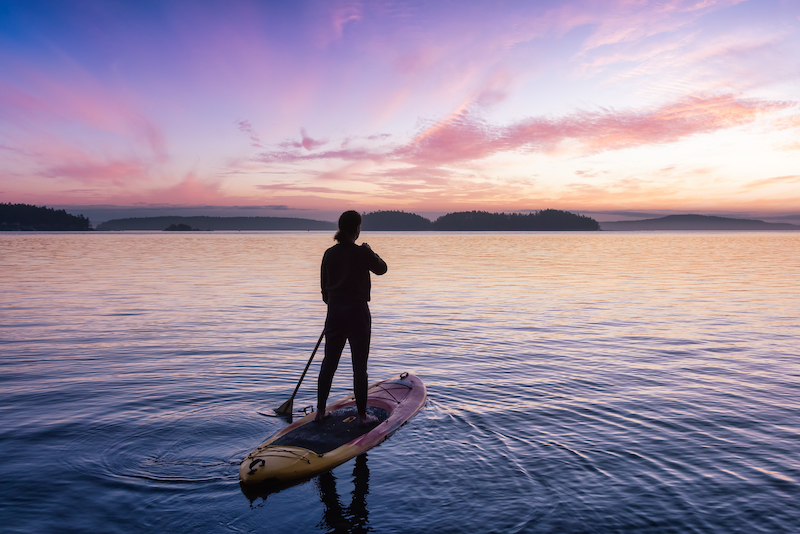 Stand Up Paddled Board (SUP)
For those looking to try something new out on the water this summer, stand up paddling, known as SUP, is a unique way to enjoy the water while getting a good workout. According to the Outdoor Industry Association, stand up paddling had the highest number of first-time participants in 2012-2013 than any other sport.
"SUP is a combination of surfing and canoe/kayaking, in that you stand fully upright on a board and paddle across the water. The upright position is a great full body work," said Mac Millan.
There are many SUP clubs and competitions throughout the country and lessons are also available for first timers. Those near the Georgian Bay Islands, can enjoy SUP for the first time this summer at the park. SUP Yoga is also a popular trend that is a great way to work out while on the water. SUP Yoga lessons are also available.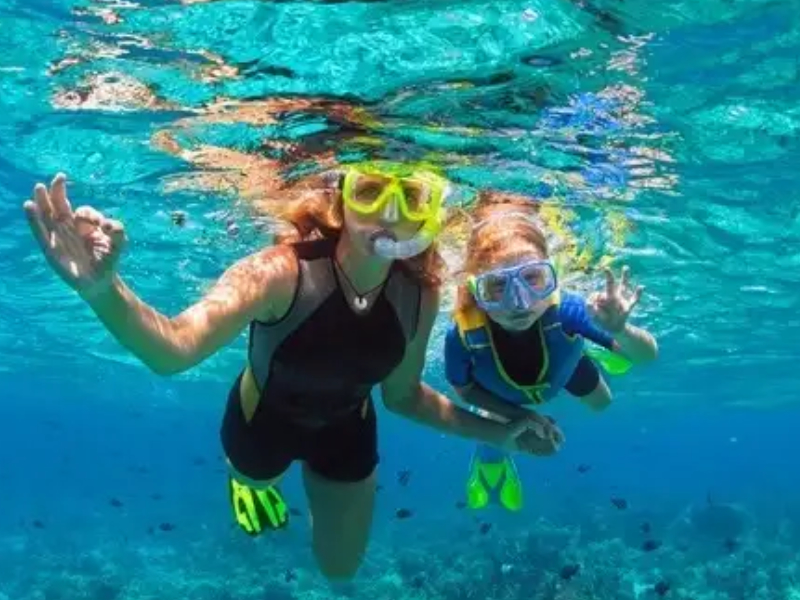 Diving & Snorkelling
Other fun activities for first timers include diving or snorkeling. If you are out on the west coast, divers can swim among the abundance of marine life along the coast. Popular diving destinations on the west coast are off Victoria Island in Nanaimo, the Victoria Inlet and Telegraph Cove.
The lakes and rivers in Ontario are world-renowned for fresh water diving. Divers can explore hundreds of shipwrecks that have been well preserved due to the freshwater.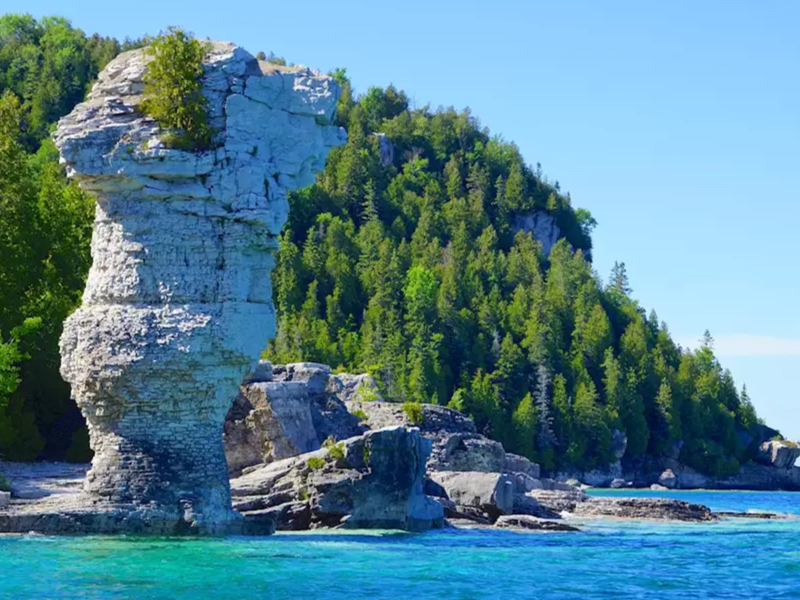 Fathom Five National Marine Park
Fathom Five National Marine Park in Ontario is home to over 20 historical shipwrecks.
"Fathom Five offers some of the best freshwater diving opportunities in the world. Clear, clean water, submerged geological formations: cliffs, caves, overhangs, and more than 20 historical shipwrecks offer a variety of underwater experiences. Everyone, from the novice snorkeler to the most advanced diving enthusiast can find lots to explore and enjoy within the park," said MacMillan.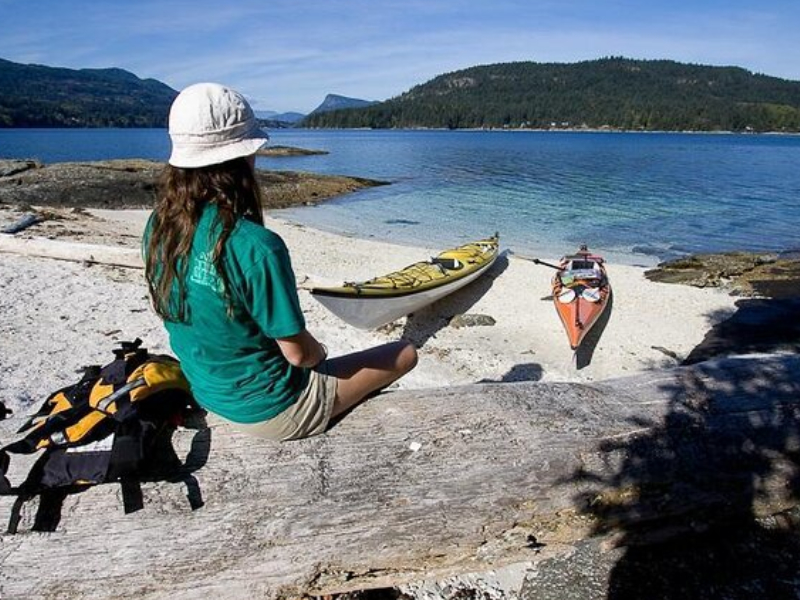 Gulf Islands National Park Reserve
Visitors to B.C. can catch a glimpse of marine life without even having to dive. There are many spots across the coast to go whale watching. Saturna Island, a part of the Gulf Islands National Park Reserve, is a destination spot to catch a glimpse of wildlife.
"Saturna Island is one of the top spots to visit in the park. Visitors can enjoy heading to East Point, an incredible place to whale watch from the shore. A pod of endangered resident orcas can often be seen passing by. It is also a great place to see sea lions, seals and dolphins," said Laura Judson from the Coastal BC Field Unit.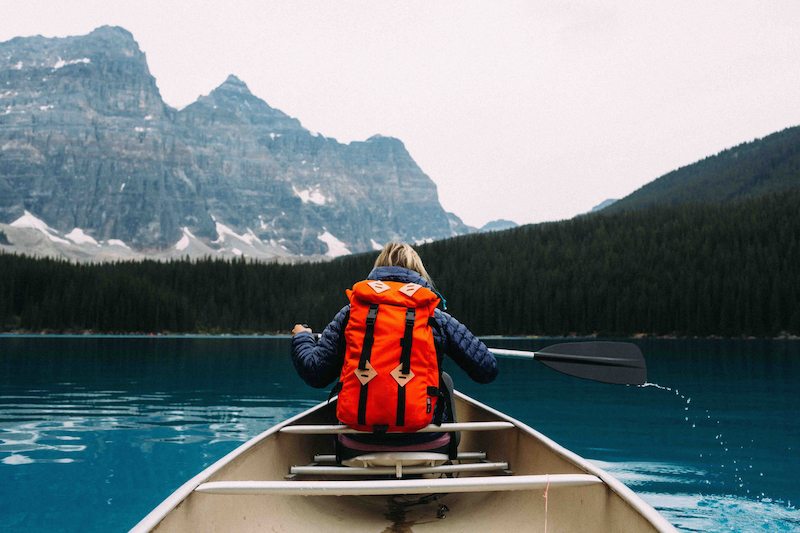 From coast to coast, Canada is home to breathtaking waters and plenty of opportunities to enjoy the summer exploring new water activities. This summer as everyone tries to catch as much sun as possible before winter is upon us again, trying a new water activity could be the highlight of your summer and the start of a new summer tradition.