Twist on Tradition Mac & Cheese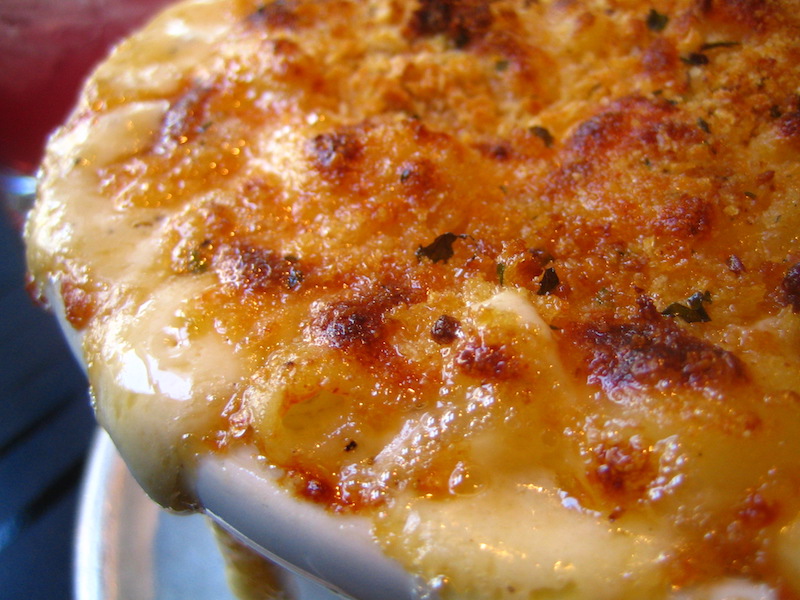 It's official. Winter has arrived in Canada again!
As the temperatures drop and the snow rises, we find ourselves craving hot soups and comforting casseroles.  There is no better way to warm up than with some good, hot food. I love to make an 'everything soup.' All you need is a big pot, some water or broth and whatever is in your fridge.
You may have left-over chicken or beef.  Chances are there are some vegetables in your crisper.  Add some pasta or rice, and voila!  This is a great way to make sure you don't waste any food.  Of course, if you prefer to follow a recipe, you can try these.
Print
Twist on Traditional Mac & Cheese
1 ½ cups

dry whole wheat macaroni

1 cup

unsweetened almond or rice milk

2 tbsp

whole wheat flour

1 tsp

ground mustard

1 tsp

cumin

1 cup

shredded cheddar cheese (organic preferred)

1 cup

cooked, pureed pumpkin (or squash)
Instructions
Boil water over high heat (about four cups) and add macaroni.
Reduce heat to medium and gently boil for 12 minutes or until pasta is al dante.
Strain pasta and set aside.
Whisk together the milk, flour and spices.
Bring to a boil in a separate pot, stirring often.
Reduce heat to low and add cheese and pumpkin or squash.
Continue to stir for about five more minutes.
Mix pasta and sauce in a casserole dish.
Sprinkle with cheese and bake at 350F for 10 minutes.
Notes
Option:  Top with diced tomato or avocado.